Purveyor of Knowledge and Emerging Publisher of Content and Visually Driven Books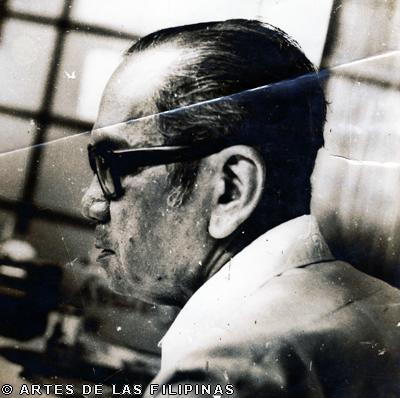 JOSE ZABALA SANTOS (1911-1985)
by: Ricky Orellana
March 2013
-- Jose Zabala Santos or "Mang Pepe" to his neighbors in Kuatro Kantos, Malabon, was born in Calumpit, Bulacan on July 20, 1911.
He acquired his early drawing skills from his mother whose avocation is painting. Later on, he took up Fine Arts at the
University of the Philippines when he was sixteen but soon quit
because cartooning wasn't offered then. Instead, he enrolled in a US correspondence course on cartooning and earned his diploma.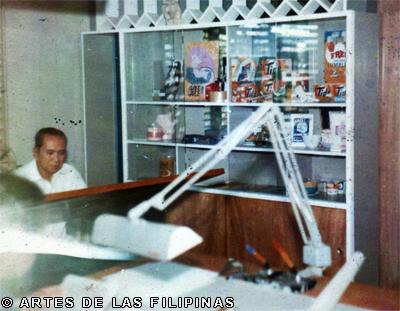 Jose Zabala Santos with Tide Product Cabinet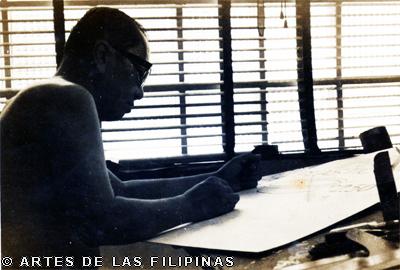 Sketching during his free time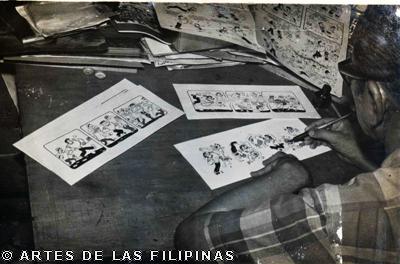 "Zabala," as he is known in the cartoon world, started his career in 1932. It was Amado Hernandez or Ka Amado, then
editor of Sampaguita magazine, who launched his career as a
cartoonist. Pre-war readers of the vernacular comic strips were
soon introduced to the delightful characters of – Titina, Lukas
Malakas, Sianong Sano and Popoy. When Sampaguita folded up,
Liwayway Publications started running his characters in 1935, thus ensuing the popularity of his character Lukas Malakas.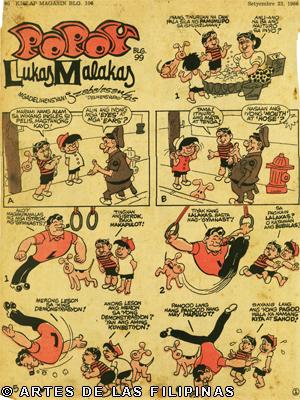 Lukas Malakas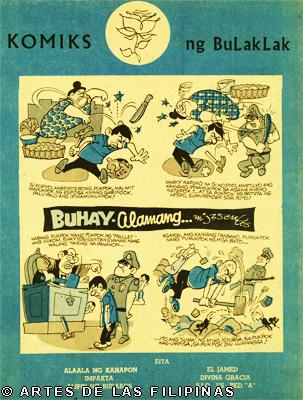 Komiks ng Bulaklak: Buhay Alamang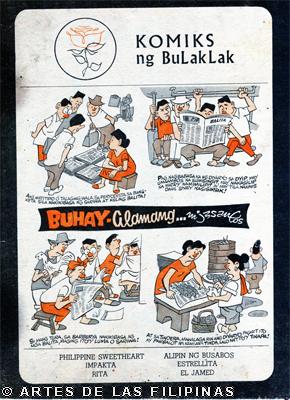 Komiks ng Bulaklak:
Buhay Alamang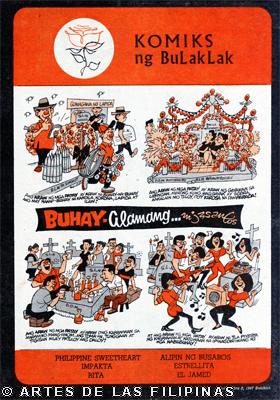 Komiks ng Bulaklak:
Buhay Alamang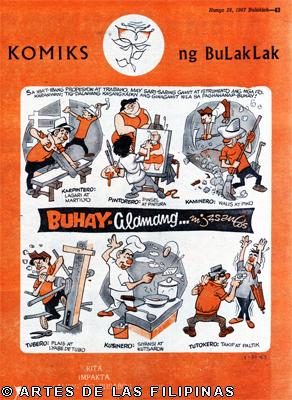 Komiks ng Bulaklak:
Buhay Alamang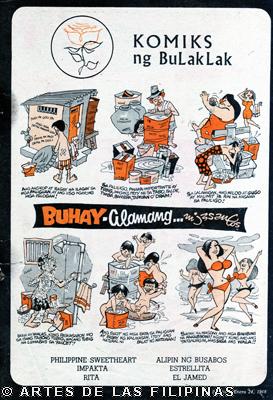 Komiks ng Bulaklak:
Buhay Alamang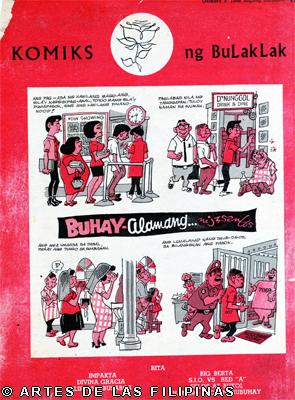 Komiks ng Bulaklak:
Buhay Alamang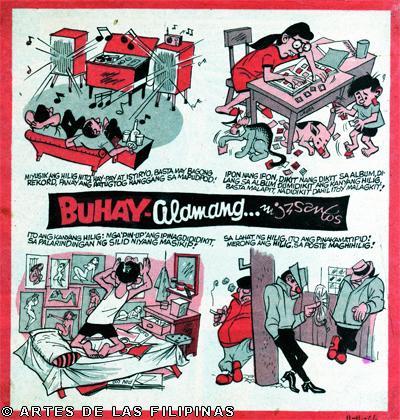 Komiks ng Bulaklak:
Buhay Alamang

When World War II broke out in 1941, he abandoned his career. However, in 1942, he was invited by the Manalang advertising
agency to join its art department until 1948. It was his stint in the advertising field that he discovered animation. In 1949,
he worked in the advertising department of the Philippine
Manufacturing Company (PMC). There, he made Juan Tamad together
with Francisco Reyes for a PMC product in 1955. Juan Tamad is
a six-minute pioneering animated short film shot in 35mm and
processed in the US, but believed to have never had a commercial run in the movie house circuit.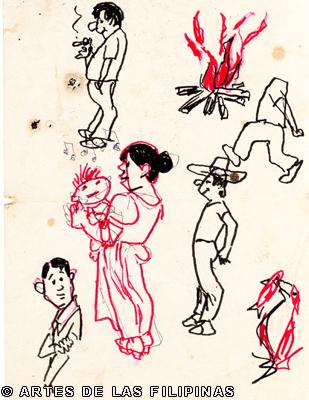 Mother and Baby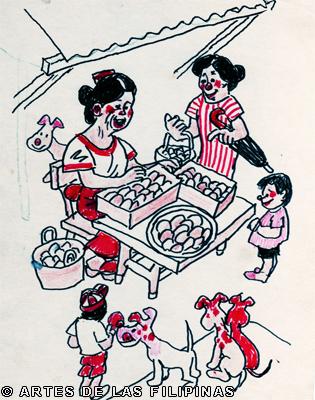 Egg Vendor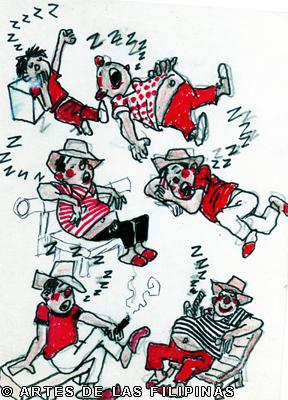 Drawing of Sleeping Man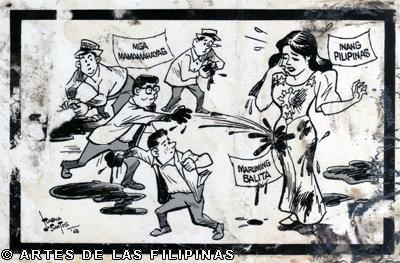 Crying Inang Pilipinas

After his retirement from PMC in 1970, he joined Francisco
Reyes' advertising agency. Then in 1978, he inevitably joined
Nonoy Marcelo's full-length animation production of Tadhana.
According to a magazine interview that same year, Marcelo
mentioned that his uncle Jose has been in the field of animation
ever since he was 14, and it was his uncle who was Marcelo's
closest collaborator.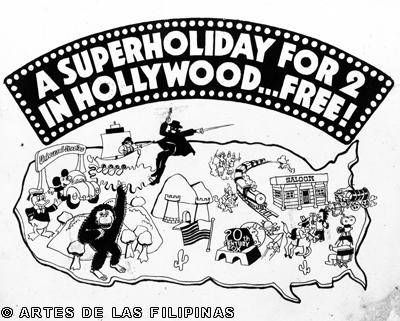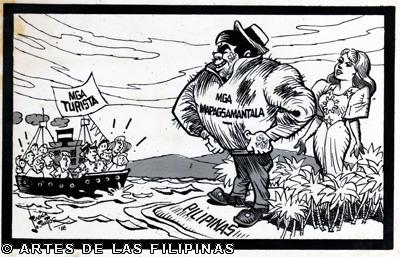 Mapagsamantala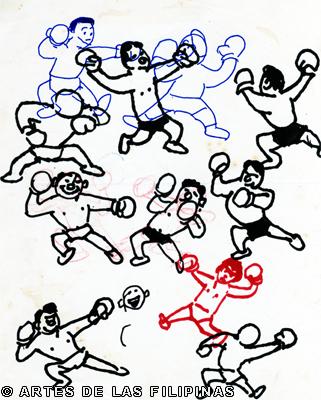 Boxing Match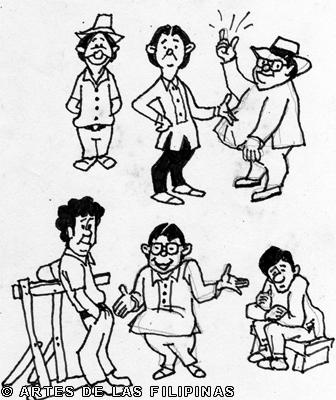 Untitled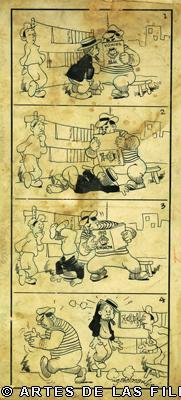 Untitled

Through the years, Jose Zabala Santos, has been associated
with such big names as Vicente Manansala, Tony Velasquez,
Mauro Malang Santos and Francisco Coching, among others. He is
a recipient of numerous awards and honors such as the Komiks
Operation Brotherhood of KOMOPEB Life Achievement Award and the
4th Gintong Parangal ng Malabon's Gawad ng Katangian both in
1984. In 2009, he received a posthumous Lifetime Achievement
Award at the 3rd Animahenasyon Festival.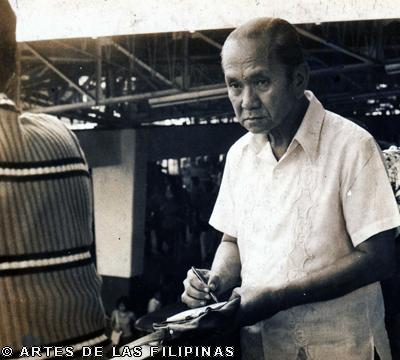 Jose Zabala Santos sketching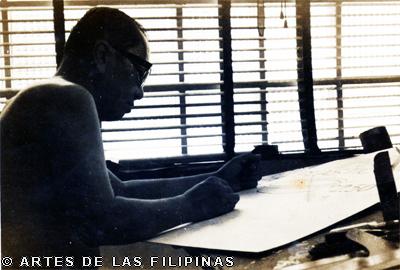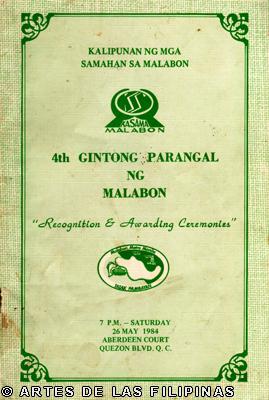 Invitation for the 4th Gintong Parangal ng Malabon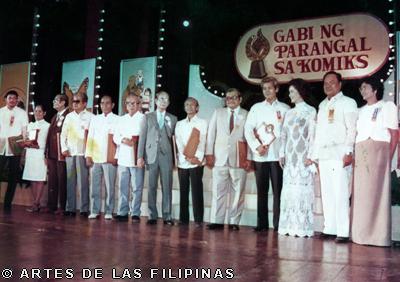 At the Gabi ng Parangal sa Komiks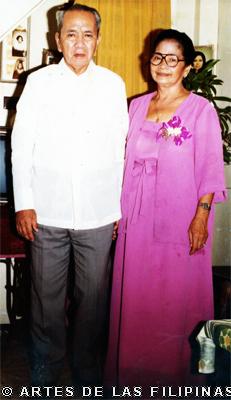 Jose Zabala with his wife


Jose Zabala Santos passed away on September 7, 1985 at the age of 74.