Purveyor of Knowledge and Emerging Publisher of Content and Visually Driven Books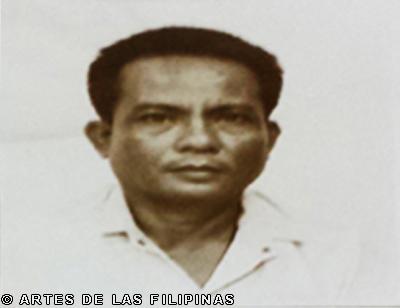 Renato Rocha in his 30s

Renato Rocha: Building Modern Sculptures
by: Christiane L. de la Paz





Invitation for a Group Exhibition with Renato Rocha at the Quad Gallery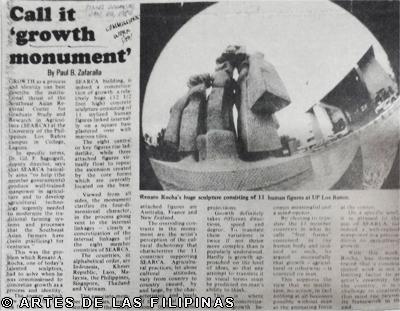 Newpaper Feature on Renato Rocha, Times Journal, January 24, 1984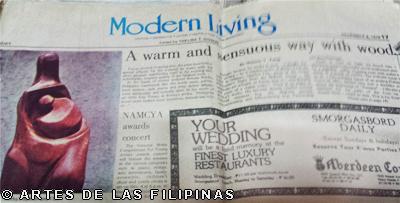 Newspaper Feature on Renato Rocha, Philippine Daily Inquirer, December 4, 1998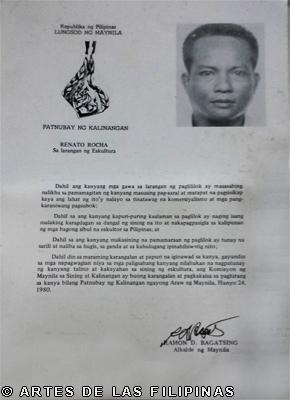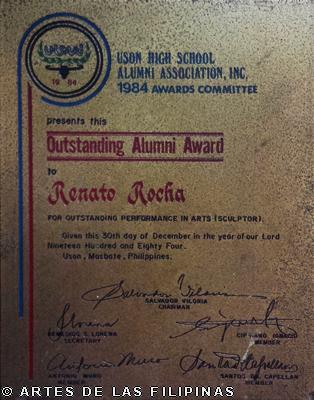 December 2013--From 1960-1965, Renato Rocha had a winning streak in various art competitions including the University of the Philippines Student Catholic Action Art Competition (UP SCA) and the National Student Art Competition. His big break came in 1965 when his piece, Expulsion from Paradise, an abstract figure of Adam and Eve won him the grand prize at the 18th Art Association of the Philippines Art Competition. He also participated in two international group exhibitions: the Seattle World's Fair in 1962 and the New York World's Fair in 1964.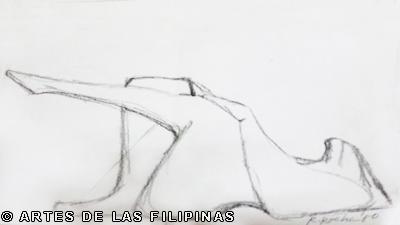 Study for a Woman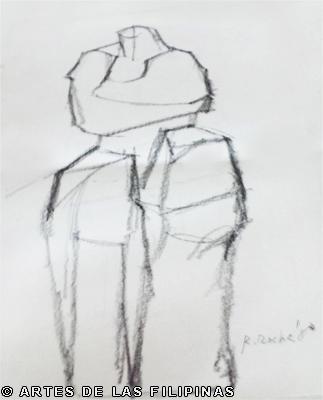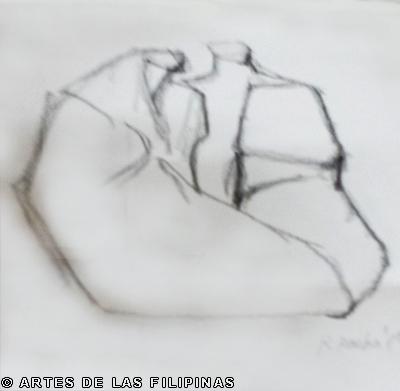 In the beginning of his career, Rocha used acacia, molave and narra in sculpting abstracted figures of animals, family, women and other free forms as they were stylishly economical, glowing with mellow warm patinas and strong and lasting in character. In 1978, he opened his first solo exhibition, Renato A. Rocha: Recent Wood Sculptures at the Manila Peninsula Hotel and three years later, held his second solo exhibition, Rocha's Wood Sculpture at the Rear Room Gallery at the Manila Garden Hotel. "I arrived at my style through exposure, assimilation and distillation. I see no threat that my style would ever get exhausted because flexibility resides in me" Rocha once said. "My works are documentation of my maturation and an index of our people's maturation." The Cry of Pugad Lawin (1971), Struggle of Man for Higher Knowledge (1974), Evolution (1976), Guitarist (1977), Reclining Figures (1977), Mariang Makiling (1989), Seal of Abra (1992) were among his key works.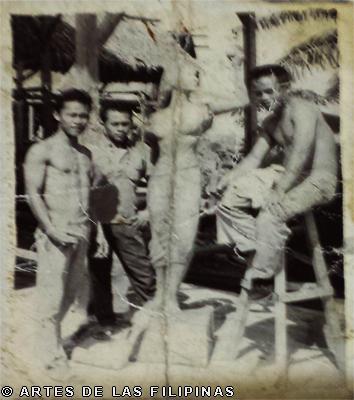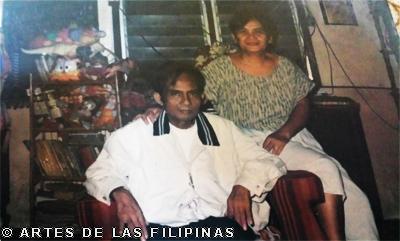 Rocha with his wife, Erlinda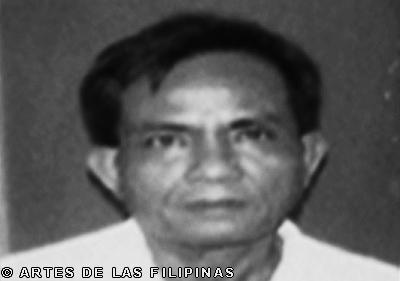 Rocha during his 40s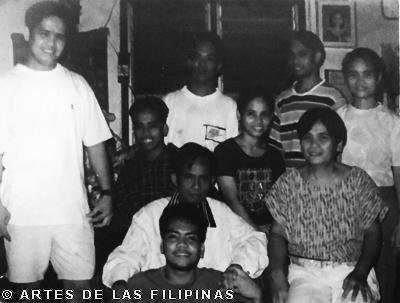 Renato Rocha with his wife and seven children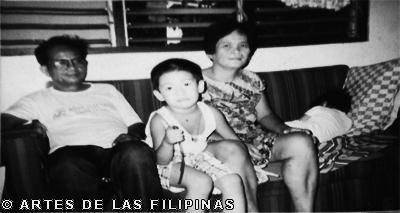 Renato and his wife and their grandson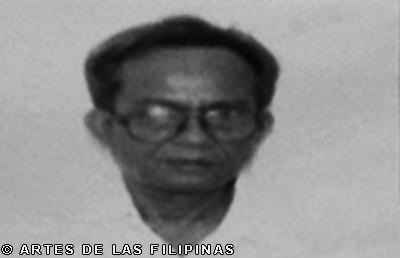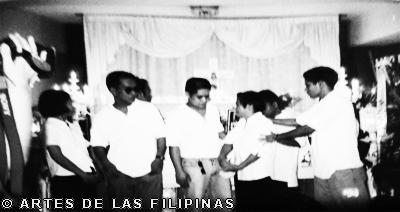 Renato Rocha's children during his wake--August 24, 2001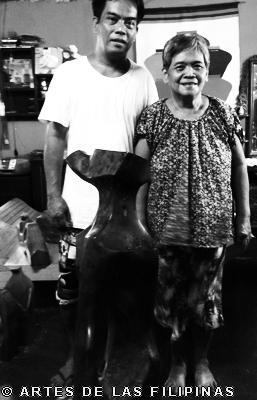 Junior (Renato's eldest son) with his mother, Erlinda


Born Renato Rocha on March 8, 1937 in Uson, Masbate, Rene is the second of four children of Ramon Rocha, an owner of boats for rent and Consuelo Autor, a housewife. Growing up in Tabaco, Albay, he used to dig out the clavey soil making up the termite hills in the rice fields, dwelling on nuno sa punso for use in modeling heads of animals, people and tiny figures. He spent his elementary and high school education in Uson High School and then attended the UP, graduating with a degree in Sculpture in 1963. From 1959-1960, he apprenticed under Anastacio Caedo and then under Napoleon Abueva from 1961-1965. He also studied commercial design under the Scranton International Correspondence School. In 1980, Rocha received the Araw ng Maynila Award in Sculpture. He was working on the art pieces he was planning to exhibit when he was stricken with a chronic liver disease. He died on August 24, 2001 and was survived by his wife, Erlinda Fallorina and their seven children: Renato Junior, Carlos, Rowena, Rowel, Luzviminda, Ramoncito and Ronwaldo.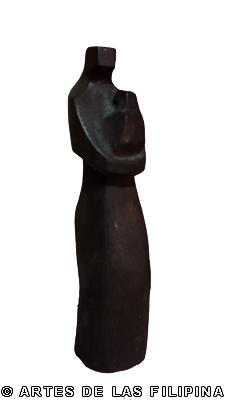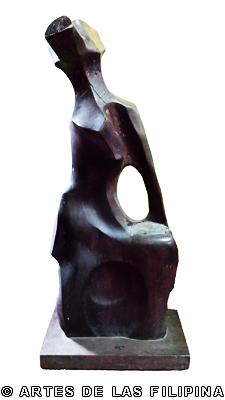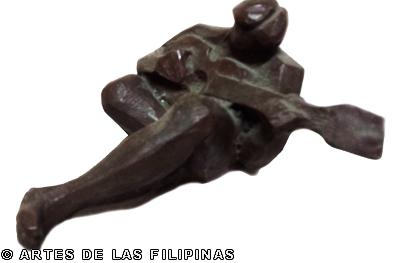 Apprenticeships


1961 – 1965 – National Artist, Napoleon Abueva
1959 – 1960 – Professor Anastacio Caedo

One-Man Shows


1978 – Renato A. Rocha: "Recent Wood Sculptures",
The Manila Peninsula
1981 – Rocha's Wood Sculpture: Rear Room Gallery,
Manila Garden Hotel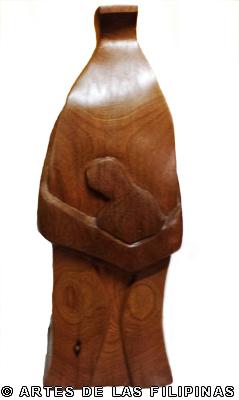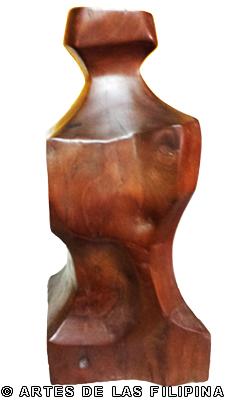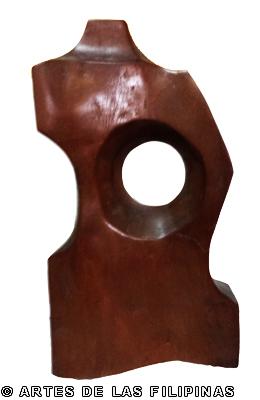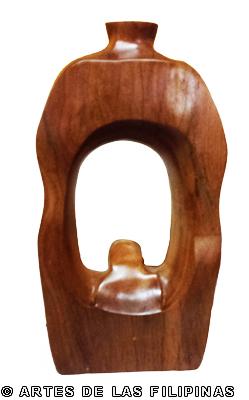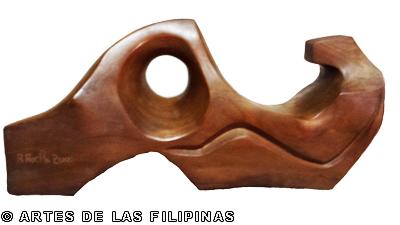 Commissioned Works


Luneta Park – Two Sculpture 1964 – 65
Himalayang Pilipino – "Cry of Pugad Lawin" 1971
UP Los Baños Searca – a) "Reinforce Concrete 11th Figure" 1976
b) "Mariang Makiling" 1989
UP Los Baños Bldg. – Mural: "Struggle of Man for Higher Knowledge" 1974
Madalena Bldg. – Perform Sculpture on Wood – "Evolution" 1976
Malacañang Guest House – Reinforse Concrete: a) "Guitarist" 1977
b) "Reclining Figures"
Ford Foundation – "1973 Bas Relief Sculpture on Wood"
Century Park Sheraton Hotel – Wood "3 Figures" 1977
Development Academy of the Philippines (Tagaytay) – 10ft – Wood: "Growth"
Province of Abra: 14ft "Seal of Abra" 1992
(Commission by Gov. Vicente Valera)
Far East Bank & Trust Co. – Two Wood Sculpture – 5ft. "Pagsibol"
(Paseo de Roxas New Main Bldg.)
Former SSS Chairman Arellano – "Thinker" 12ft.


Awards


1960 – 2nd Prize and Honorable Mention
UP Student Catholic Action Art Competition
1961 – 1st Prize UP Student Catholic Action Art Competition in Sculpture
-
2nd and 3rd Prize – National Student Art Competition
1962 – 2nd Prize – XII National Student Art Competition
-
1st and 2nd Prize UP SCA Art Competition
-
2nd 15th AAP Annual Art Competition
1963 – 1st Prize – UP SCA Art Competition
--1st Prize AAP Semi-Annual Art Competition
--1st Prize 16th Annual AAP Art Competition
1964 – 1st Prize – 17th Semi-Annual AAP Art Competition
1965 – Grand Prize – 18th AAP Art Competition
1980 – Araw ng Maynila Award in Sculpture


Group Exhibition


1962 – Seattle World's Fair
1964 – New York World's Fair
1973 – Kilusang Sining Gallery
1974 – Quad Gallery
1979 – Museum of Philippine Art
1980 – Trends in Sculpture Museum of Philippine Art
UP Los Baños Sculpture Exhibit with Castrillo, Marcelo and Abueva
Erotic Sculpture, Playboy Club
Five Directions Museum of Philippine Art