Purveyor of Knowledge and Emerging Publisher of Content and Visually Driven Books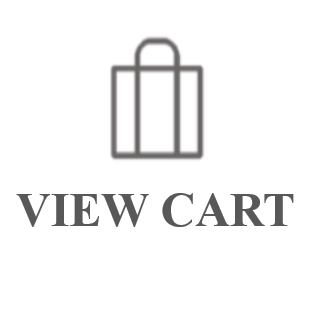 loading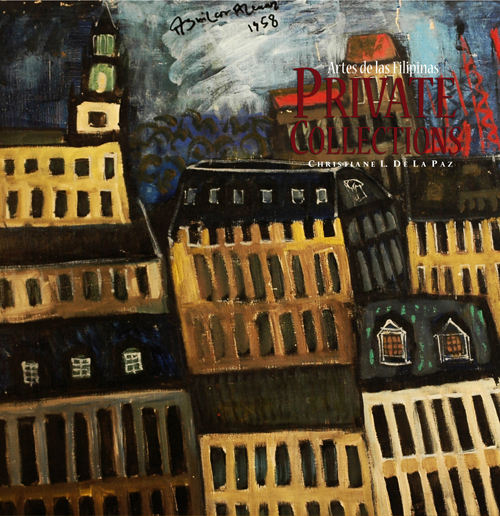 Private Collections - Spanish Houses by Federico Aguilar Alcuaz
Publish Date: October 20, 2009
Format: Casebound
Category: Art Collecting– Private Art Collection –
Filipino Art Collectors
Trim Size: 29.21 (height) x 27.94 (width) CM
Pages: 364 PP
ISBN: 978-971-94093-0-4
Author:
Christiane L. de la Paz
Price:
Php 9,000.00
About the Book
■ 1, 111 artworks drawn from the art collections of 30 Filipino art collectors.30 art collections, 30 essays of formation, progression and completion
■ Six surveyed and chosen book covers present a unique mode of art book presentation and is thoughtfully designed to give the book a truly unique identity. Limited to 1000 copies; each of six covers has only 166 copies in print.

■ Accompanied by an interactive CD-ROM which contains trivia about each collector, artworks and portraits of artists covered in the book.

■ Amply illustrated with artworks, majority of these are never before seen and documented. Packed with many references on the works of the masters, established and emerging artists. An up-to-date and representative sample of Philippine modern and contemporary art.

■ Delineates that fine art is not limited to traditional paintings and sculptures; lithographs, prints, drawings, comics, photographs, glass, ceramics, potteries, embroidery and stained glass all included.

■ Thirty art collectors are featured individually; their brief biographies and stories of their acquisitions reveal their colorful histories, personalities, knowledge, tastes, methods in collecting and skillfully explain their reasons for collecting.

■ Art collectors in the book are chosen and organized into three main chapters based on the criteria set by the author.

■ Essays are concise and readable and are written in a way that has not been attempted in past publications and which other authors have ignored or simply passed over.

■ Explores the idea that an art collection is an extension of oneself.

■ Emphasizes that private art collecting has a beginning, middle and end stages and that it has a destiny – for the education and enjoyment of public.

■ An insightful reference book for art students to pursue further research about private art collecting in the Philippines.
Reviews
LEAVE A REVIEW
Your email address will not be published. Required fields are marked *
I just got my copy of Private Collections. I'm enjoying each page of this book!
Sanjit Lim - March 15, 2012, 8:50 am
Finally! I bought myself a copy. Nice book!
Belinda Buencamino - December 23, 2011, 8:49 am
A worthy investment that I'd love to share to young and starting Filipino Art collectors. The private collections featured in the book are a melange of audacity and great inspiration.
Paolo Aquino - June 22, 2011, 1:52 pm
A lot of thought has been put in this book. Great character for a book. I enjoyed it.
Vicente Fong - June 9, 2011, 4:16 am
Quality is far better than most art books. The paintings are arranged that links the collector's life with the substance of the painting. I might be wrong but it is though as it was well thought of. I like it nonetheless. More books in the future?
Timothy Hofilena - March 10, 2011, 8:42 am
The art collection of Wilmer Hontiveros alone stands out in this book.
Celeste Mayor - October 5, 2010, 12:45 am
I want to criticize this book for it's hefty price but when I saw a copy, I became quiet. Now, I understand why.
Milton Agoncillo - September 19, 2010, 3:37 am
Mr. Hans Sy, you have an art collection that is strong and cohesive. One train of thought for a disciplined man. I admire you and your art collections.
William Go - September 9, 2010, 7:14 am
I congratulate Eddie Chua for his sterling art collection in this book.
Marita Perez-Rodriguez - August 10, 2010, 6:36 am
This book is head and shoulders above what other art books have done in the past. Very impressive.
P. Liu - March 11, 2010, 1:49 pm
I have two books of Private Collections with the Alcuaz and Edades cover. They are the only two European looking covers out of the six. The rest is a give away that it is a Filipino art book.
Milali Segismundo - January 26, 2010, 1:51 pm
I was given this book as a Christmas present. Good job. I enjoy it.
Johnny Singson - January 8, 2010, 12:05 am
I am happy to have been introduced to collecting through my friends who have begun to collect art. This book is wonderful for advanced and beginner collectors as it does not assume the reader has any foreknowledge of Philippine art but it certainly does not bore the reader who does. The paintings in this book are beautiful and I could just imagine the time and effort capturing the real colors and beauty of the artworks. The illustrations also bring to life some paintings that may otherwise seem from another time.
Thelma Quilban - November 25, 2009, 6:45 am
This is the only book I know that gives a landscape of the innovative contemporary artists in the Philippines. Even the up and coming new artists were covered in some collections but the consequence of this is that there is always the tendency for these artists to disappear into obscurity in the coming years. Another interesting aspect of this book is that since there are thirty collectors covered, you can judge each one of them on the basis of what they collected even if they have the best explanation of why they collect art. I honestly feel that each art collector was honored here and was given a special treatment in the eyes of the readers to be important and to be appreciated for their contributions in the art circle. I consider this publication very well done and a must have for the modern homes of modern art collectors. Good job! Congratulations!
Andrew Yulo - September 19, 2009, 4:12 pm
This book presents a balance account of Philippine art, the artists, the issues, the collectors, the critics. Of particular interest to me is the author's introduction. She relied on library research and injected her insights using her interviews with the thirty collectors. The writing and tone was not condescending. It was as if the author wanted to reach to a broader reader -- clear-eyed and plainly spoken. The illustrations covered illustrate the changing tastes of art collectors in a fast-paced time. The book's insights also reveal the positive role of art in modern life.
Ingrid Santamaria - September 12, 2009, 12:12 am
The best book so far about Filipino collectors.... The one to read for knowledge about our new Medicis.
Greg Yang - September 3, 2009, 12:28 am
Three chapters are devoted to thirty collectors; they are organized into three categories: end, middle and early. I find the logic and arrangement convincing. Each chapter takes on a different layout but when you look at the overall art direction of the book, it is cohesive and is heading towards conceptualism. In this book, I am very much a fan of the collections of Evelyn Dy, George Ty and Hans Sy.
Jose Yap - August 27, 2009, 9:42 am
A book of this kind must be a long time in the making. It is a good read and impressive debut for a first-time writer. I like the literature review and analysis of essays.
Thomas Ho - August 15, 2009, 3:42 pm