Purveyor of Knowledge and Emerging Publisher of Content and Visually Driven Books


ART FOR A CAUSE: "With Grateful HeARTS"
by: Christiane de la Paz

Last Feburary 4, 2006, the Immaculate Conception Academy (ICA) celebrated its seventieth anniversary with the theme, "Excellence and Service Towards a Transformed Society." The ICA Alumnae Association in partnership with the Parent Auxiliary of Batch 2005, are pleased to present a limited edition of collectibles from renowned artists to support the Grant-In Aid Program of ICA and the Search for Most Outstanding Teachers Award. This endeavor is an essential component in the academic environment to encourage both students and faculty to foster high quality eductaion.
National Artist for Sculpture Napoleon, National Artist for Visual Arts Arturo Luz, Anita Magsaysay-Ho and Ramon Orlina are among the kind-hearted artists who have committed to support the fund-raising efforts of the Alumnae Association and the Parent Auxiliary of ICA.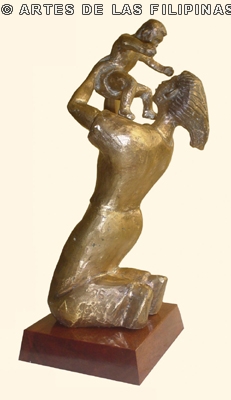 National Artist for Sculpture Napoleon Abueva created limited edition display the special bond between mother and child at play. of beautiful sculptural pieces of Mother and Child casted in bronze that display the special bond between mother and child.

Limited edition serigraphs by abstract painter National Artist Arturo Luz, titled "Imaginary Landscape," exemplify an ideal of sublime austeriry and sophisticated simplicity in both expression and form.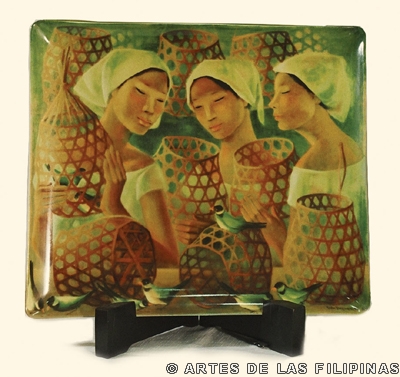 A limited edition collectible plate titled "Tres Marias" created by world renowned woman painter, Anita Magsaysay-Ho bears an image of three women with baskets and birds evoking joy of sisterhood at work.

Internationally acclaimed glass artist, Ramon Orlina, likewise came up with his unique Mother and Child series which showcases his immense talent in the glass medium.
Interested in items may call the Alumnae Office of ICA at (632) 7221243.