Purveyor of Knowledge and Emerging Publisher of Content and Visually Driven Books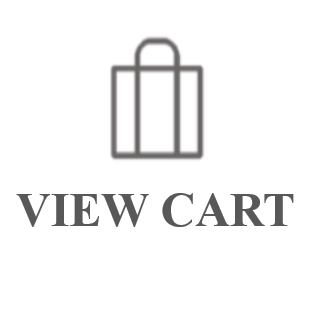 loading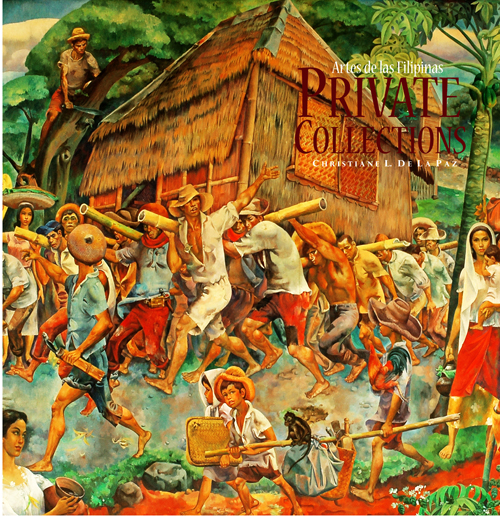 Private Collections - Bayanihan by Carlos "Botong" Francisco
Publish Date: October 20, 2009
Format: Casebound
Category: Art Collecting– Private Art Collection –
Filipino Art Collectors
Trim Size: 29.21 (height) x 27.94 (width) CM
Pages: 364 PP
ISBN: 978-971-94093-0-4
Author:
Christiane L. de la Paz
Price:
Php 9,000.00
About the Book
■ 1, 111 artworks drawn from the art collections of 30 Filipino art collectors. 30 art collections, 30 essays of formation, progression and completion
■ Six surveyed and chosen book covers present a unique mode of art book presentation and is thoughtfully designed to give the book a truly unique identity. Limited to 1000 copies; each of six covers has only 166 copies in print.

■ Accompanied by an interactive CD-ROM which contains trivia about each collector, artworks and portraits of artists covered in the book.

■ Amply illustrated with artworks, majority of these are never before seen and documented. Packed with many references on the works of the masters, established and emerging artists. An up-to-date and representative sample of Philippine modern and contemporary art.

■ Delineates that fine art is not limited to traditional paintings and sculptures; lithographs, prints, drawings, comics, photographs, glass, ceramics, potteries, embroidery and stained glass all included.

■ Thirty art collectors are featured individually; their brief biographies and stories of their acquisitions reveal their colorful histories, personalities, knowledge, tastes, methods in collecting and skillfully explain their reasons for collecting.

■ Art collectors in the book are chosen and organized into three main chapters based on the criteria set by the author.

■ Essays are concise and readable and are written in a way that has not been attempted in past publications and which other authors have ignored or simply passed over.

■ Explores the idea that an art collection is an extension of oneself.

■ Emphasizes that private art collecting has a beginning, middle and end stages and that it has a destiny – for the education and enjoyment of public.

■ An insightful reference book for art students to pursue further research about private art collecting in the Philippines.
Reviews
LEAVE A REVIEW
Your email address will not be published. Required fields are marked *
I enjoyed this book so much! My favorite gift this Christmas Day from my friends!
Merceditas Pelaez - January 3, 2011, 3:11 am
Hats off to Private Collections!
Serge Agatep - October 20, 2010, 9:17 am
The writings on this book is jargon-free. Easy to understand and enjoy.
G.W.T Pedrosa - September 24, 2010, 4:25 pm
We have received our ordered copy of Private Collections here at the National Art Gallery in Singapore. It is wonderful and beautifully published. Also, very relevant reference on Philippine artists and collectors.
Ken Chua - September 9, 2010, 7:39 am
Greetings from New York, New York! We admire this book project very very much. Myself and other Filipino art aficionados here are very proud that this kind of book was published. Congratulations to our kababayans and Artes delas Filipinas! The collectors in this book make us proud of how you live your lives as art collectors in the Philippines. Thank You for sharing your stories and collections to us.
Geronimo Arias - July 14, 2010, 10:20 am
Well-written. I hope more art collectors were covered but a good good book on private collecting.
Angelito Bernabe - April 1, 2010, 5:42 am
I am happy to have received a copy of this from Mrs. Lina Hidalgo. May I say that I smiled when I finally owned one. Congratulations.
Raul Chipeco - January 28, 2010, 4:07 am
I understand the points of view of the author in this book but I wonder, why was the art collections of Paulino Que and Jaimie Laya not included?

Paul Constantino - September 3, 2009, 7:07 am
What I like about this book is that it is not a coffee table book in a sense that the reader is presented with an ocean of artworks and no content was provided about the subject of the book. The author did a good job in presenting the private activities of art collectors in the Philippines. One wonders if all these collectors with big personalities only select and collect then sell their collection to make money.
I was happy to know that the chosen art collectors collect with their minds and hearts. They do it for personal pleasure but also give back to society by exhibiting their collections for the public to know that such works of a particular artist exist and that it is found in their collections. While majority of the artworks covered in this book are first-rate, the author did not discriminate in putting the lesser-known artists found in their collection. For me, this is a bold and wise decision because in reality, not all first rate artists are found in private hands and not all collections by known art collectors are first rate. I also like the fact that the "top collectors" covered in other art books are not found in this book. To me, the collectors in this book are a good representation of the art collectors in the art circle.
On the minus side, while the book is obviously pricey, I also find it very heavy (at 3 kilos!) and also text-heavy. This is not a book that I can just grab and read and bring along with me to pass time. But while these may seem like small points, of course, I would rather spend hours and hours reading a book than spend five minutes of my time browsing pictures.
Valerie Wilson - August 23, 2009, 12:14 am
Each individual art collector in this book has a purpose and meaning in relation to their collections. In a way, art collectors are like artists because their art collections reveal about their backgrounds, points of view, ambitions and personal visions. Although more than one private collection has interested me, the one that really stood out most was the art collection of Joel Jimenez for his massive collection of Ramon Orlina sculptures. I have a strong admiration for the artist and his choice of trademark glass medium. I find it innovative and modern which is a reflection of my taste. Others that struck out to me were the collections of Joey de Leon and Patrick Reyno. Overall, what I learned from this is book is that the purpose of art collecting is to keep history alive. For art students, this book can broaden their minds on how far the local art scene has gone and they will also discover the new generations of artists who have contributed in making the Philippine art scene flourish.
Carmela Cucueco - August 20, 2009, 5:46 am