Purveyor of Knowledge and Emerging Publisher of Content and Visually Driven Books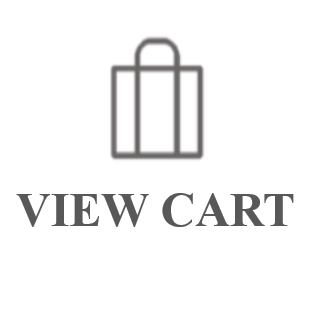 loading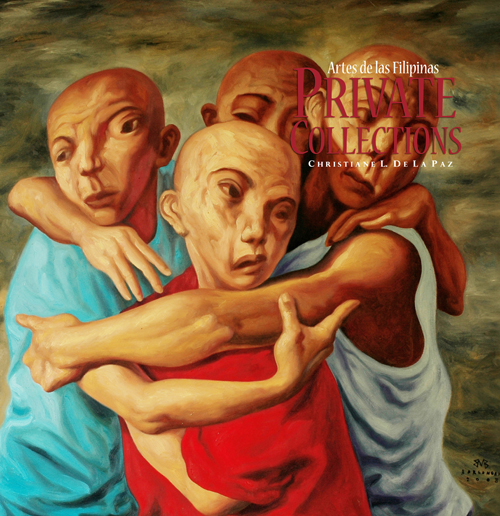 Private Collections - Kapit-Tuko by Elmer Borlongan
Publish Date: October 20, 2009
Format: Casebound
Category: Art Collecting– Private Art Collection – Filipino Art Collectors
Trim Size: 29.21 (height) x 27.94 (width) CM
Pages: 364 PP
ISBN: 978-971-94093-0-4
Author:
Christiane L. de la Paz
Price:
Php 9,000.00
About the Book
■ 1, 111 artworks drawn from the art collections of 30 Filipino art collectors. 30 art collections, 30 essays of formation, progression and completion
■ Six surveyed and chosen book covers present a unique mode of art book presentation and is thoughtfully designed to give the book a truly unique identity. Limited to 1000 copies; each of six covers has only 166 copies in print.

■ Accompanied by an interactive CD-ROM which contains trivia about each collector, artworks and portraits of artists covered in the book.

■ Amply illustrated with artworks, majority of these are never before seen and documented. Packed with many references on the works of the masters, established and emerging artists. An up-to-date and representative sample of Philippine modern and contemporary art.

■ Delineates that fine art is not limited to traditional paintings and sculptures; lithographs, prints, drawings, comics, photographs, glass, ceramics, potteries, embroidery and stained glass all included.

■ Thirty art collectors are featured individually; their brief biographies and stories of their acquisitions reveal their colorful histories, personalities, knowledge, tastes, methods in collecting and skillfully explain their reasons for collecting.

■ Art collectors in the book are chosen and organized into three main chapters based on the criteria set by the author.

■ Essays are concise and readable and are written in a way that has not been attempted in past publications and which other authors have ignored or simply passed over.

■ Explores the idea that an art collection is an extension of oneself.
■ Emphasizes that private art collecting has a beginning, middle and end stages and that it has a destiny – for the education and enjoyment of public.

An insightful reference book for art students to pursue further research about private art collecting in the Philippines.
Reviews
LEAVE A REVIEW
Your email address will not be published. Required fields are marked *
The art collection of Wilmer Hontiveros and Gilbert Santos are equally admirable here.
Edmund Liam - March 23, 2011, 5:04 pm
I recently bought my copy of Private Collections in Powerbooks. It's beautifully designed and thoughtfully written.
Nicole Lim - November 23, 2010, 2:15 pm
A good compilation of art collectors in the Philippines.
Tess Bitong - October 10, 2010, 5:00 pm
Hoping for a sequel of Private Collections.

Hubert Ong - October 5, 2010, 12:52 am
Brave, bold and handsome art book. I am certainly looking forward to a sequel.
Laurice Pantaleon - September 9, 2010, 6:18 am
This book gives a representative sample of the different faces of collectors in the Philippines.
Arthur Tiu - February 1, 2010, 11:13 pm
The art collection of Julius Babao in this book is impressive. Good eye, good taste.
Robin Jose - September 3, 2009, 6:49 am
I consider this book like a diary of collectors because they reveal about themselves and their collections. The stories about them are really beautifully written and the artist's entire circle is also here, from Juan Luna to Fabian de la Rosa, Fernando Amorsolo to Vicente Manansala, Danny Dalena to Onib Olmedo and a host of works from contemporary artists. The most striking aspect of this book for me is putting the thirty collectors in this book and giving the readers an overview of our Philippine art and history. I learned a lot from reading this and it makes me want to collect as well.
Cecilia Yao - September 3, 2009, 12:19 am
This book is a savvy companion and a good read. Brilliant! Congratulations!
Ed Buencamino - August 27, 2009, 1:08 pm
I never knew there was so much to consider about art collecting! I was not befuddled in reading this book. The introduction is a well-written intro to possibly an academic treatise. It will also do very well for a text that can either serve as a reference book or a non-fiction leisurely read. But perhaps for a very general audience or even less intellectual people, they may find the introduction daunting. The tone that was used in this book is very academic, very scholarly. As an academic myself, I do appreciate this kind of writing. The author is also very diplomatic about certain representations that could have been written in a derogatory way but that would have diminished the scholarly tone of the work (e.g. collecting as "vice"). I can't imagine anyone not liking this book but perhaps non-academics or maybe vain or self-important collectors.
Celia Torres-Villanueva - August 19, 2009, 12:36 am