Purveyor of Knowledge and Emerging Publisher of Content and Visually Driven Books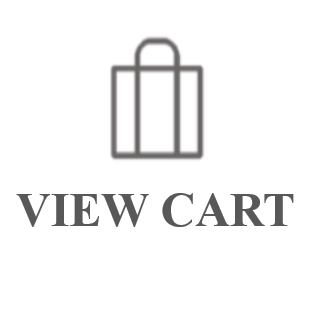 loading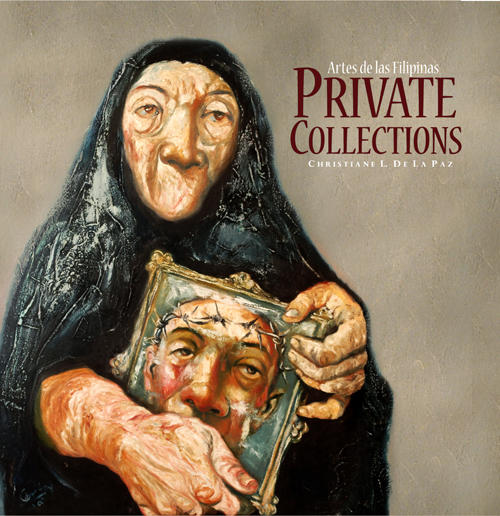 Private Collections - Pieta by Emmanuel Garibay
Publish Date: October 20, 2009
Format: Casebound
Category: Art Collecting– Private Art Collection – Filipino Art Collectors
Trim Size: 29.21 (height) x 27.94 (width) CM
Pages: 364 PP
ISBN: 978-971-94093-0-4
Author:
Christiane L. de la Paz
Price:
Php 9,000.00
About the Book
■ 1, 111 artworks drawn from the art collections of 30 Filipino art collectors. 30 art collections, 30 essays of formation, progression and completion
■ Six surveyed and chosen book covers present a unique mode of art book presentation and is thoughtfully designed to give the book a truly unique identity. Limited to 1000 copies; each of six covers has only 166 copies in print.

■ Accompanied by an interactive CD-ROM which contains trivia about each collector, artworks and portraits of artists covered in the book.

■ Amply illustrated with artworks, majority of these are never before seen and documented. Packed with many references on the works of the masters, established and emerging artists. An up-to-date and representative sample of Philippine modern and contemporary art.

■ Delineates that fine art is not limited to traditional paintings and sculptures; lithographs, prints, drawings, comics, photographs, glass, ceramics, potteries, embroidery and stained glass all included.

■ Thirty art collectors are featured individually; their brief biographies and stories of their acquisitions reveal their colorful histories, personalities, knowledge, tastes, methods in collecting and skillfully explain their reasons for collecting.

■ Art collectors in the book are chosen and organized into three main chapters based on the criteria set by the author.

■ Essays are concise and readable and are written in a way that has not been attempted in past publications and which other authors have ignored or simply passed over.

■ Explores the idea that an art collection is an extension of oneself.

■ Emphasizes that private art collecting has a beginning, middle and end stages and that it has a destiny – for the education and enjoyment of public.

■ An insightful reference book for art students to pursue further research about private art collecting in the Philippines.
Reviews
LEAVE A REVIEW
Your email address will not be published. Required fields are marked *
I do appreciate the work you put out for us to read. Continue the good work.
Jerome Campos - May 10, 2014, 6:01 am
This book has a soul.
Frederick Sia - September 30, 2011, 4:16 am
This book has a lot of character. I enjoyed this very much.
Ros Wee - August 15, 2011, 10:32 am
The value of this book merely resides on the quality of the essays.
Edward Guirnalde - March 11, 2011, 7:41 am
Very good collection of Mikee Romero considering how young he is.
James Yaptinchay - December 10, 2010, 3:12 pm
Congratulations to Artes de las Filipinas. This book is more valuable than the artworks inside. Good compilation of collections and collectors covered.
Merci Bengzon - October 20, 2010, 9:14 am
Miss Christiane de la Paz, big congratulations to you and Artes de las Filipinas. We are supporters of your book here in Singapore. You are more than welcome to do Private Collections: Singapore Art Collectors. I have left our contact details in your mailbox.
Mr. Quek - September 9, 2010, 6:31 am
No one works as hard as a young writer does. This book is hard work and dedication. Congratulations for conceptualizing and publishing this book. Inspiring for many readers and start-up collectors.
Jonas Yuen Ty - May 9, 2010, 12:42 am
We enjoyed in this book the art collections of Wilmer Hontiveros, Eddide Chua, Manolet Salak, Ester Gabaldon, Mikee and Sheila Romero and Arsenio Tanco.
Pete and Aurora Pastorfide - April 26, 2010, 12:58 am
Incredible joy and honor to see that a publication such as this is being made today. More Power!
Tony So - March 11, 2010, 1:54 pm
The choice of the themes in paintings of many collectors in this book owes something to their origins but from what I have read none has reflected the prism of his experience in his art collection than Joel Butuyan. The wellspring of his art collection reflects the story that was written about him. Many collectors also left marks: Charlie Cojuangco, Joven Santiago, Washington Sycip, Saul Hofilena, Billy Abueva and Arsenio Tanco. If some biographies in this book have a few shortcomings, it is its uneven treatment of length for the life stories of some collectors while others have been fully explored. It appears that the author has a sensitive understanding of her subject's contributions which makes the book especially valuable and an important read. She presents the moving portraits of each collector as glowing and meaningful as their art collections.
John Wellington - September 4, 2009, 10:04 pm
This book is a cultural history as well as a biography of art collectors in the Philippines. It makes for interesting reading. Kudos also to the concept of book covers and layouts.
Fely Razon - September 3, 2009, 12:34 am
It is hard to overstate my enthusiasm for this book because many of the art collectors in this book are my friends. This book brings together various art collectors in the Philippines, young and old, popular and unpopular, extraordinary and plain (a powerhouse of names): what ties these men and women together is their love of art collecting. Reading their stories, knowing about their personalities and viewing their collections make me so jealous that I am not part of this great book endeavor.
Aimee Sy - August 19, 2009, 1:22 am
I couldn't imagine any author putting up a cover that has nothing to do with the subject. This is the reason why I like this book vey much. I tried to look at the covers from various perspectives: personal, professional, in comparison to other covers and in view of various trends of art books at the moment. On a personal point, I am impressed by the technical expertise involved in the covers even if some of the images chosen look scary. I love the Pieta cover and its back cover is an extension of its front, only, it was done at a different period by no less than Botong Francisco. On a professional level, hats off to the attention given to the book's spine; it seems the book was intended to be placed standing and not laid out on a table. It makes it easy for a reader to pick this up because it gives the book's title, the author's name and a small image of the book's front cover. The attention that was even put on how the book is to be stored in a shelf is something that impresses me the most. As compared to other art books, none has been as original in concept such as this but the trend of having a limited edition is really not that original. Needless to say, I can only think that economics has something to do with this but the addition of a CD-ROM makes the book even more interesting and highly coveted.
Jefferson Go - August 17, 2009, 1:40 am