Purveyor of Knowledge and Emerging Publisher of Content and Visually Driven Books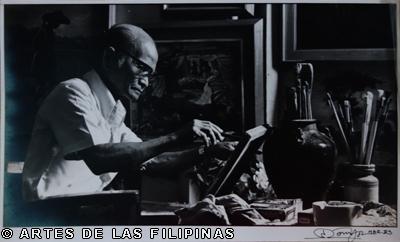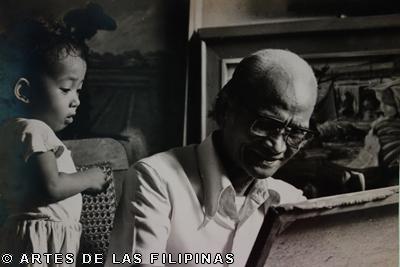 Federico Estrada: The Forgotten Great
by: Christiane L. de la Paz

October 2013
--A lesser known contemporary of Vicente Manansala, Federico Estrada started his career as a sculptor in 1932. He was the first Filipino to work at the atelier of Pietro Amberti who taught him the secrets of synthetic marble, floating strips, spray dotting, molding and general sculpturing from 1932-1940. Notable among his works were the eagle casting and fountain project at the Manila Hotel, the seven statues on the panel columns of the San Agustin Church in Iloilo, among others. A Chinese mausoleum was decorated with his dragon done in waterproof cement and synthetic.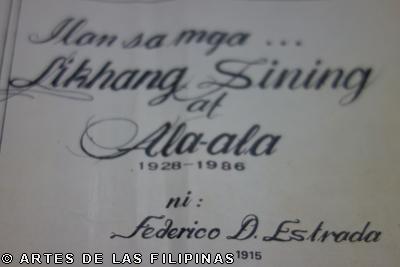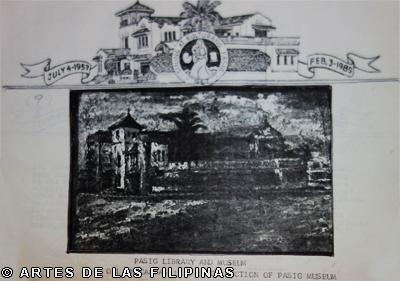 Pasig Library and Museum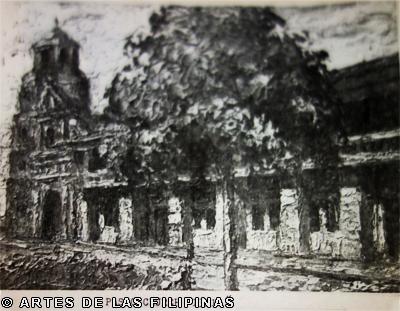 Pasig Church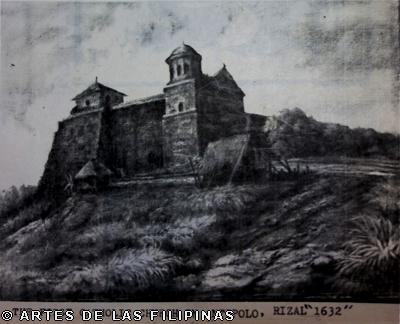 The First Catholic Church in Antipolo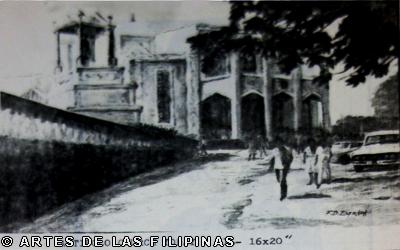 Antipolo Church Today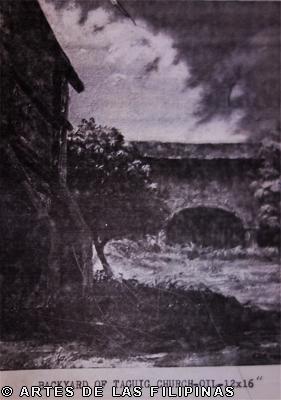 Backyard of Taguig Church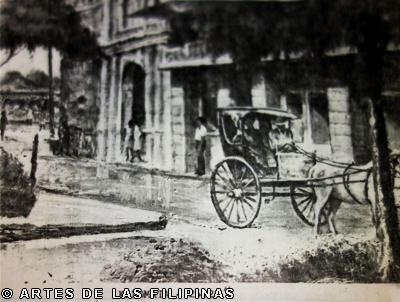 Karomata

On March 8, 1946, Estrada participated in his first group exhibition with Fernando Amorsolo, Botong Francisco, Vicente Manansala, among others. This group show was sponsored by the N.T.C Art Club in Tanduay, Manila. From 1951-1953, a number of his works won top prizes at the Art Association of the Philippines. But because he had a large family to feed, he turned mostly to painting for livelihood. "Sumisikat at tumatanyag ang ibang artista dahil sila ay mayayaman, lagi silang nangingibang bansa at laging laman ng pahayagan, sobra ang publisidad kung kaya tanyag na tanyag" he once lamented.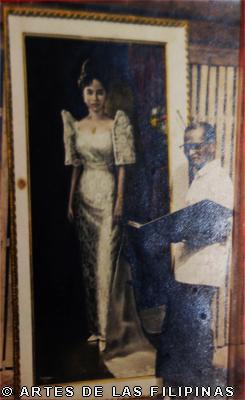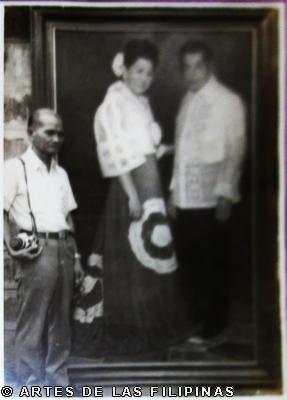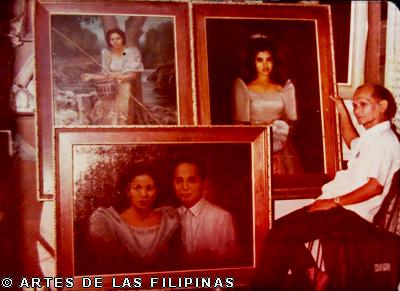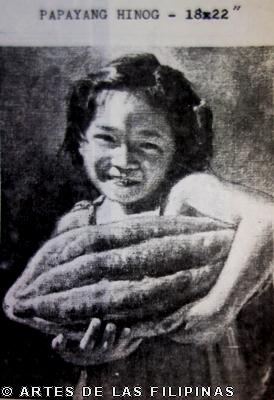 Papayang Hinog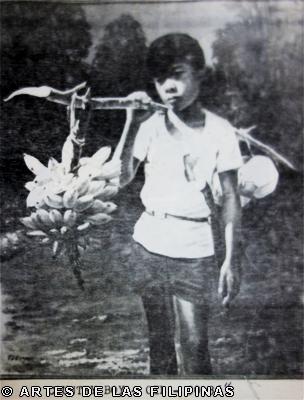 Country Boy


Bubble Gum and Ang Tamis ng Pakuan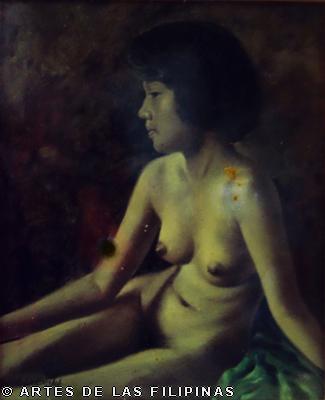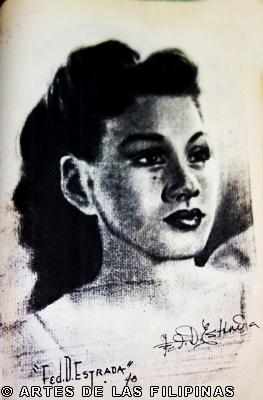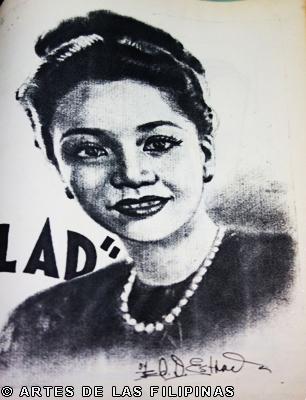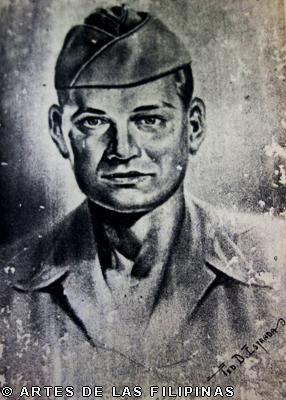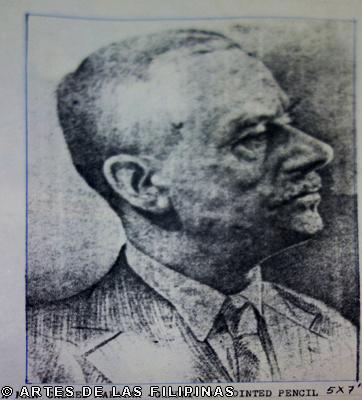 A Man Called Mahatma Gandhi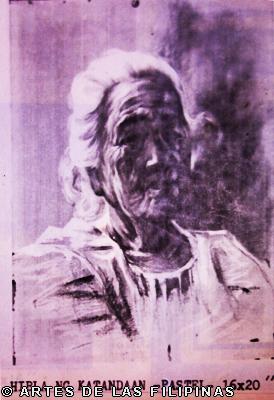 Hibla ng Katandaan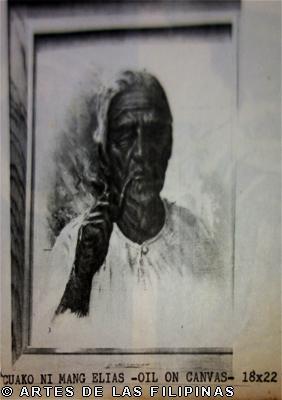 Cuako ni Mang Elias

Estrada's paintings consisted of portraits of newlyweds, rural landscapes, mythology and genre scenes. Market vendors, coffee farmers, housewives haggling over coconut heads to be grated at home, washerwoman bent on her laundry, neighbors doing their everyday work despite the rising floodwater, unharried women under wide umbrellas and naked children bathing by clay tapayans were images he often depicted.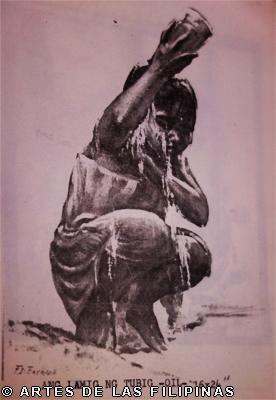 Ang Lamig ng Tubig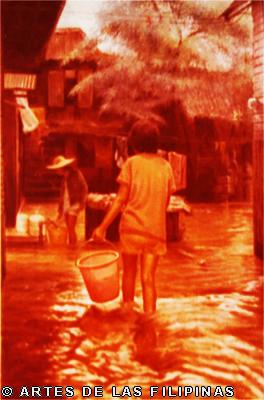 Baha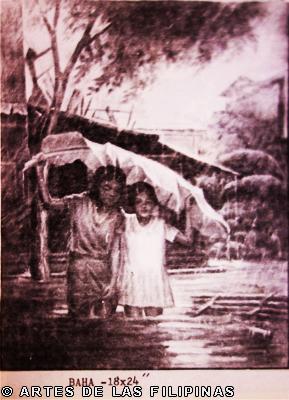 Baha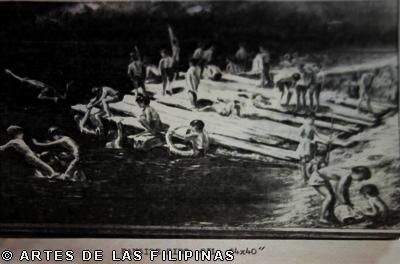 Bayside Kids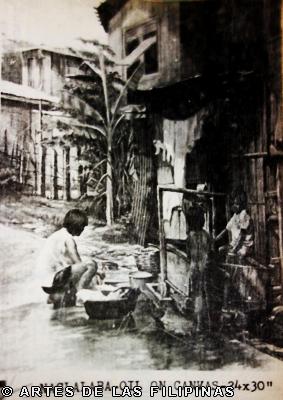 Naglalaba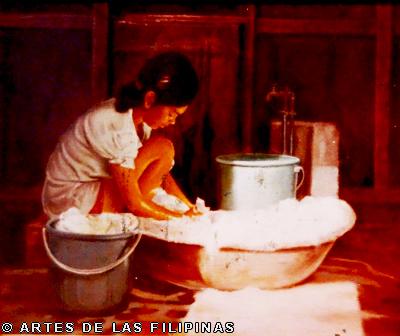 Naglalaba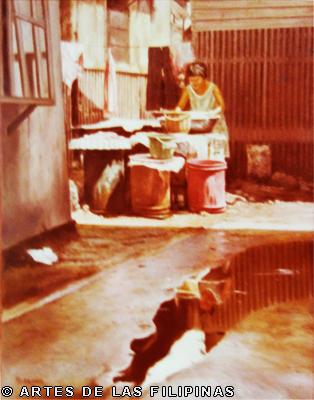 Naglalaba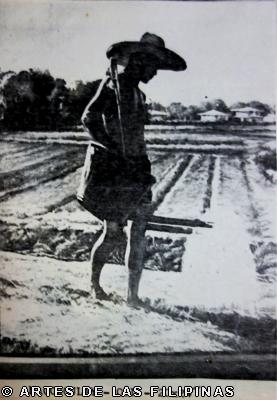 Maggugulay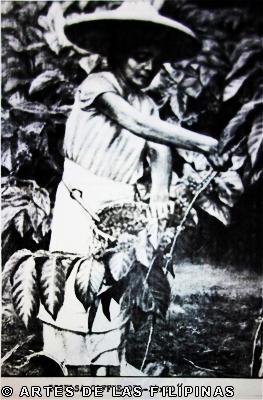 Igselsa Coffee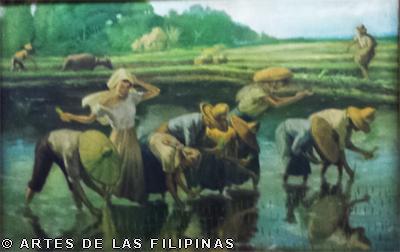 Magtanim ay Di Biro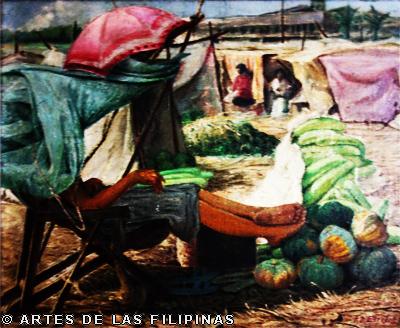 Maggugulay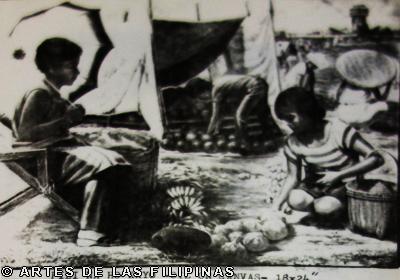 Pili Na Ho Kayo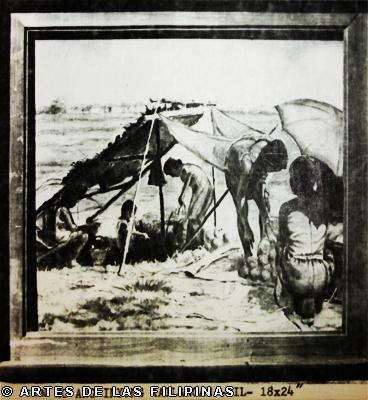 Ilan Ho Ang Inyong Kailangan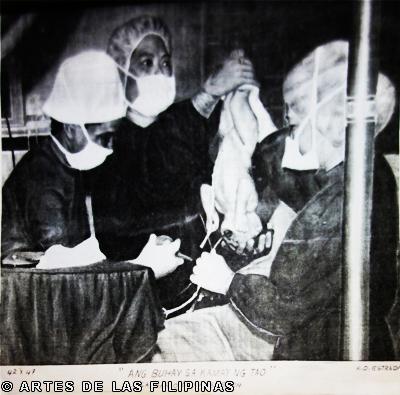 Ang Buhay sa Kamay ng Tao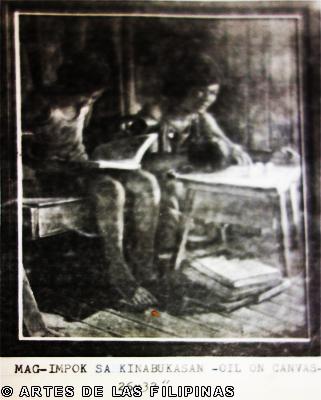 Mag-Impok sa Kinabukasan

In the ensuing years, Estrada participated mostly in group shows and his obsession in his twilight years was to have a one-man show. "Why, just to have a 33 by 40 painting frame, you'll have to spend P170 and that's almacega wood," he narrated. "If you buy ordinary wood, that will be P65 pero hindi maganda. I need at least to have 24 frames. Malaking capital ang involved. Kaya I'll try my best. I don't want group shows anymore." Too often, a collector would come up to him and ask how much his painting cost. "I price it P1600 and the customer says I'll get it for P1200. Ang hirap," he complained. Two of Estrada's monumental works was his ornamental design of the chapel and pavillon of the Malacanang Palace Chapel and the three-panel mural at the Municipal Building of Pasig.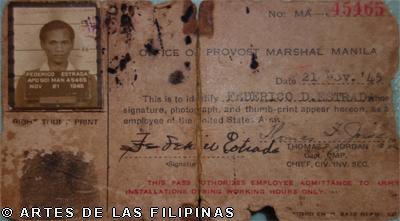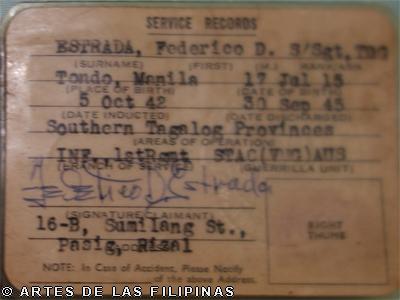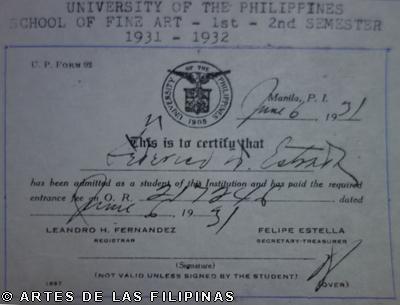 Born to a lowly family in Tondo, Manila on July 17, 1915, Federico was the elder of two sons of Flora Detrus, a market vendor who left his husband and raised his two sons by herself. "Mahirap lang kami," he once narrated. Since he was a child, Federico's teachers praised his drawings and mud sculptures. In 1928, he won a pencil sketching contest which put him on a scholarship at the North American School of Drawing and into its Art Club No. 95. He was not satisfied with just being a member of the club and so he enrolled at the University of the Philippines School of Fine Arts together with Max Lalata and Victor Cabrera but he only stayed from 1931-1932 because he lacked funds.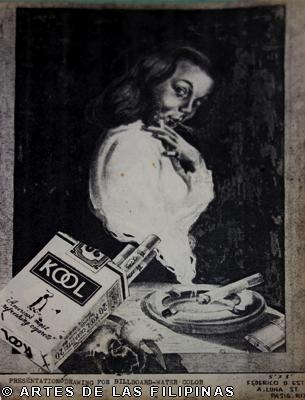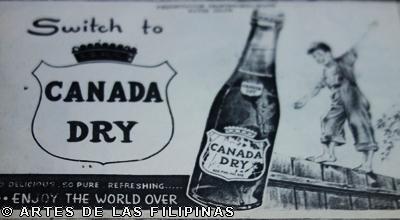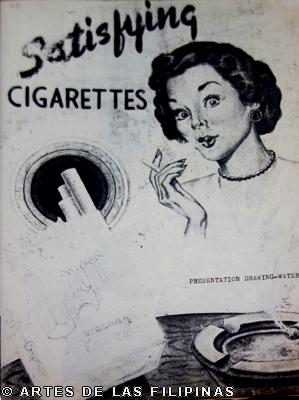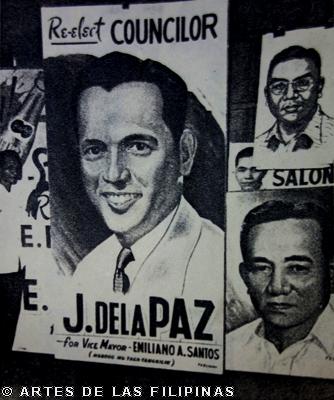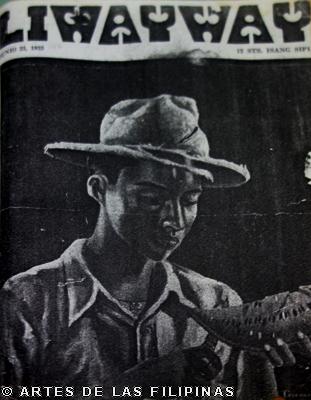 To make a living, he worked as a sculptor designer for the Manila Artistical Decoration Company from 1932-1938 until he met the Italian sculptor, Pietro Amberti of the Royal Imperial Art Gallery. During the Liberation of Manila in 1945, he was working as a senior artist at the US Air Force and was a senior illustrator of its training branch. From 1948-1950, he was the art director for the Movie Newsreel Magazine, chief artist at Bireley's California Orange in Pasay and poster artist for Sampaguita Pictures. In 1950, he served as art director of the Institute of Commercial Art which he considered the highlight of his career. Estrada received his Master of Arts, honoris causa at the Universite Libre Asie in 1976. In 1981, he received a plaque of Outstanding Citizen Award from Mayor Caruncho Jr..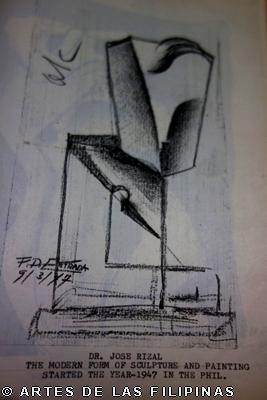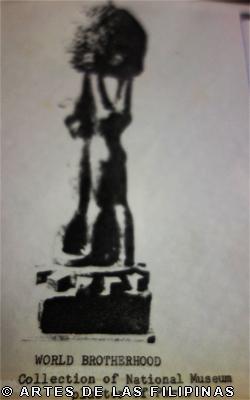 World Brotherhood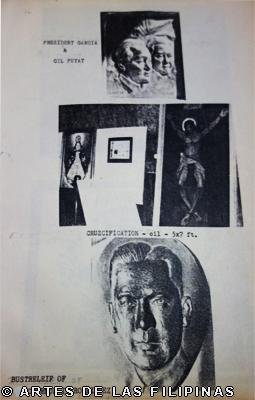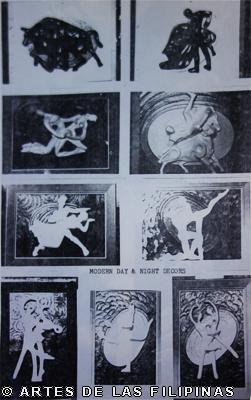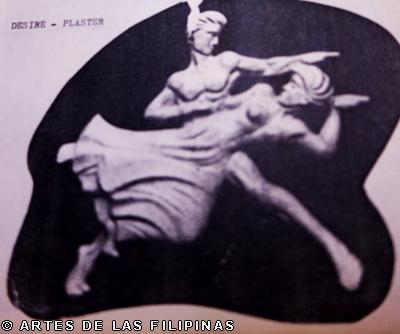 Desire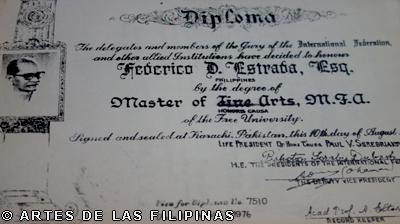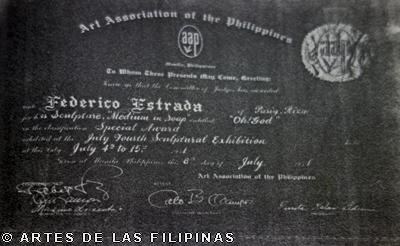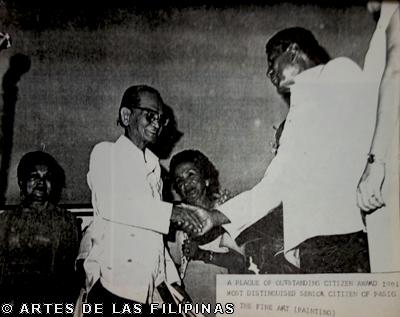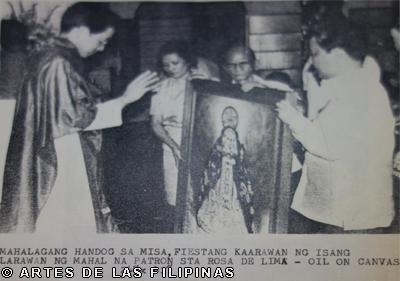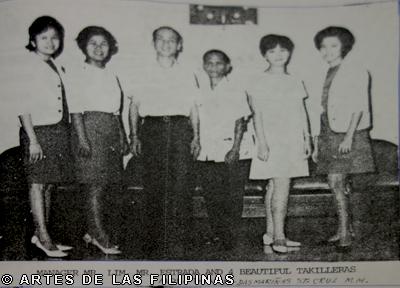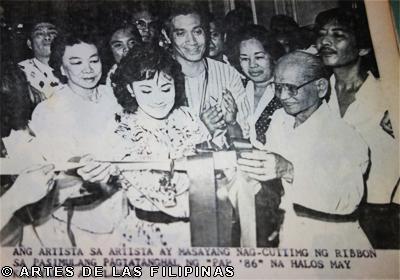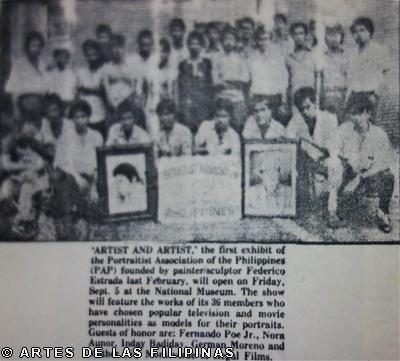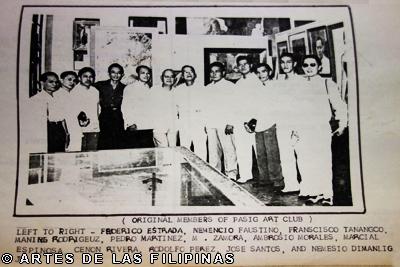 He was appointed president of the Sining Kulturang Pasig in 1985 and the following year, founded the Portraitist Association of the Philippines. That same year, the group had its first exhibition, Artist and Artist at the National Museum where the show featured the works of its thirty-six members who have chosen popular movie personalities as models for the portraits. Guests of honor included Fernando Poe Jr., Nora Aunor, Inday Badiday, German Moreno and Lily Monteverde who cut the ceremonial ribbon.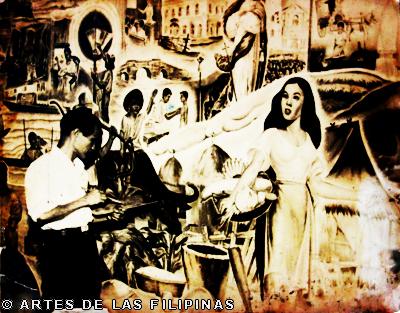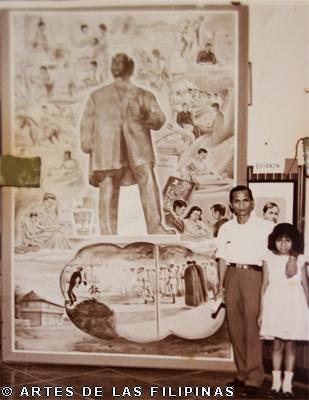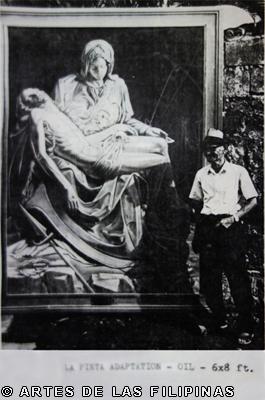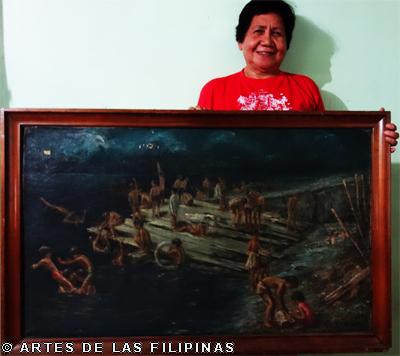 Federico Estrada's eldest daughter, Ester Reodica holding
her father's Bayside Kids


On December 12, 1999, after the occurrence of an earthquake in some part of Manila on December 12, 1999, Federico Estrada died of cardio respiratory arrest in his house at 16-B Dr. Garcia St., Sumilang, Pasig. He had a son, Ernesto from his first marriage. Because his first wife died early, he had a second wife, Sofia Lim with whom he had seven children: Ester, Estella, Evelyn, Emelita, Enrico, Emiliano and Elizabeth.