Purveyor of Knowledge and Emerging Publisher of Content and Visually Driven Books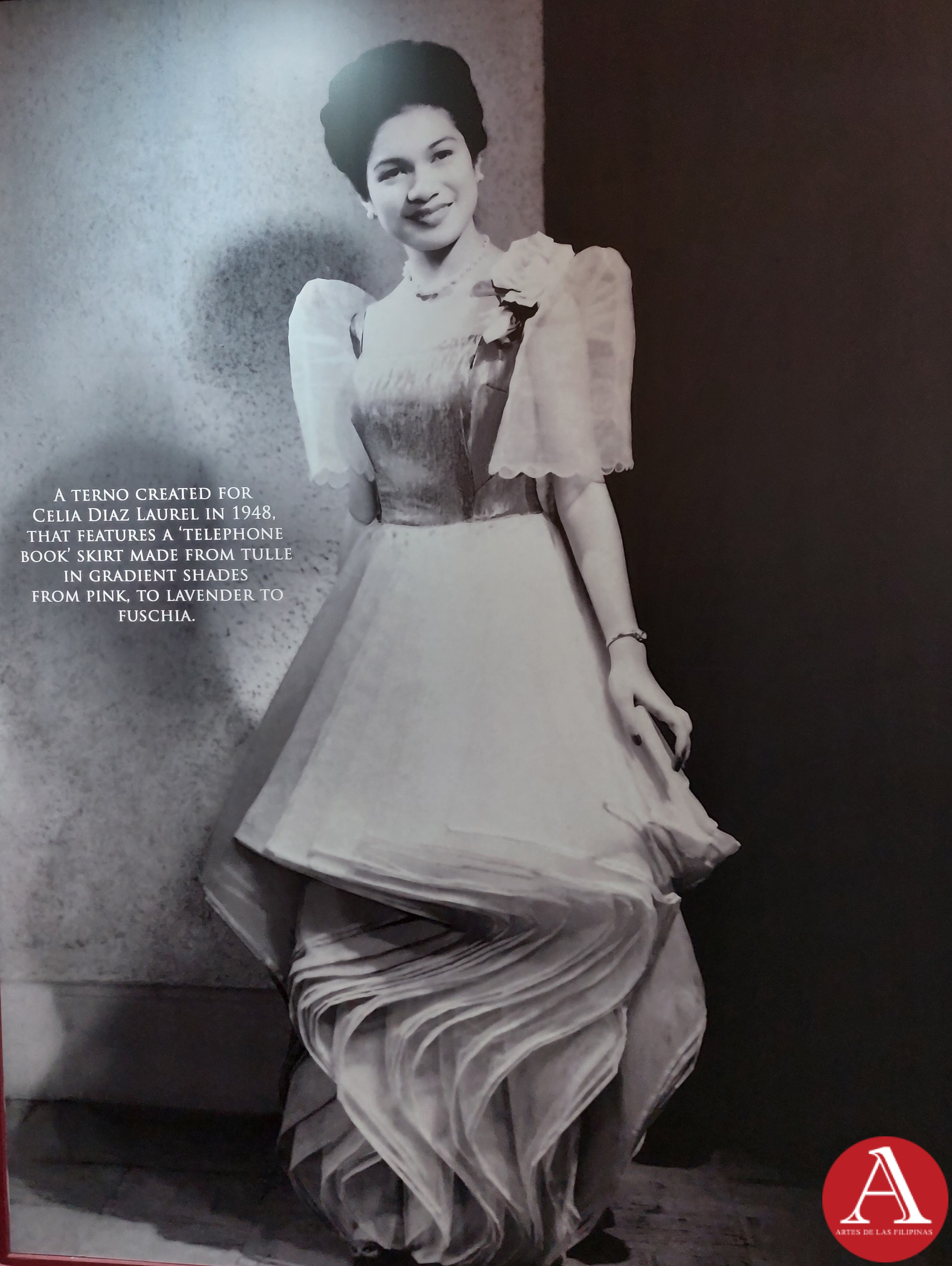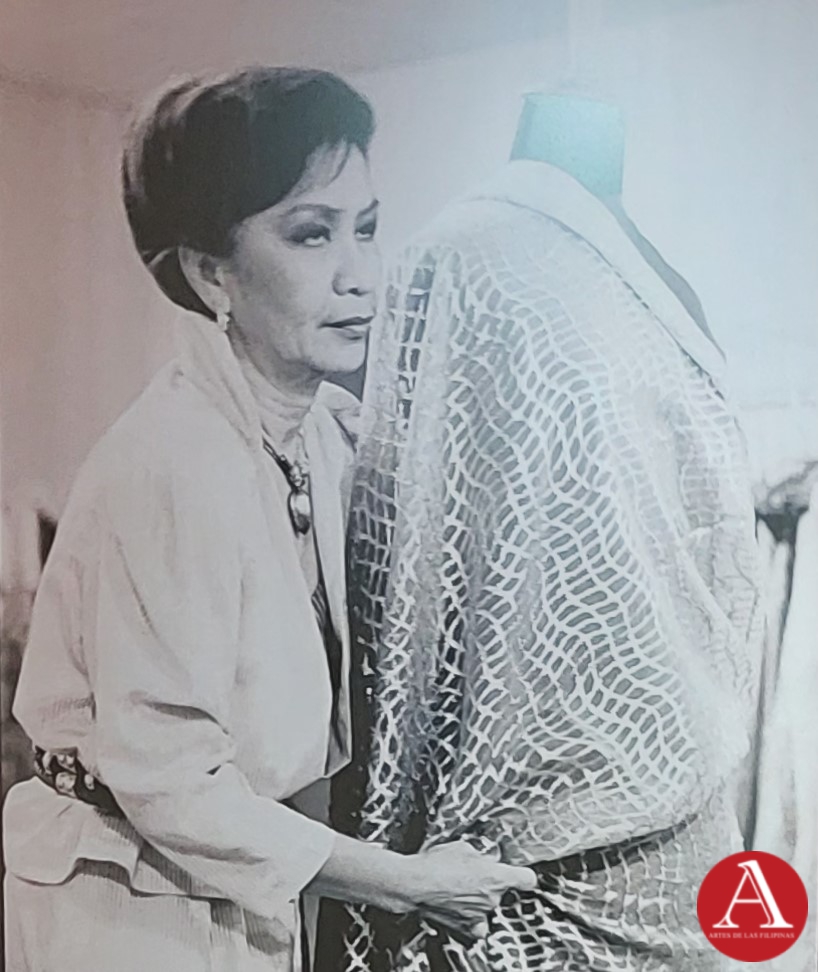 An Exhibition of the Design Legacy of Salvacion Lim Higgins
by: Christiane L. de la Paz

September 2022 – The fashion exhibition of Salvacion Lim Higgins hogged the headline once again when a part of her body of work was presented to the general public. The display is chic, refreshing, modern, contemporary and pure joy that any wearer from yesterday to today continues to surprise. Ironically, the exhibition was displayed in the lobby of a mall where foreign brands took up most of the space, exerting significant competitive pressure on made-to-measure fashion. But this is precisely the objective of the fashion exhibition: to expose Salvacion Lim Higgins's artistic vision and make it relevant to today's generation. Her work reminds everyone that simplicity and uniqueness were lifetime goals. For more than four decades, Salvacion Lim Higgins's body of work is characterized by neatness, volume, elegance, sculptural and classical and evidently -- drama. Her legacy of walking pieces of art, tailored pieces, exact and perfect fit equates that a Filipino designer once set the bar as high as possible.

Salvacion Lim Higgins was born in Legaspi, Albay in 1920. She studied Fine Arts at the University of Santo Tomas under National Artist for Visual Arts, Carlos "Botong" Francisco. But never finished her studies due to the outbreak of the Second World War in 1947. In 1947 she opened Slim's Atelier (Slim being an acronym for her name, S.Lim) and continued to work until her death in 1990. In 1960 she founded Slims Fashion and Arts School with her sister Purificacion Lim.

She left, perhaps, one of the greatest imprints on Philippine Fashion history. This is not only because of her distinct body of work over more than four decades, but also because of the school that she co-founded. Which has mentored generations of Filipino designers and continues to do so to this day. Slim's Fashion and Art School, now the oldest fashion institution in the country, is the most technical and in-depth fashion school in the country. In its sixty-two-year history, it has educated tens of thousands of designers all over the Philippines. Notable alumni from each decade include Oskar Peralta, Joe Salazar, Cesar Gaupo, Oliver Tolentino, Albert Andrada, Joey Samson, Martin Bautista and Michael Cinco.


Her body of work has been documented in the coffee table book published in 2009 entitled "SLIM: Salvacion Lim Higgins- Philippine Haute Couture 1947-1990." She is also the only Filipino designer who has gowns in the archive of both the Smithsonian Institution and the Victoria and Albert Museum. In June 2022, she was proclaimed a National Artist in the category of Design. The Order of the National Artists Award (Orden ng Pambansang Alagad ng Sining) is the highest national recognition given to Filipino individuals who have made significant contributions to the development of Philippine Arts and Letters.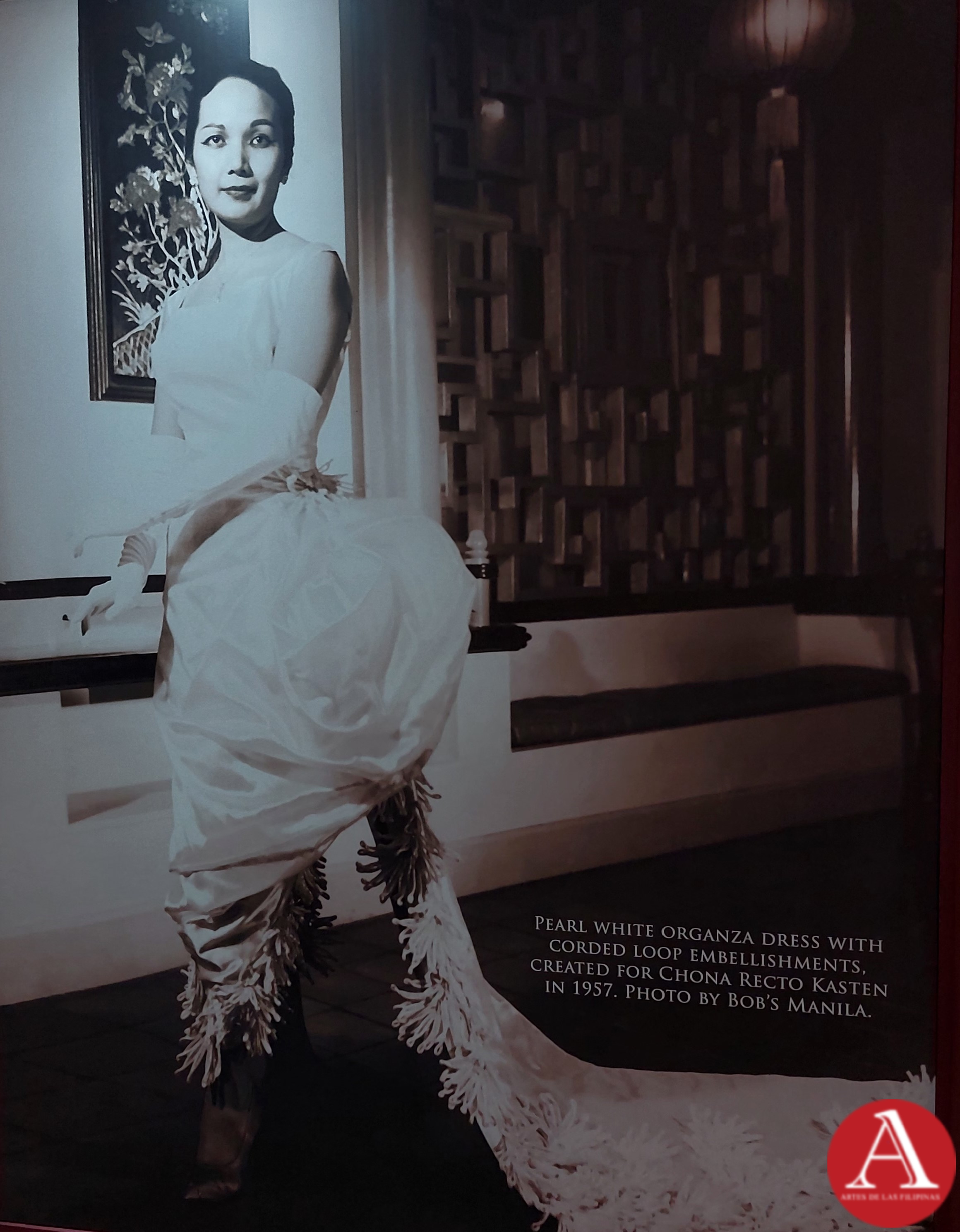 Pearl White Organza Dress with corded loop embellishments. Created for Chona Recto Kasten in 1957. Photo by Bob's Manila.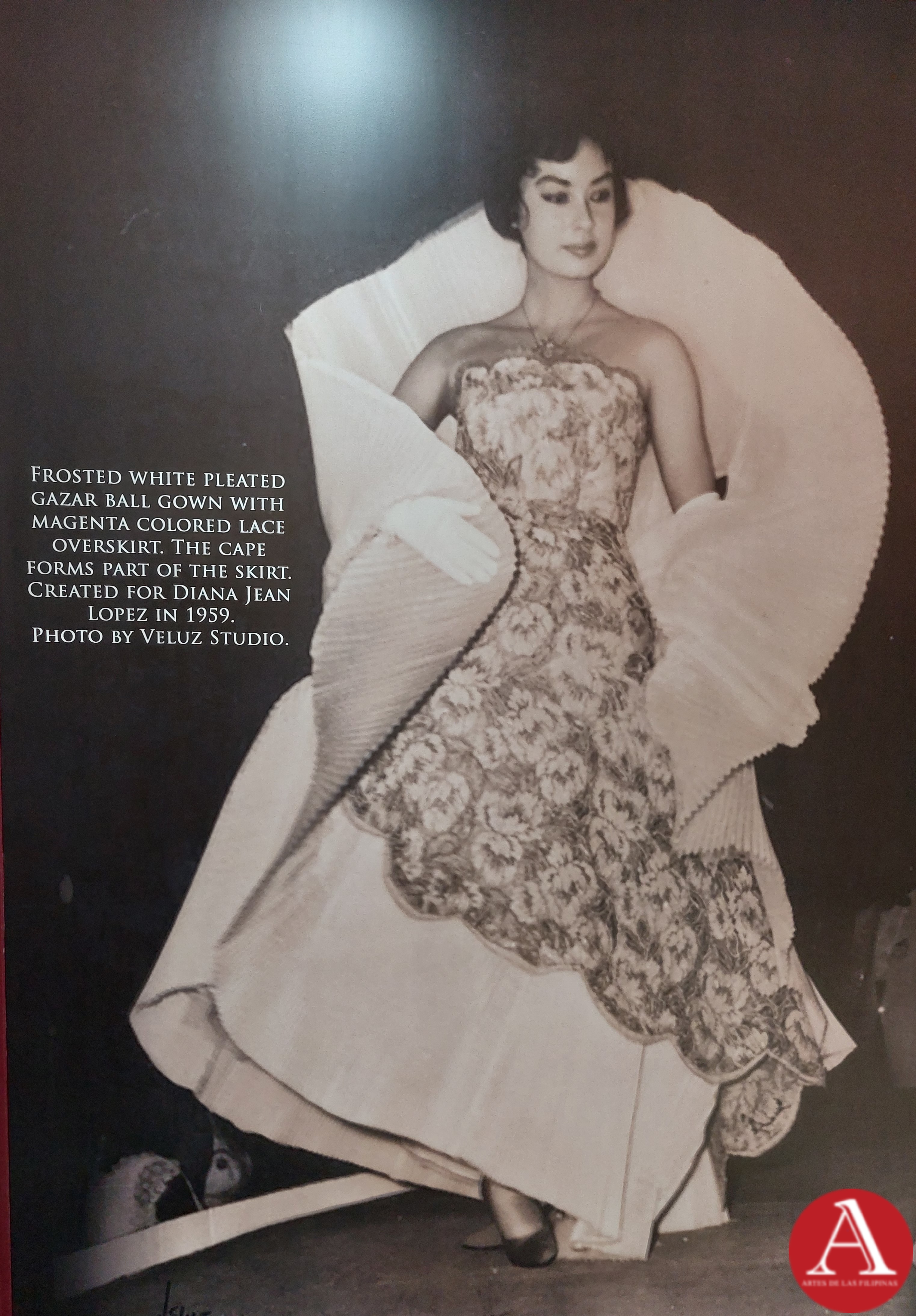 Frosted White Pleated Gazar Ball Gown with Magenta colored Lace Overskirt. The cape forms part of the Skirt. Created for Diana Jean Lopez in 1959. Photo by Veluz Studio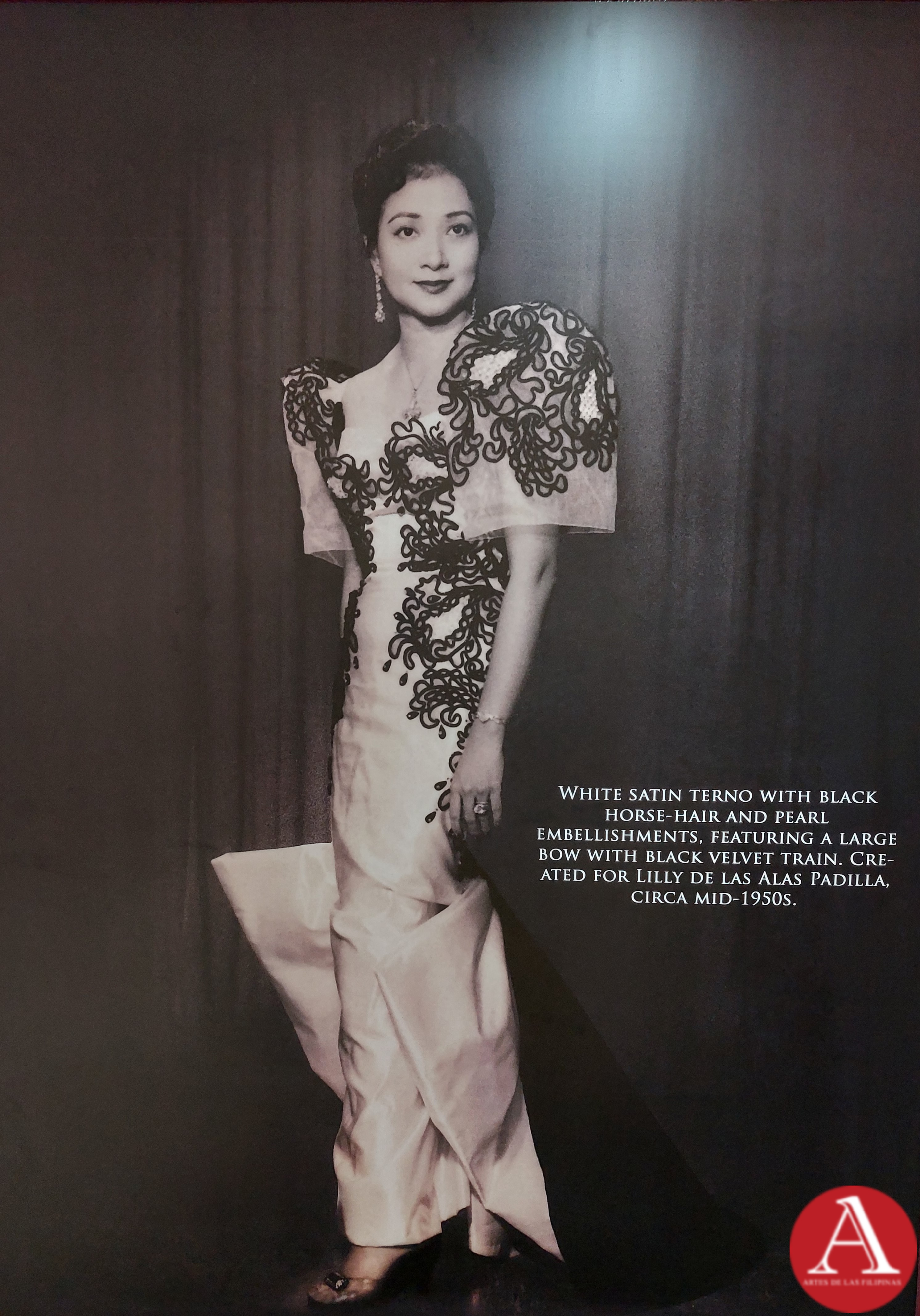 White Satin Terno with Black Horse-Hair and Pearl embellishments, featuring a large Bow with Black Velvet Train. Created for Lilly De Las Alas Padilla, Circa Mid-1950s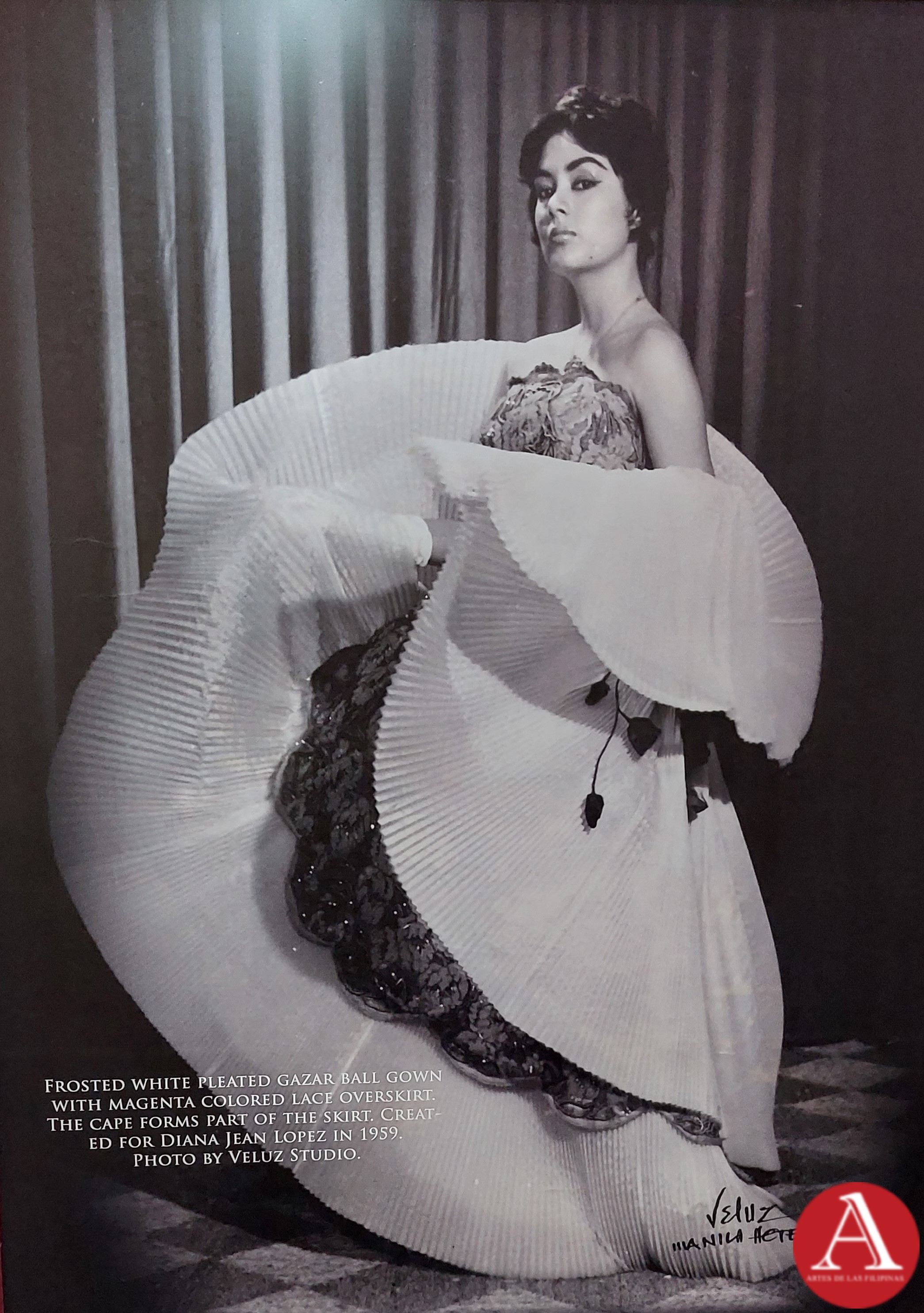 Frosted White Pleated Gazar Ball Gown with Magenta colored Lace Overskirt. The cape forms part of the Skirt. Created for Diana Jean Lopez in 1959. Photo by Veluz Studio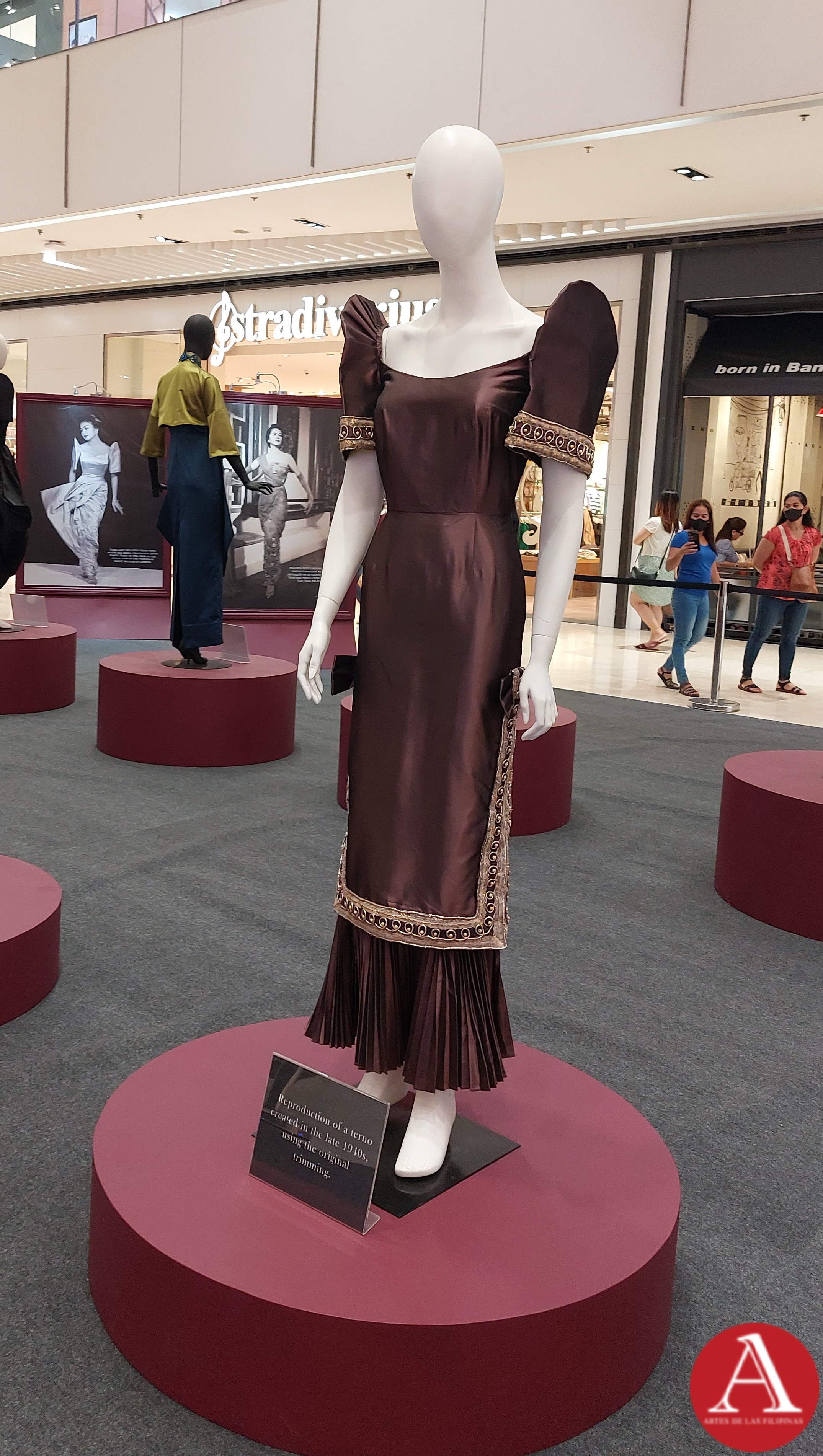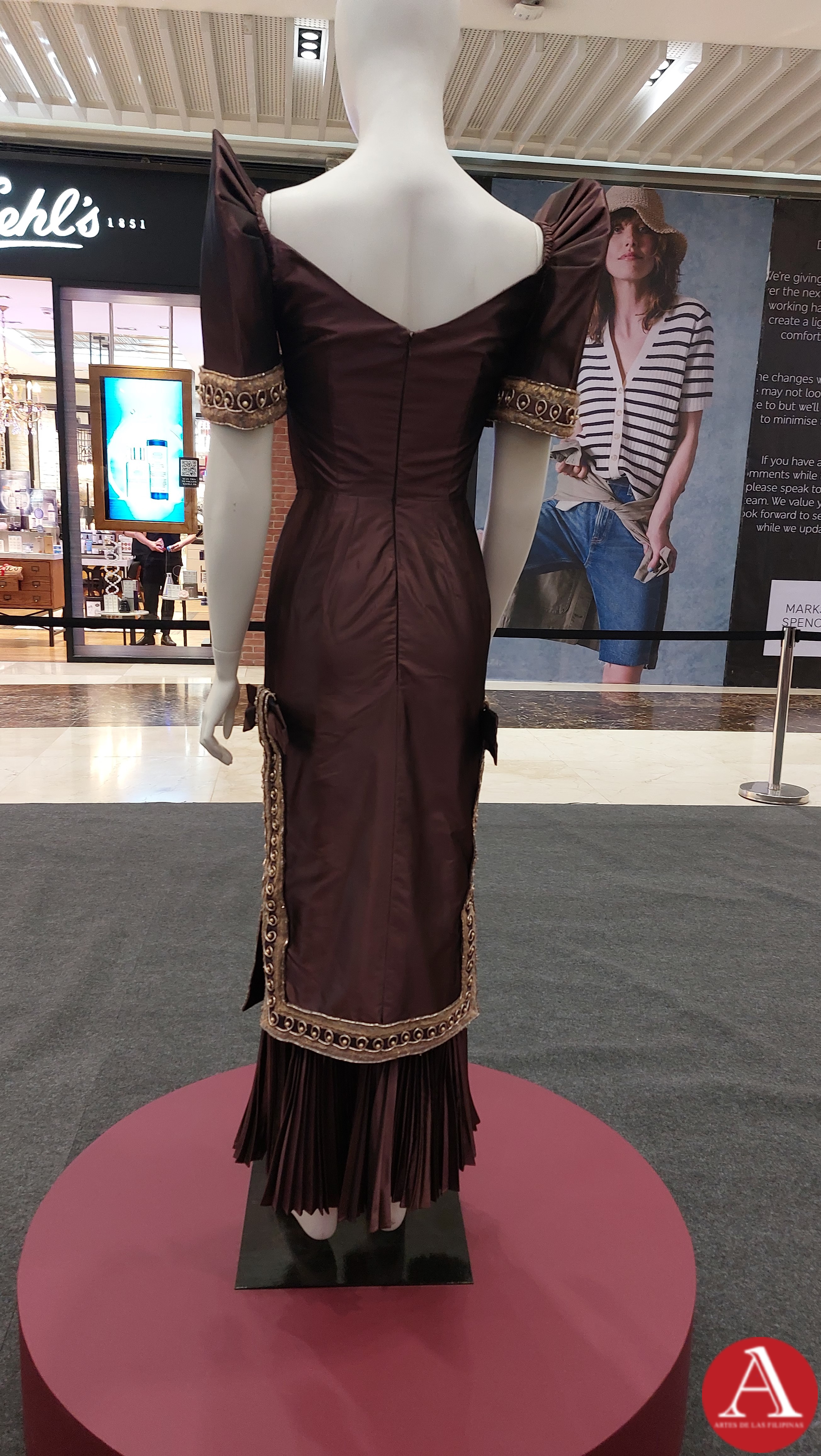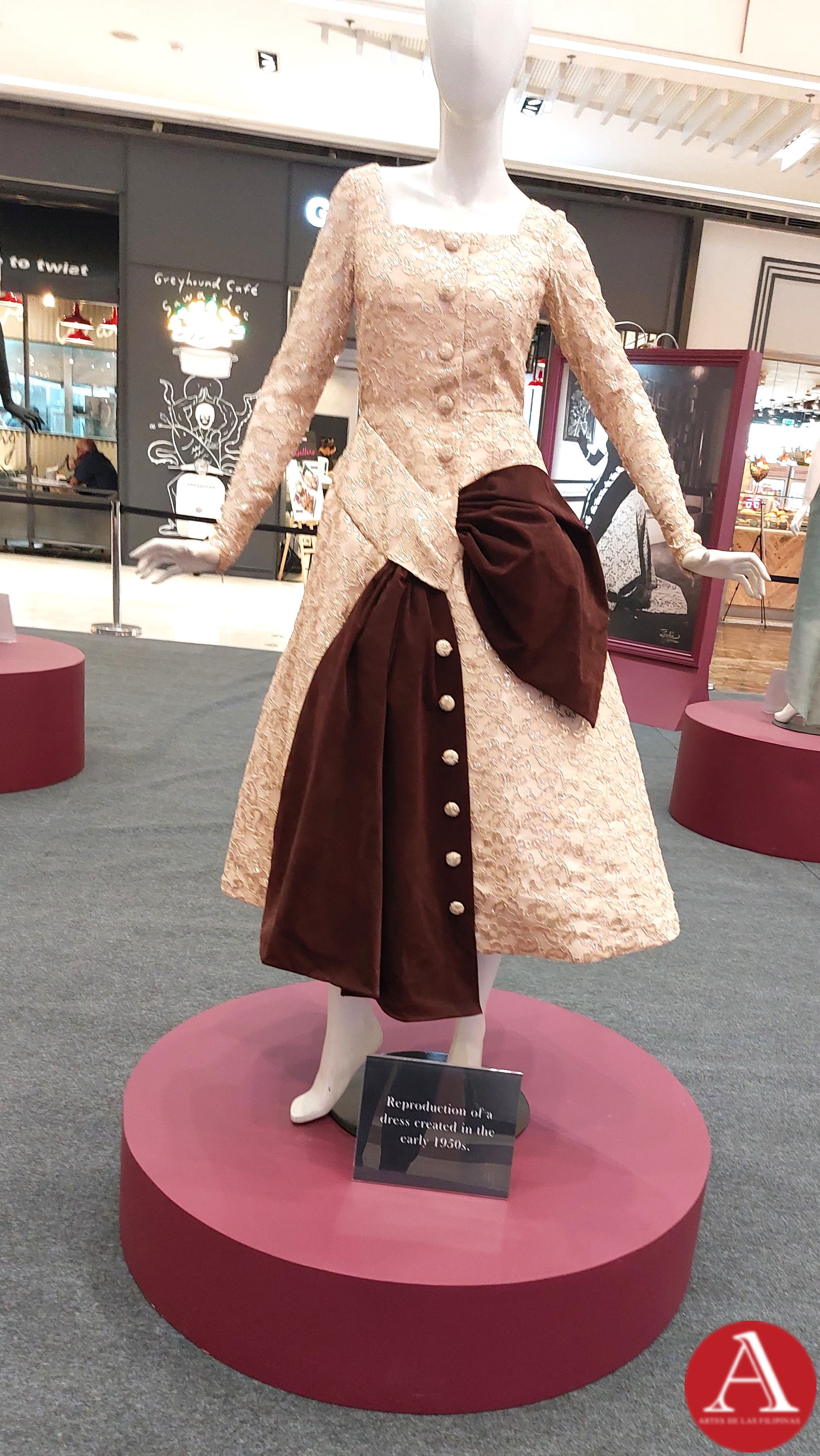 Reproduction of a dress created in the early 1950s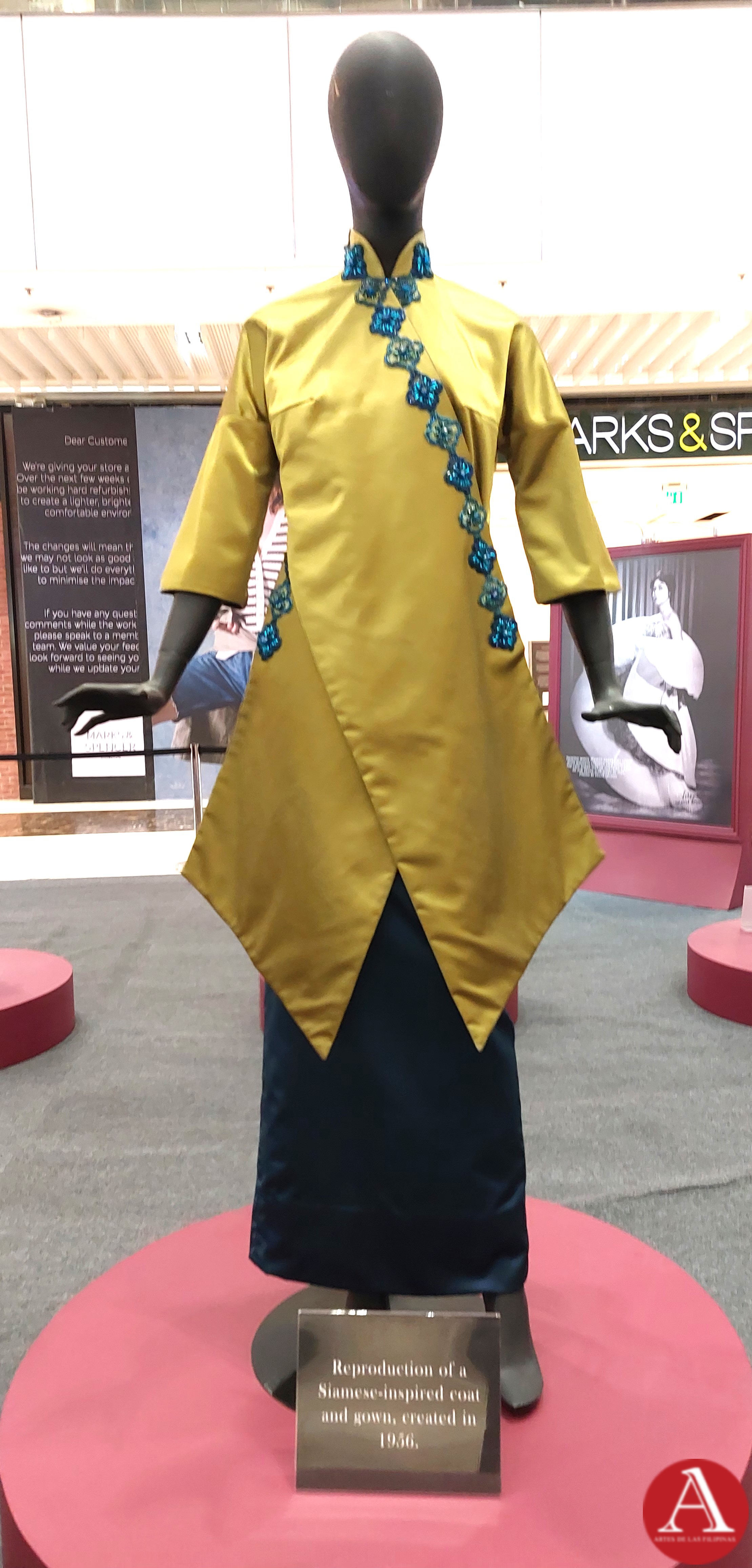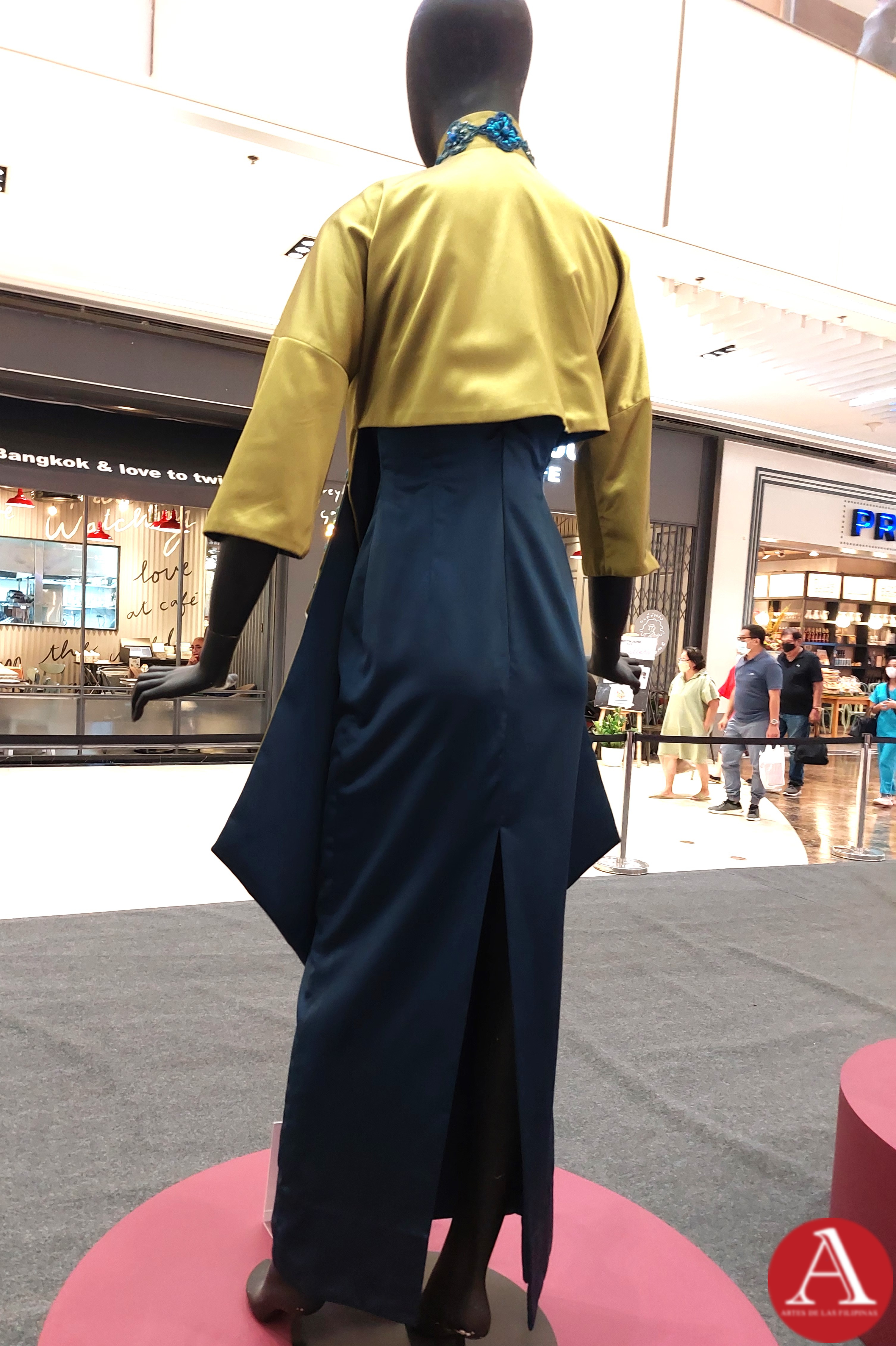 Reproduction of a Siamese-inspired coat and gown created in 1956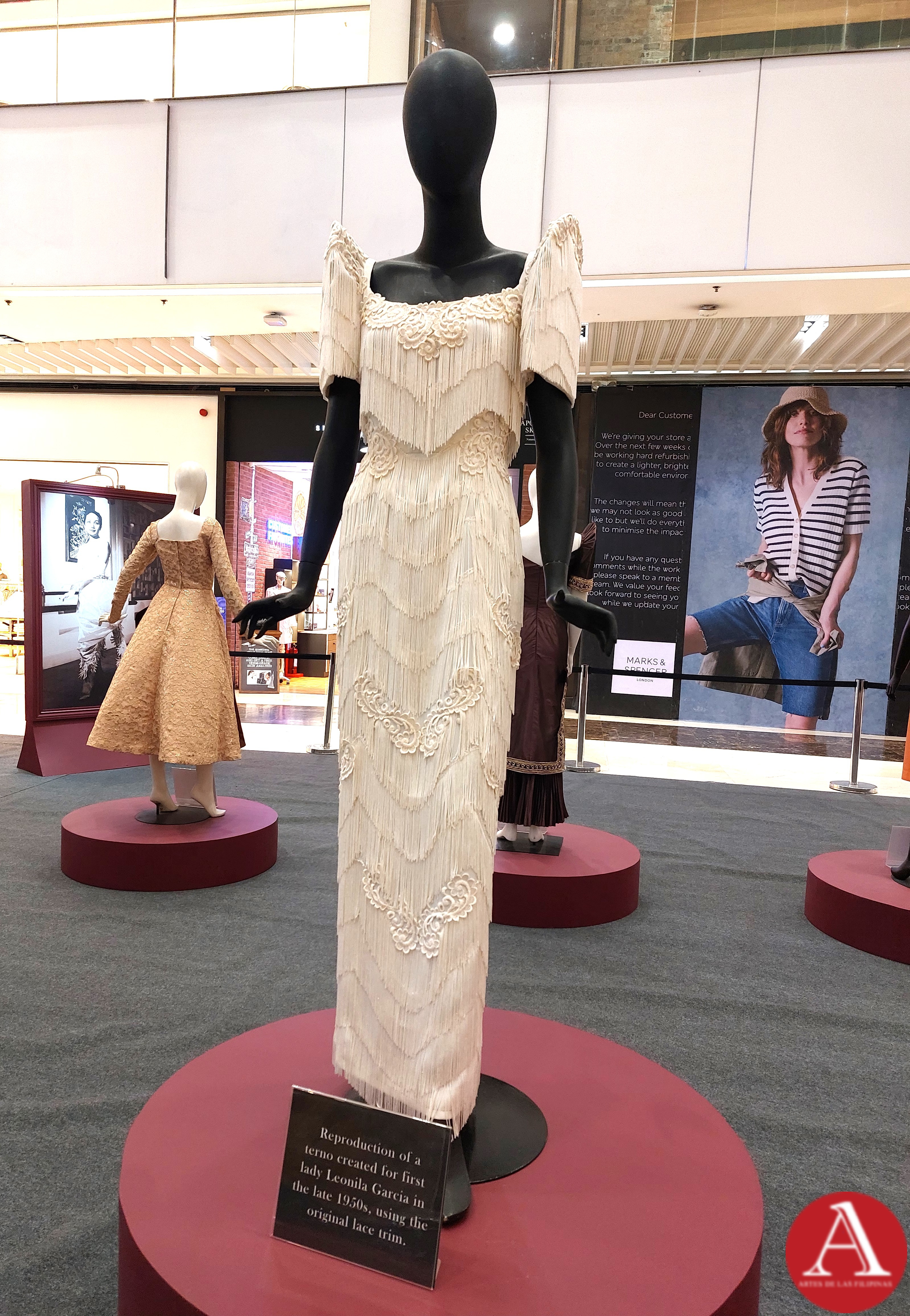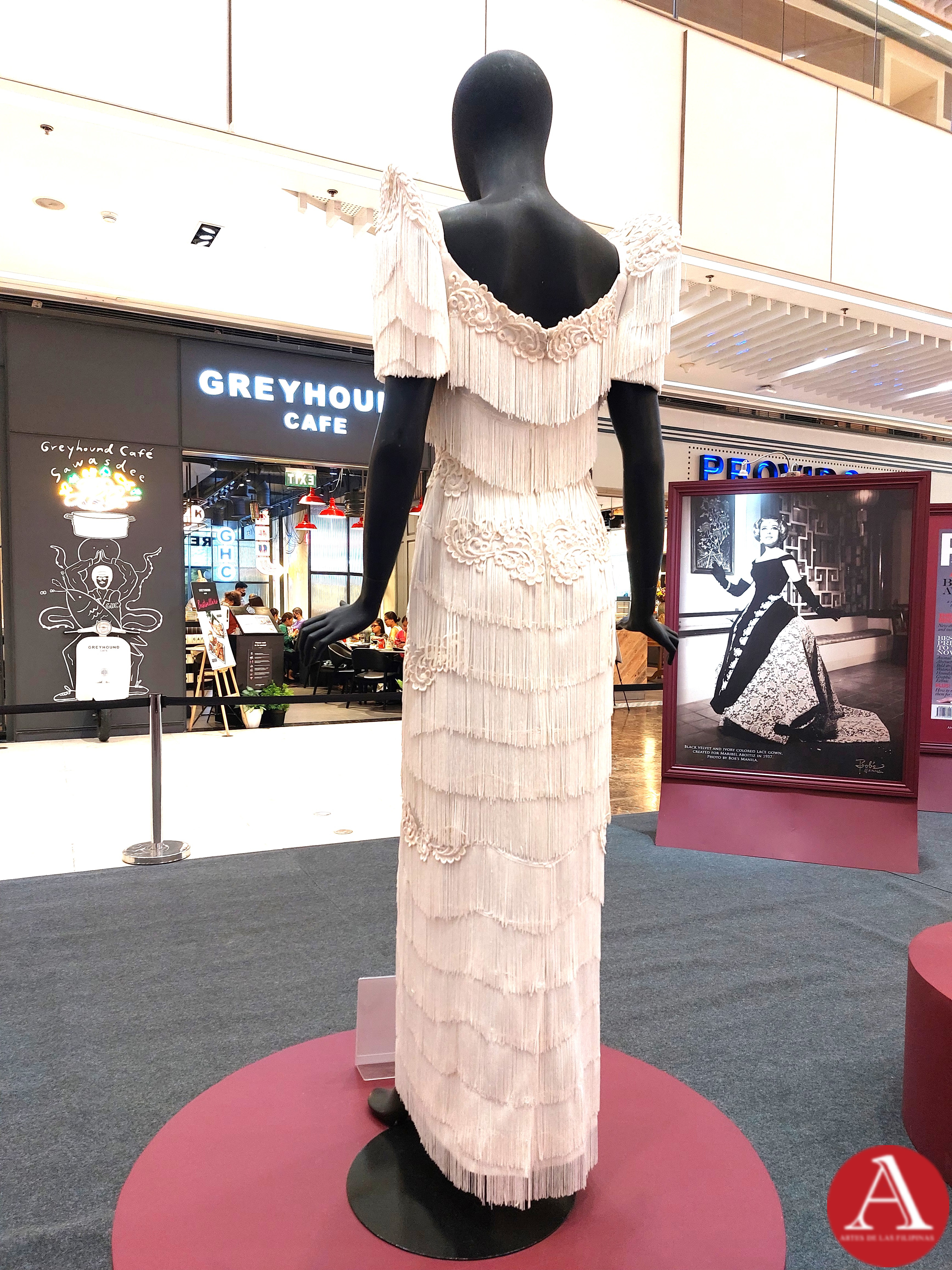 Reproduction of a dress for the First Lady Leonila Garcia in the late 1950s using the original lace trim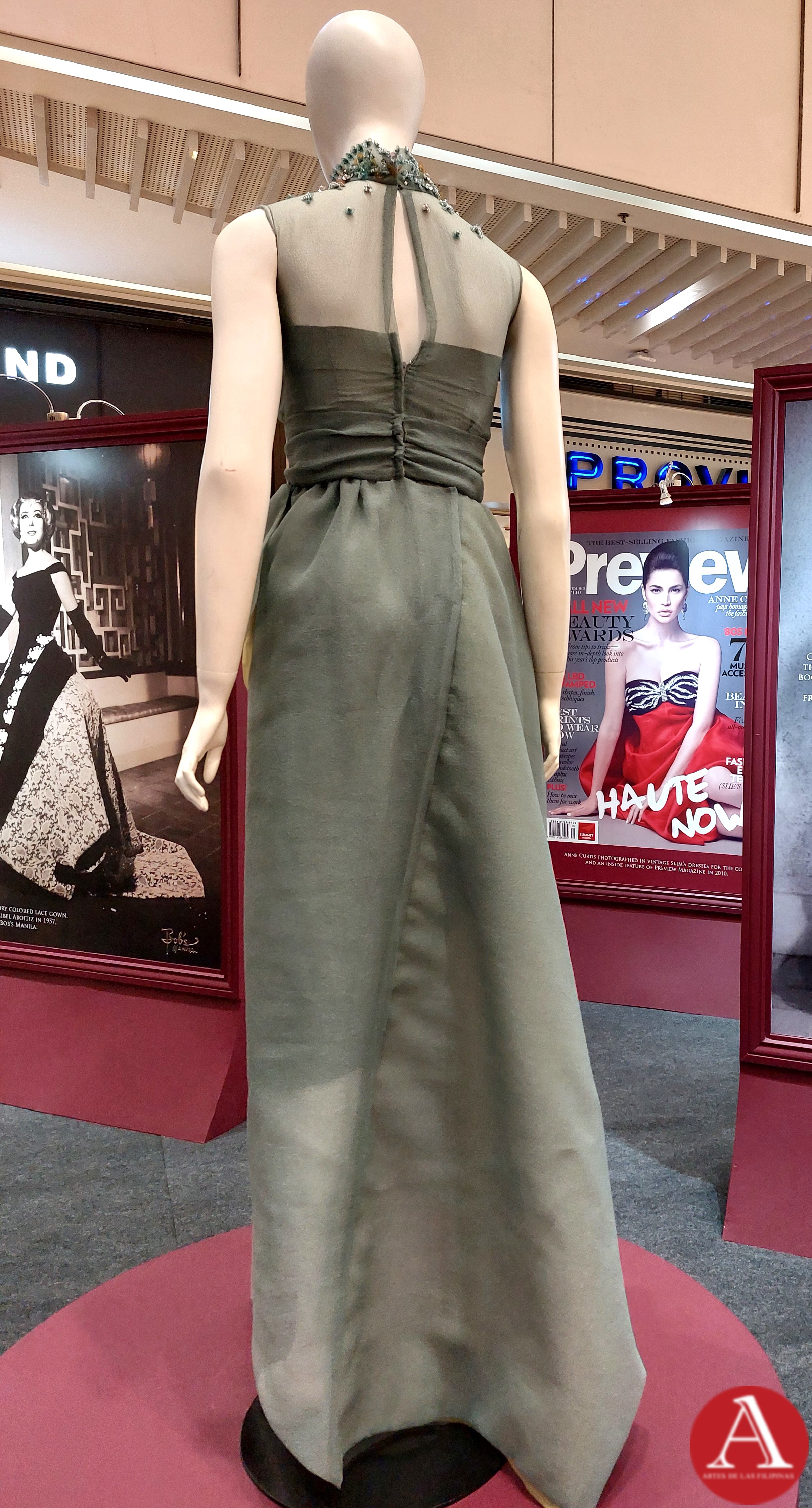 Reproduction of a gown created in 1968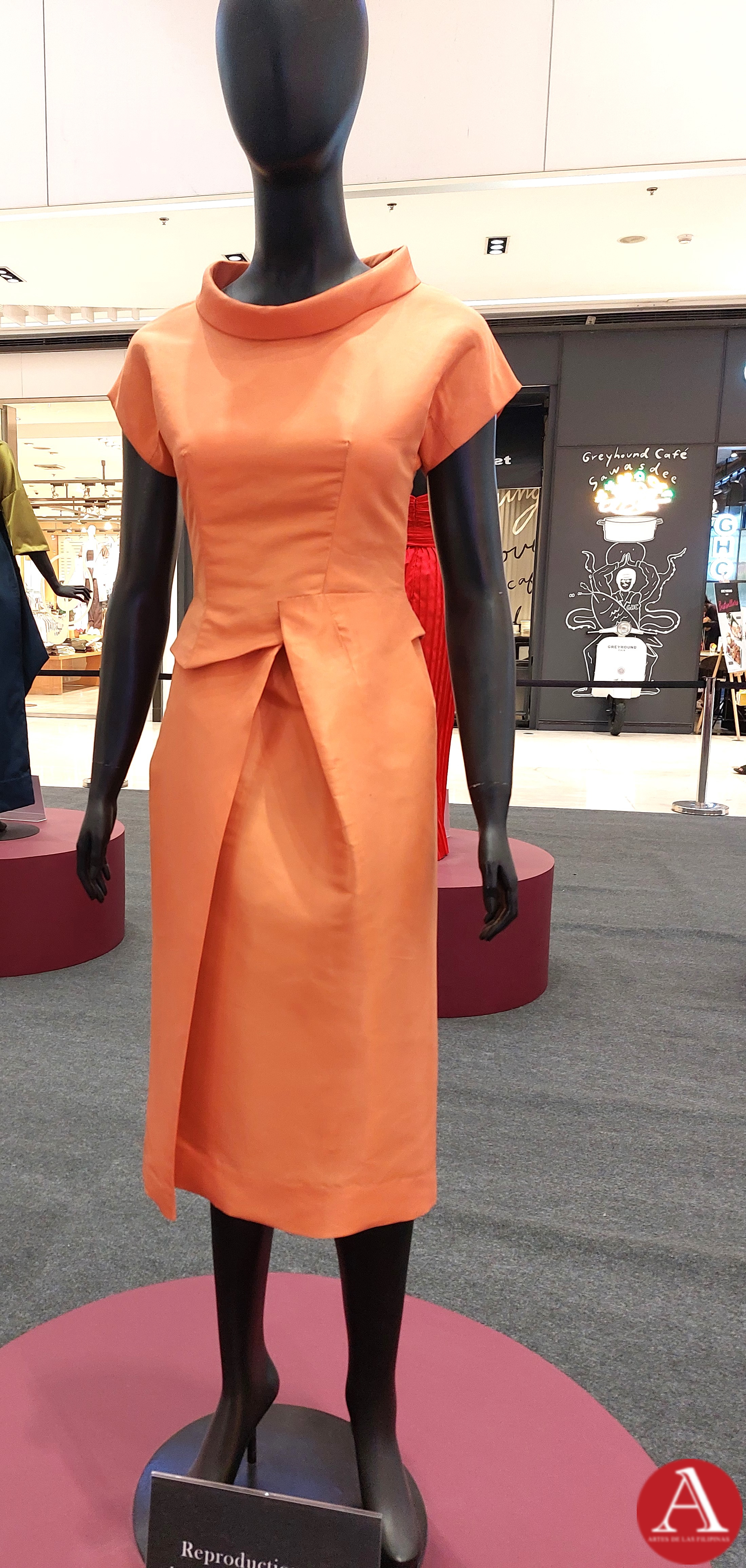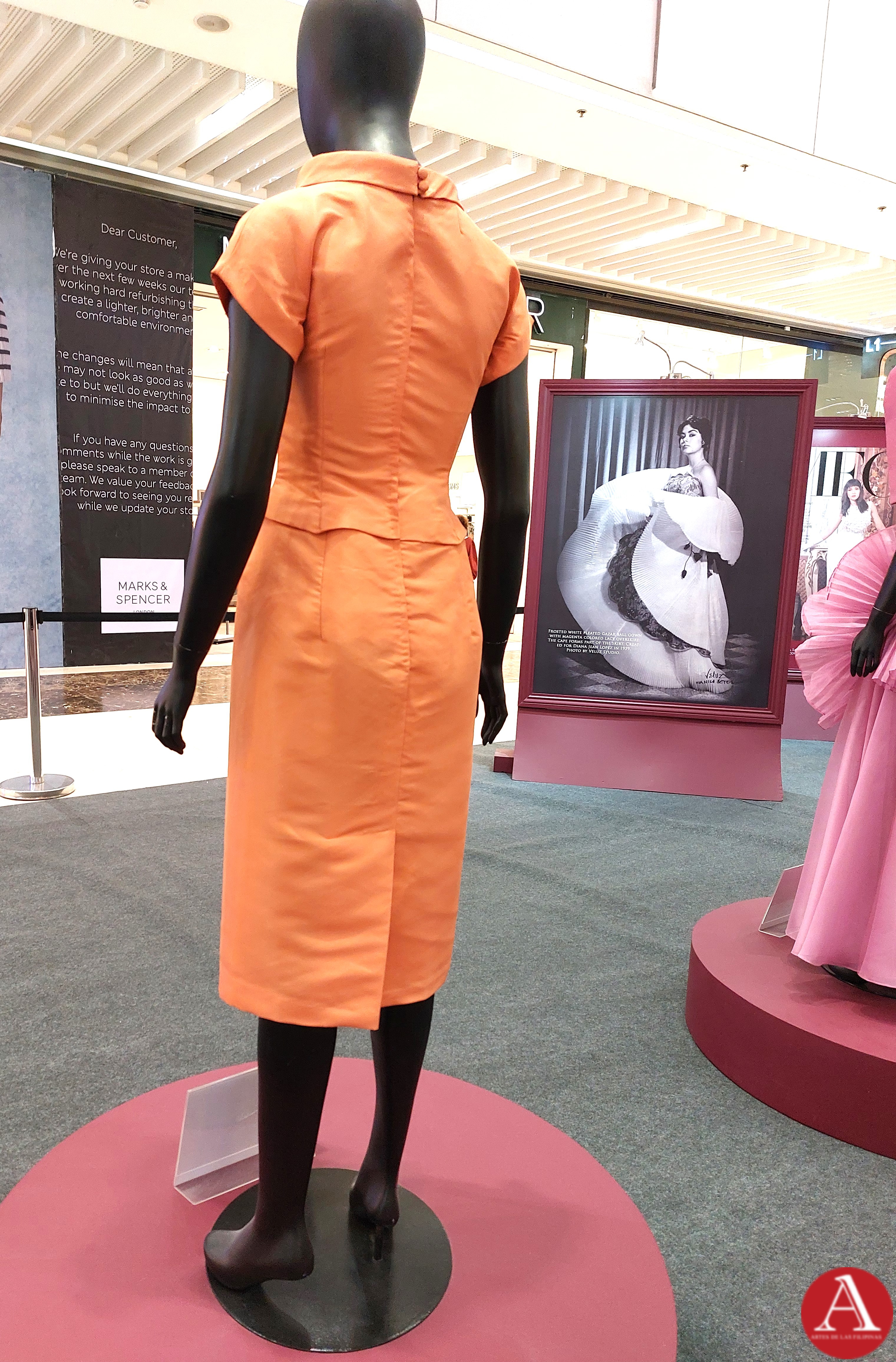 Reproduction of a dress created in the 1960s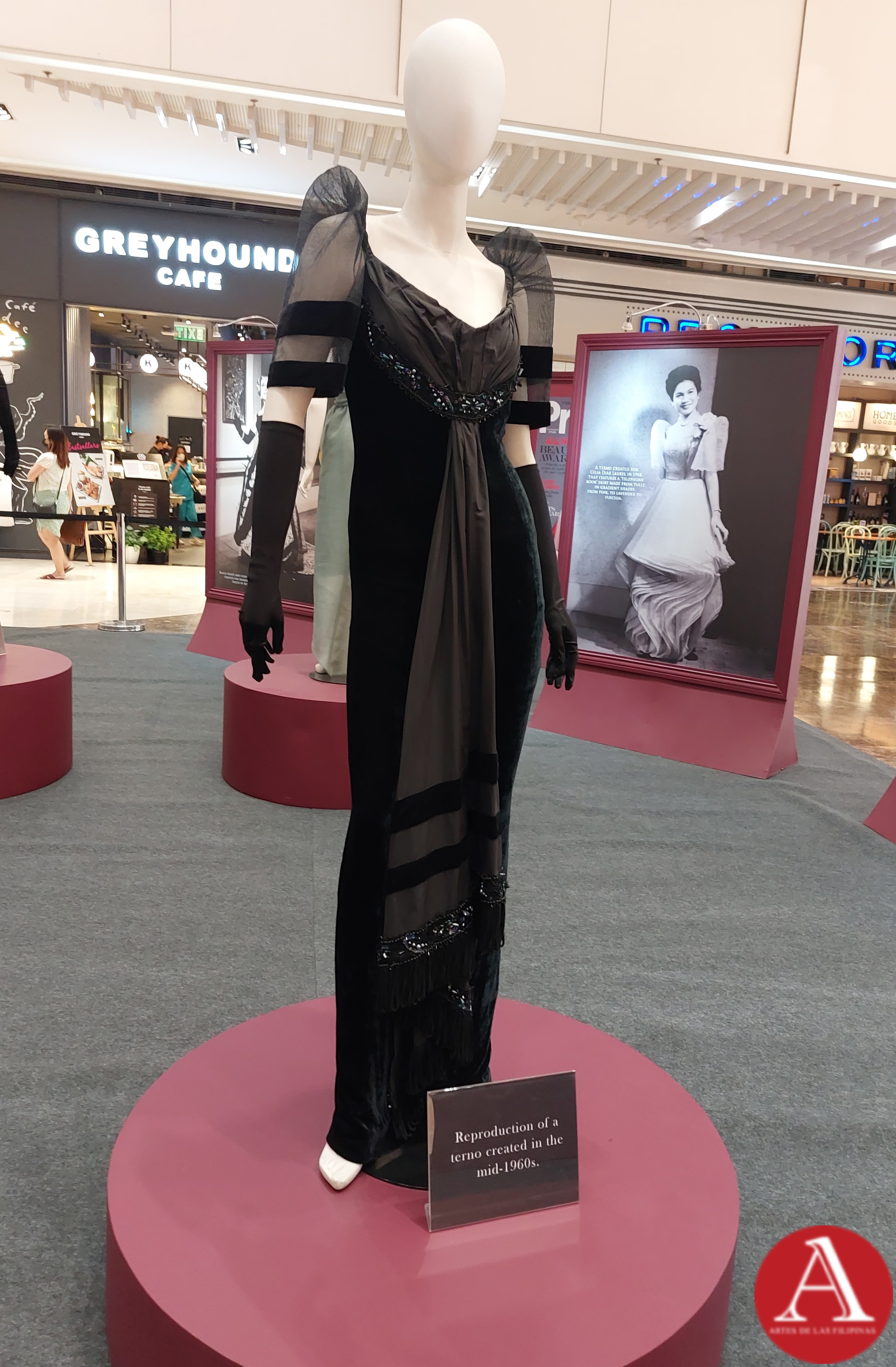 Reproduction of a terno created in the mid-1960s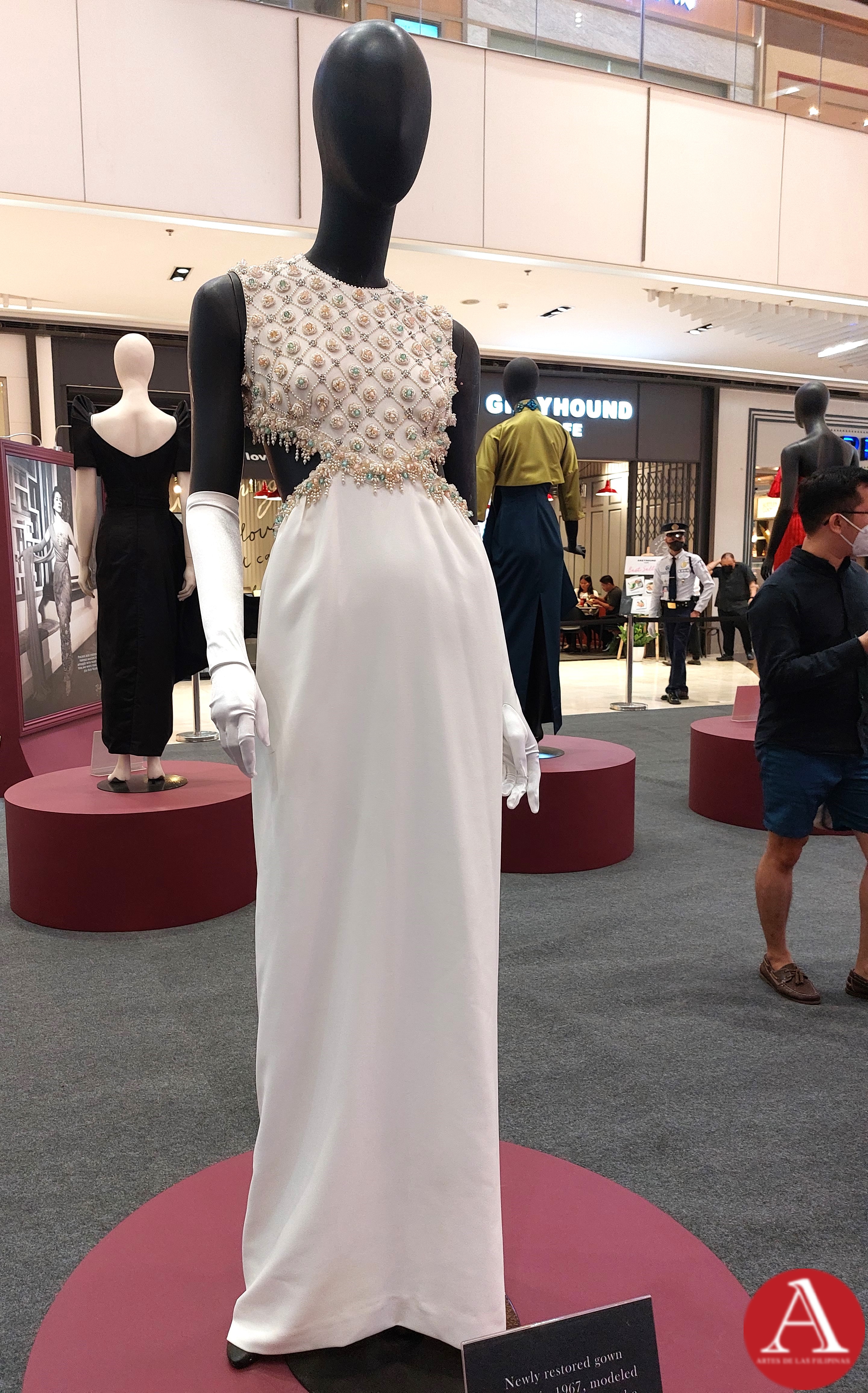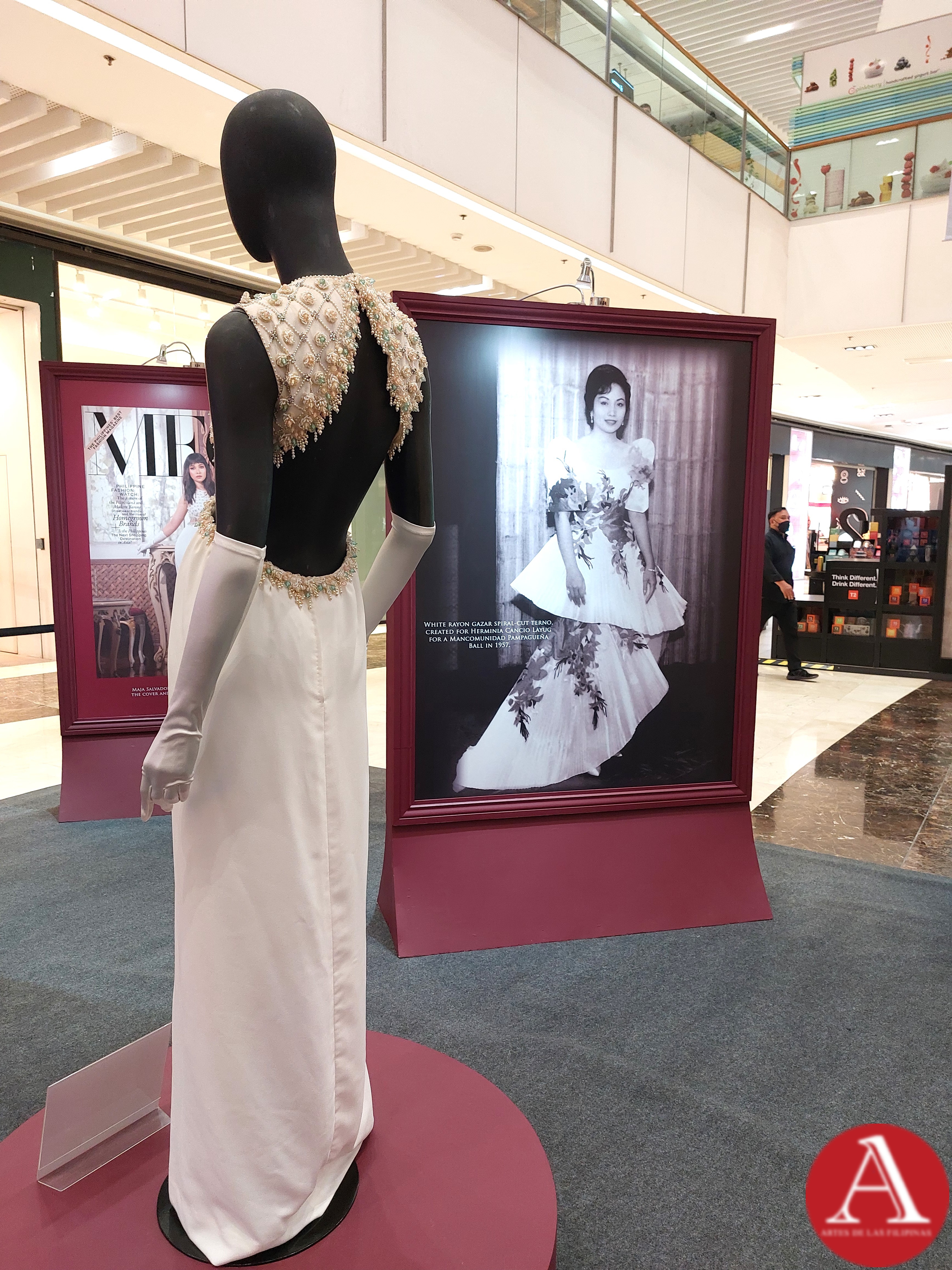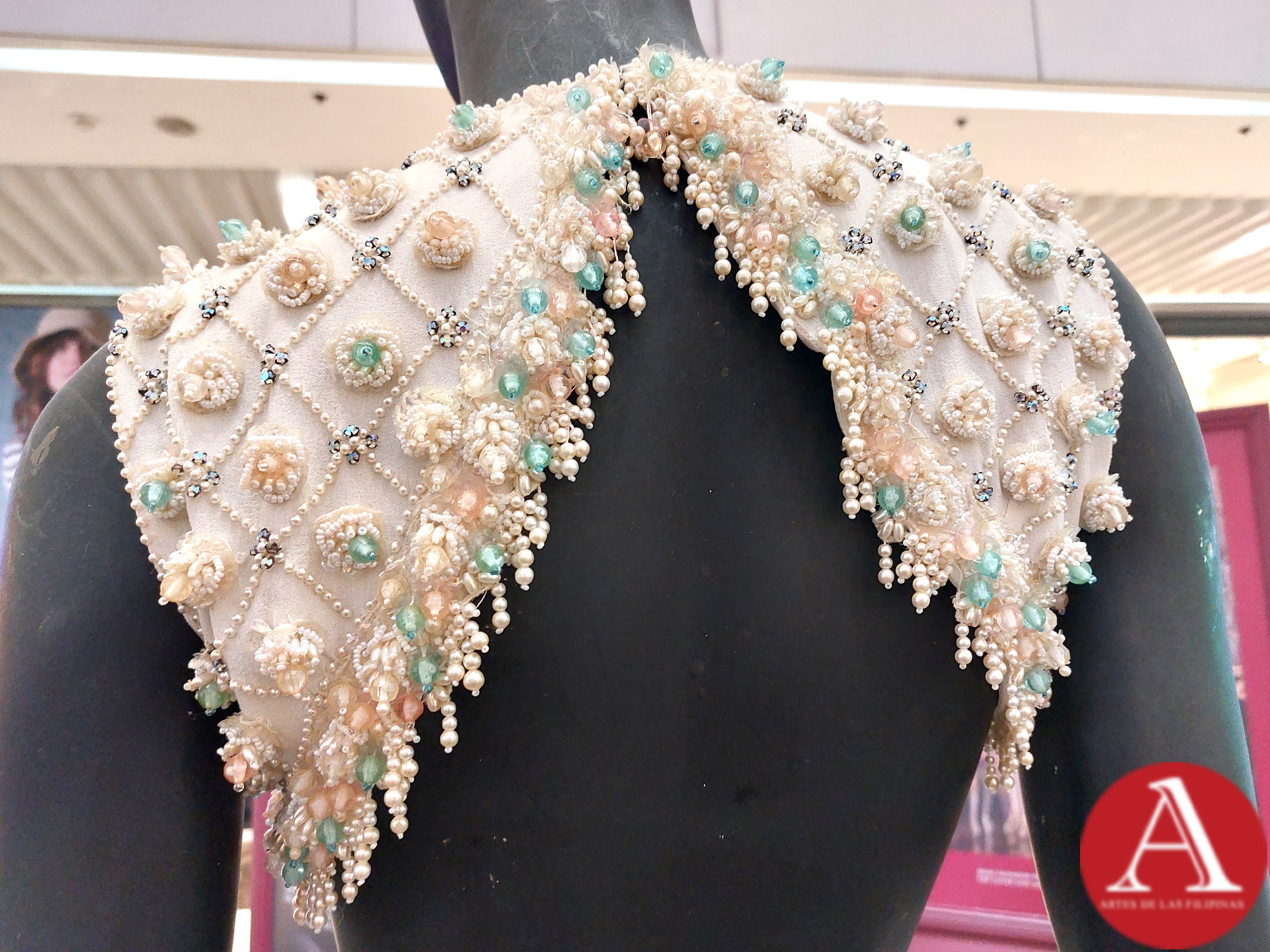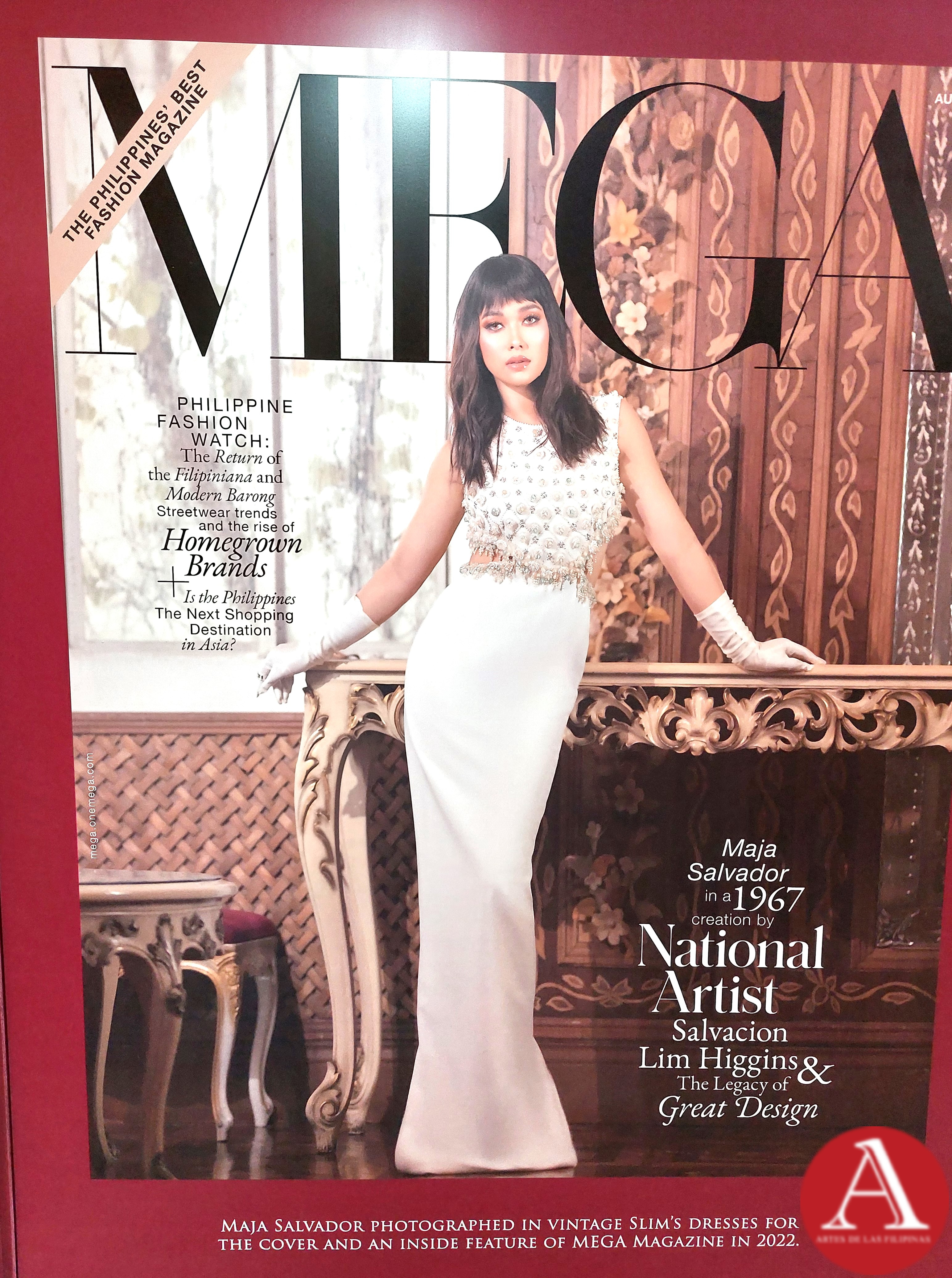 Newly restored gown created in 1967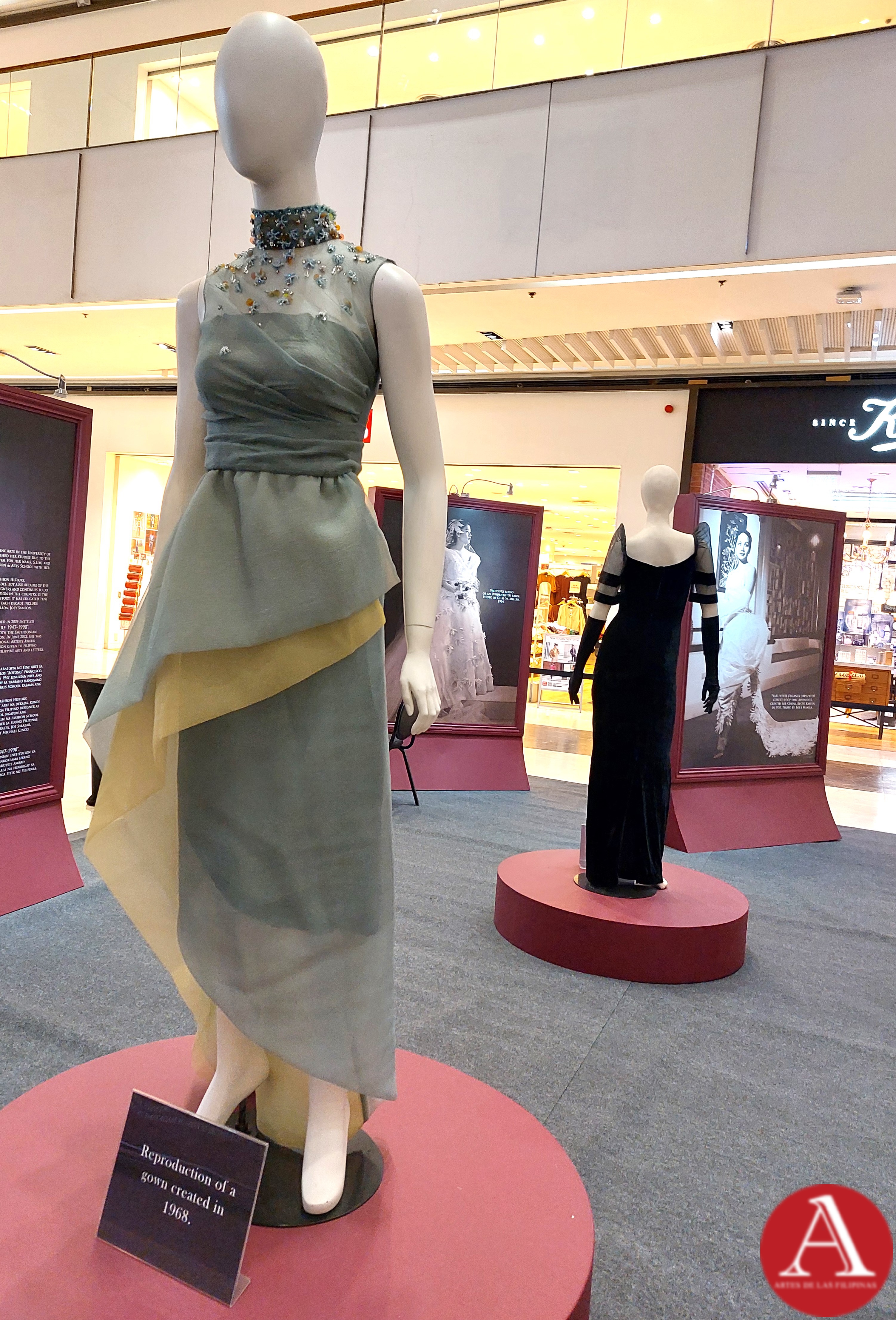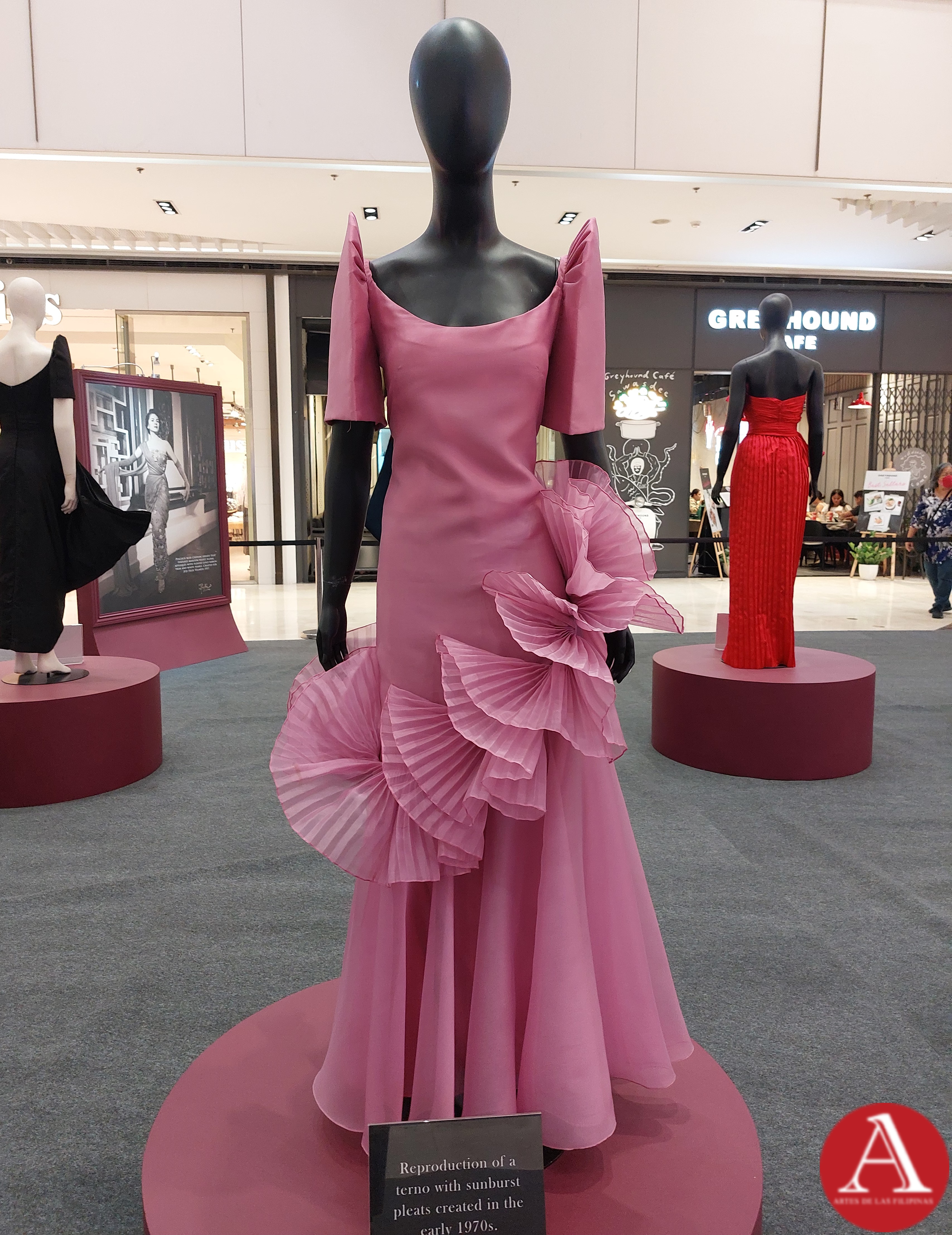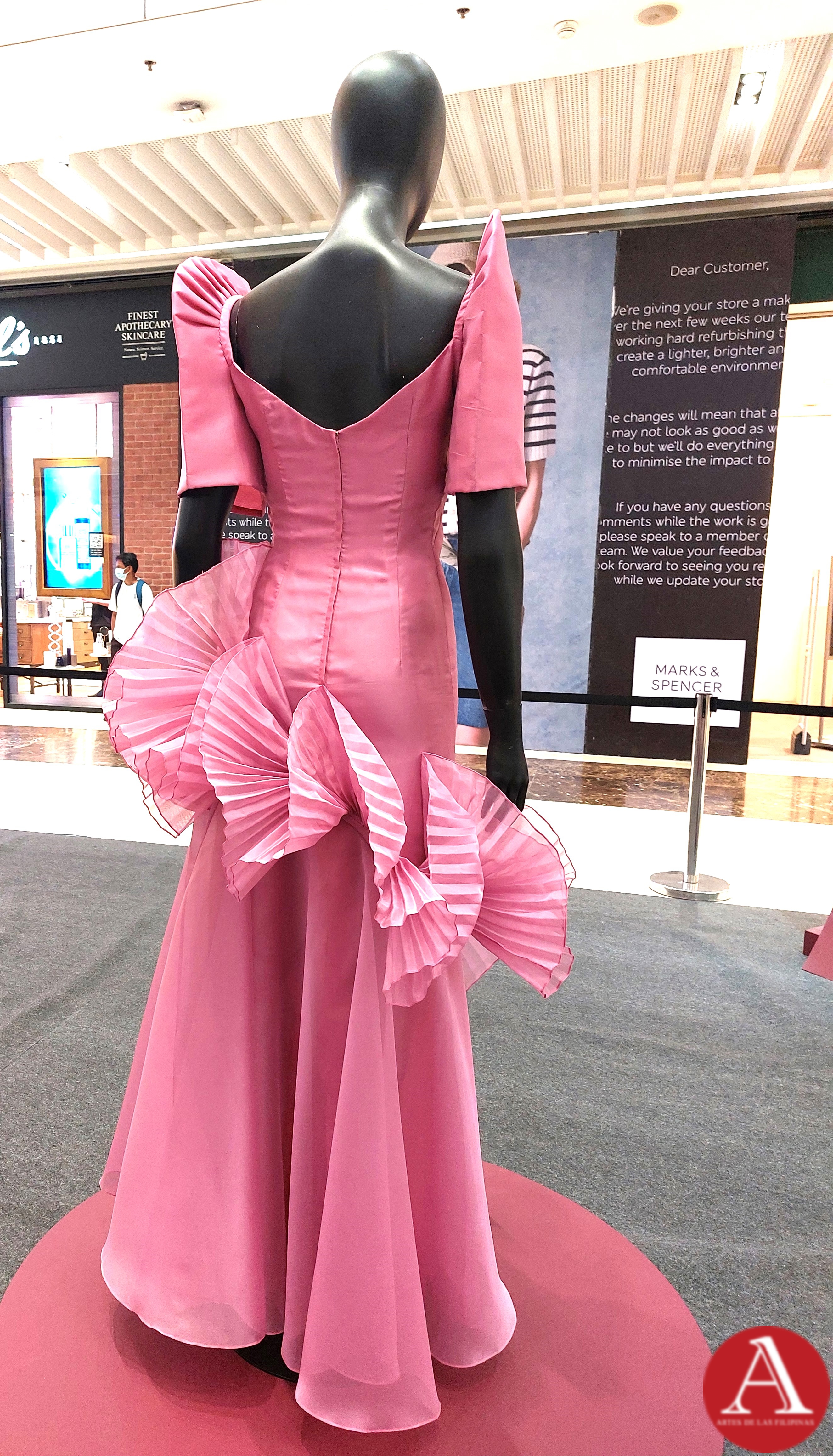 Reproduction of a terno with sunburst pleats created in the early-1970s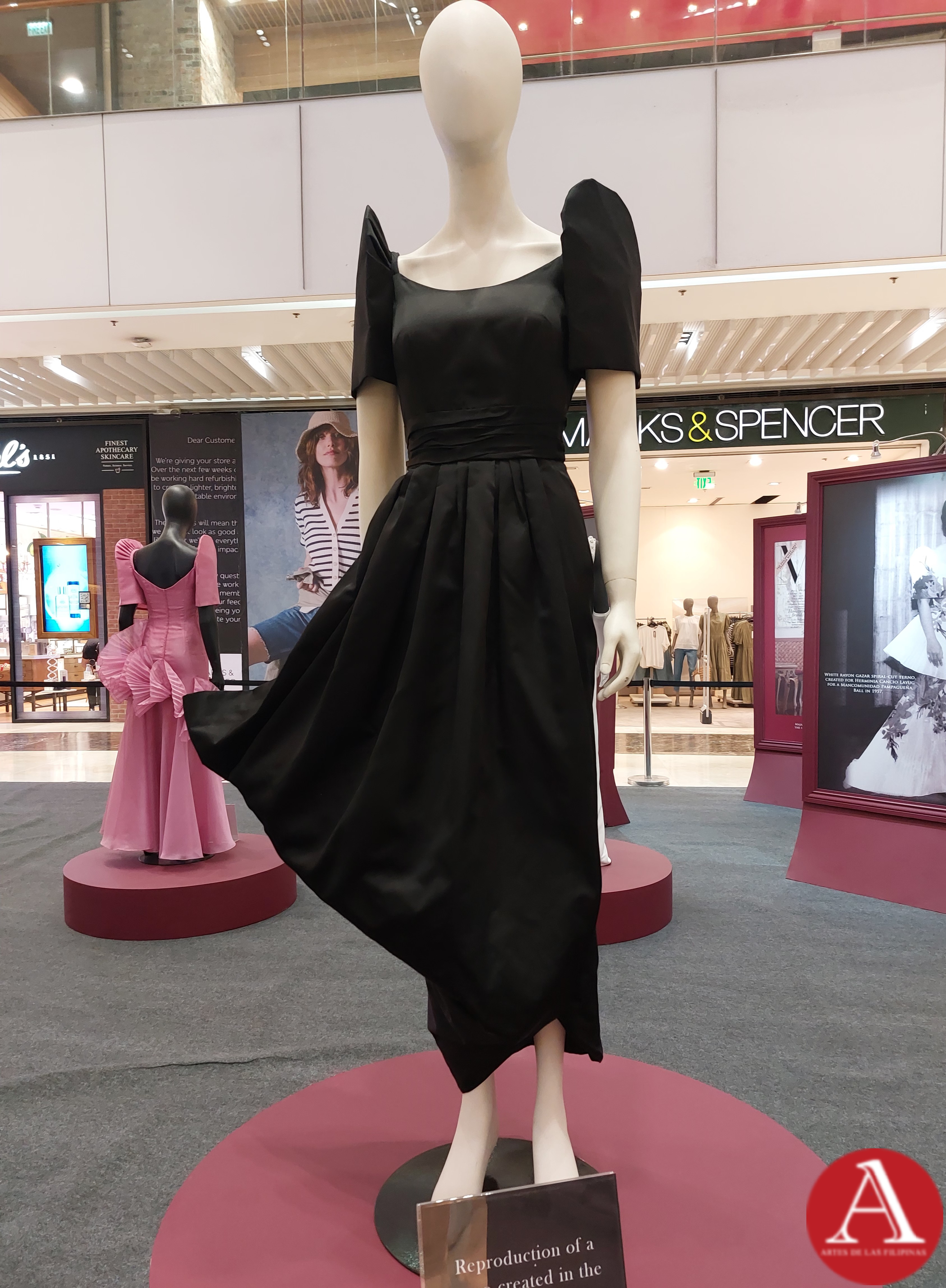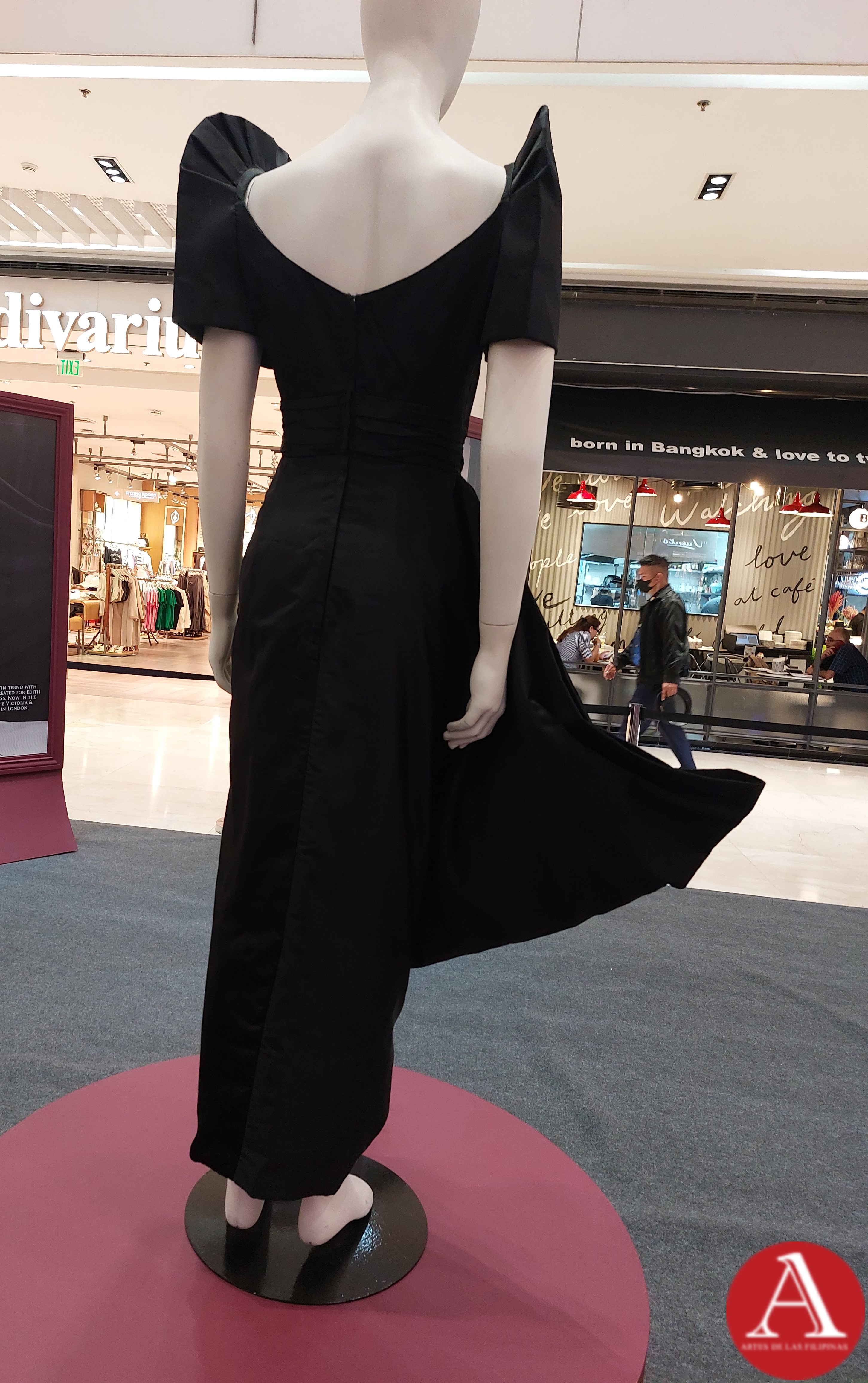 Reproduction of a terno created in the 1970s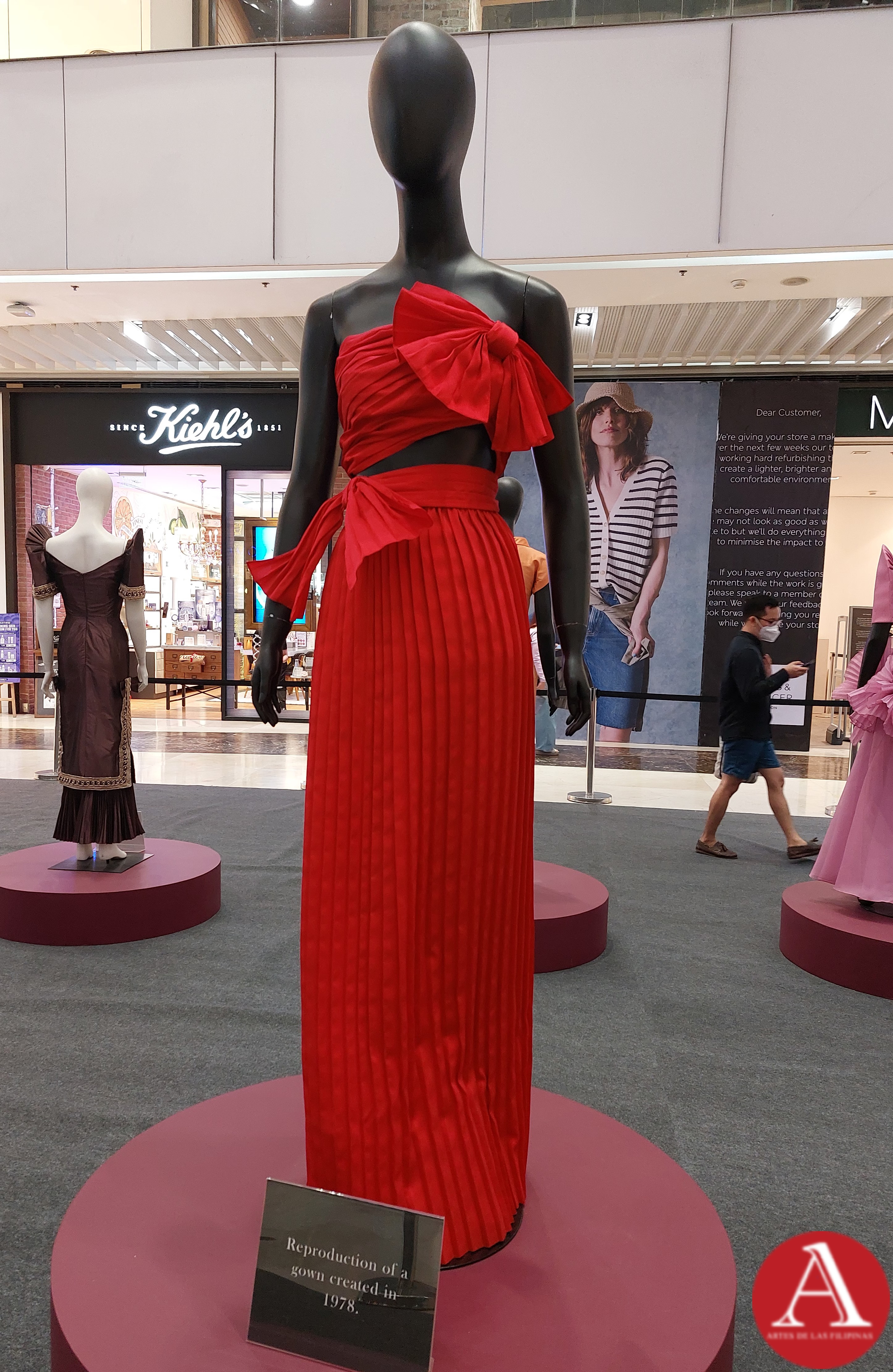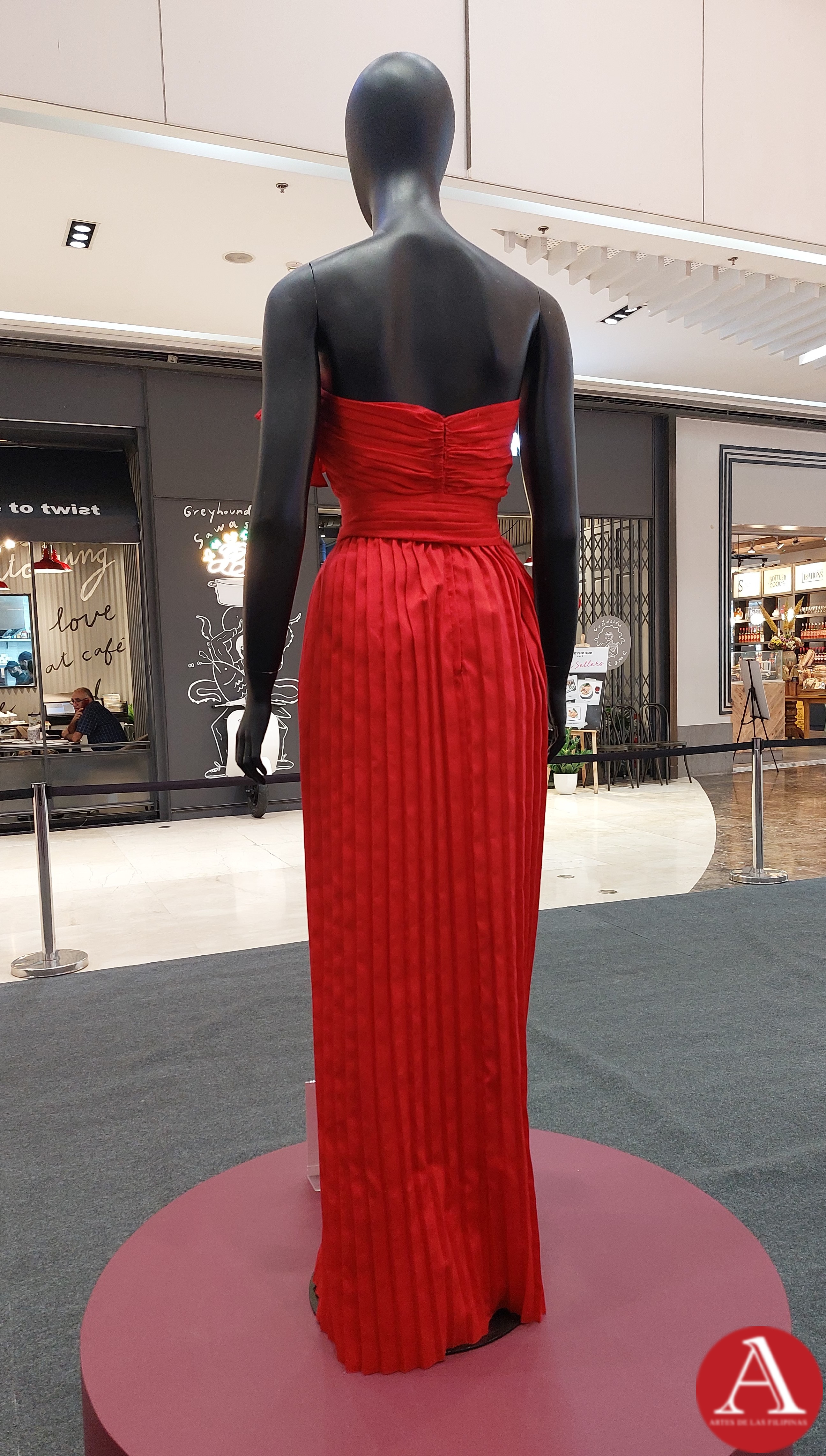 Reproduction of a gown created in 1978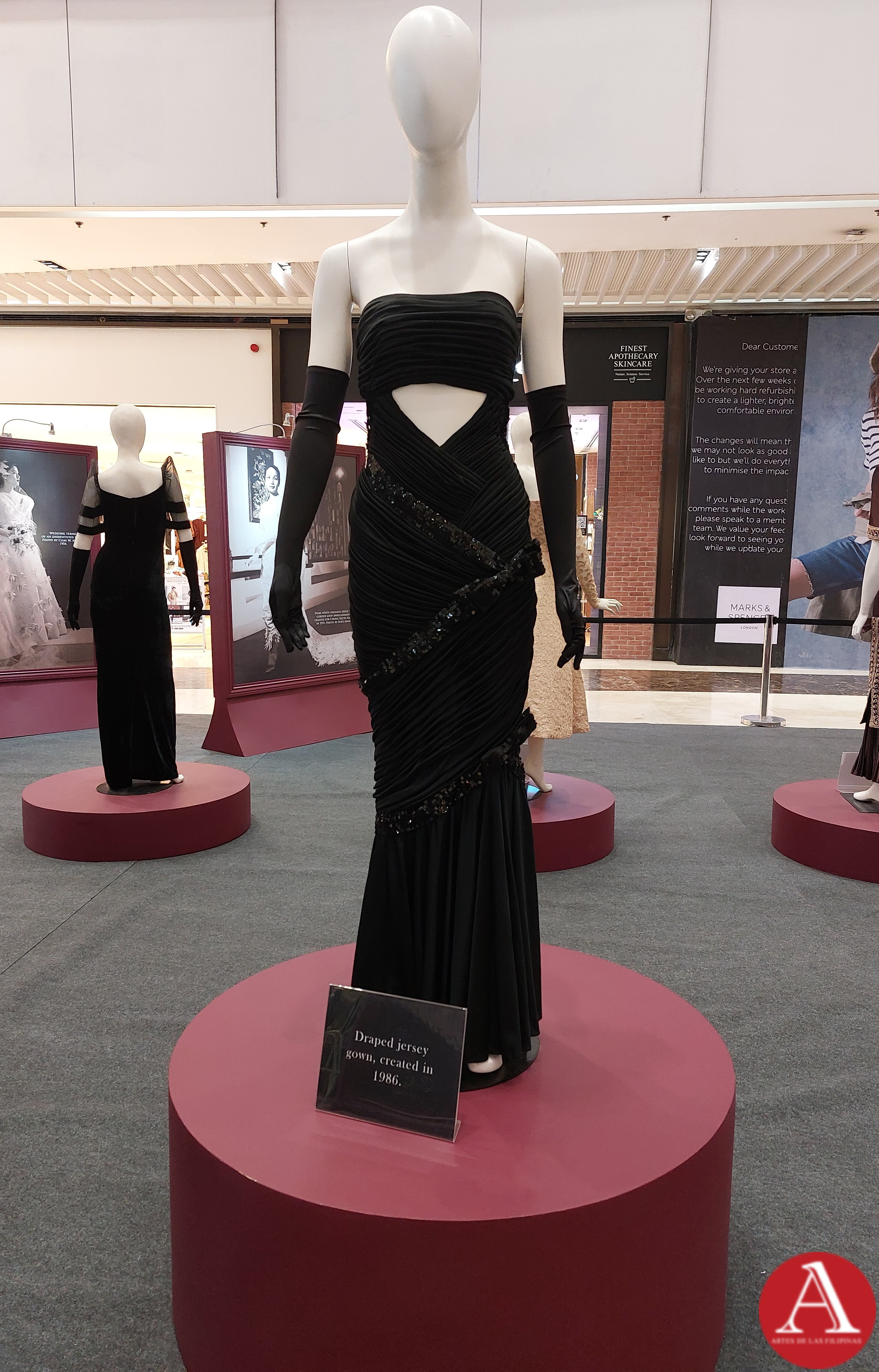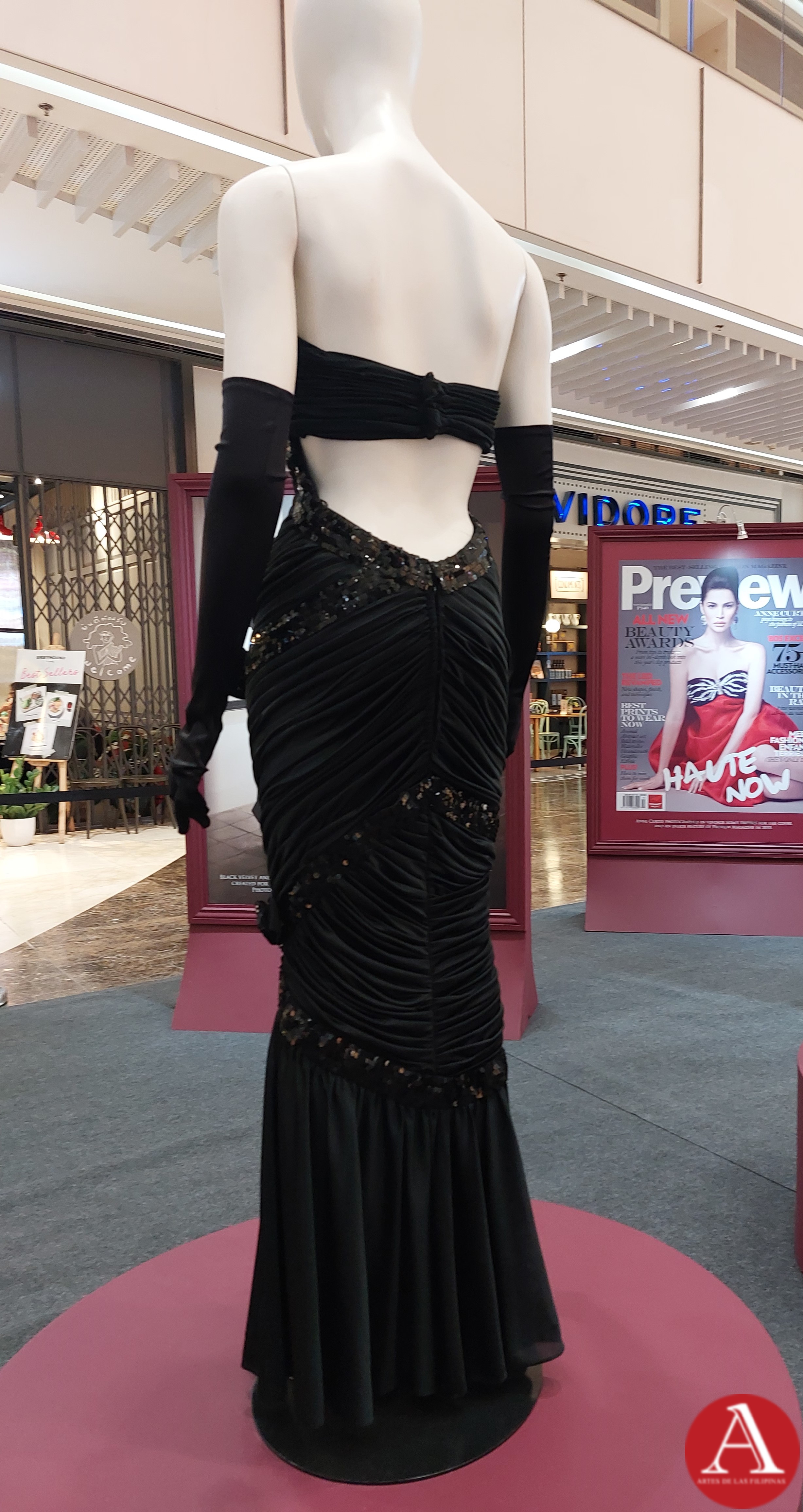 Draped jersey gown created in 1986