Purveyor of Knowledge and Emerging Publisher of Content and Visually Driven Books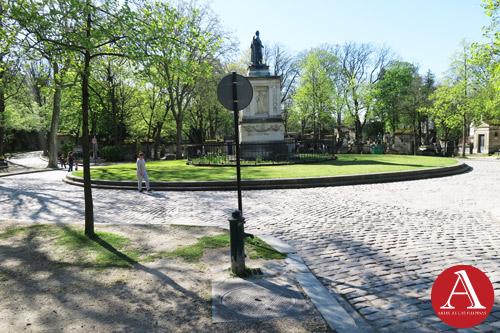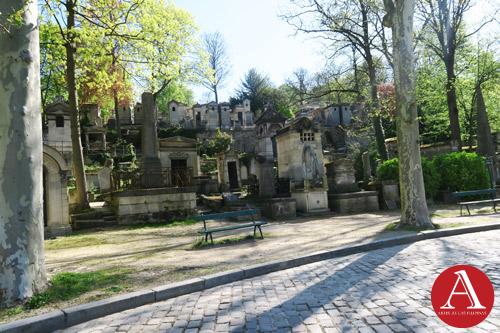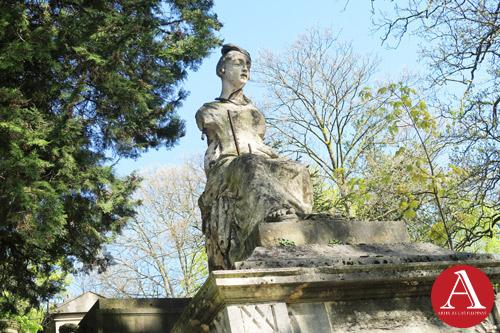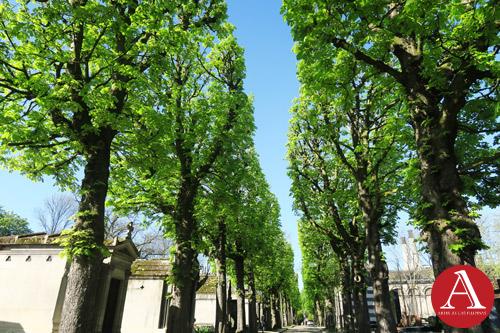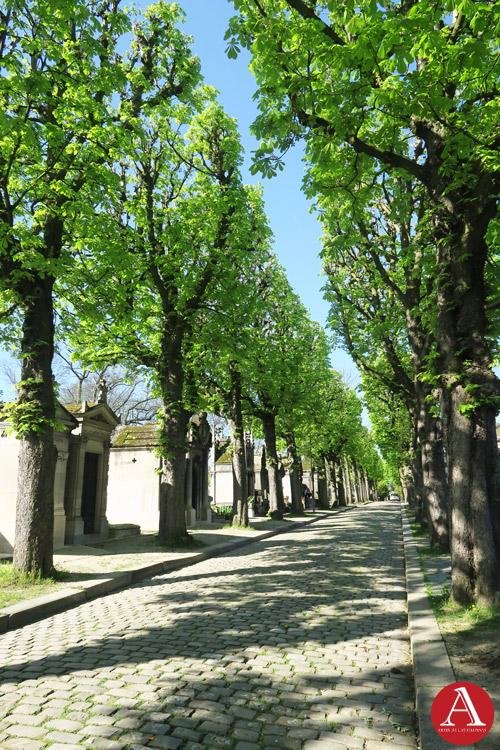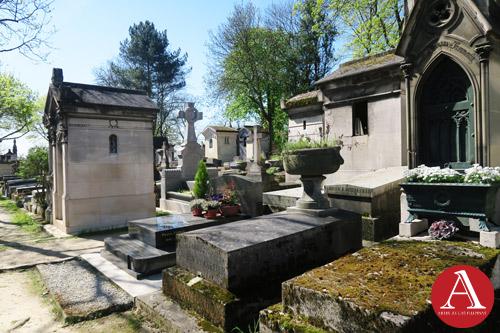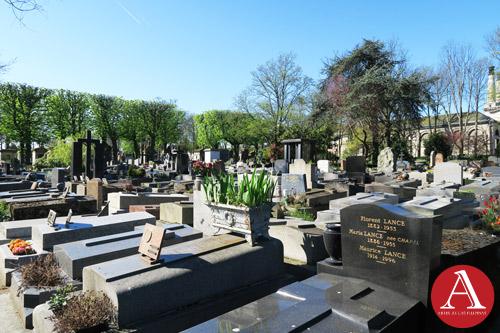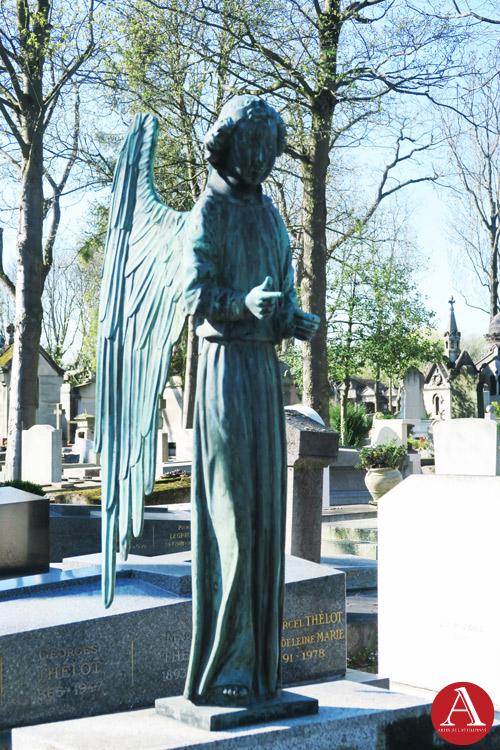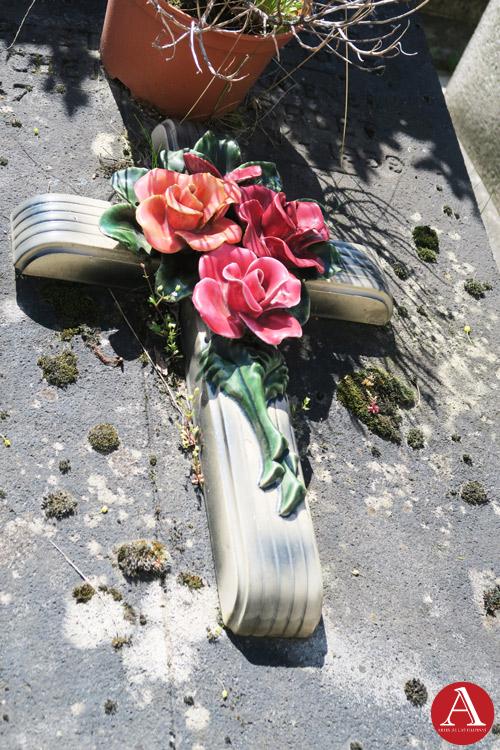 European Artists at the Pere Lachaise Cemetery, Paris, France
by: Christiane L. de la Paz

April-May 2018--The Pere Lachaise Cemetery in the 20th arrondissement in Paris, France was opened on May 21, 1804 and was named after Père François de la Chaise (1624-1709), the confessor of King Louis XIV who resided in the Jesuit building who stood on the site of the chapel. Because of its proximity from the city center, only thirteen graves were housed in the first year of its operation and so to attract clientele, a marketing strategy was devised by its then administrator to transfer the remains of Jean de la Fontaine, French poet in the 17th century and Molière, French playwright, actor and poet to give the cemetery a certain amount of prestige and importance. Today, the cemetery gained the name la cite des morts—the city of the dead-- as it has become a resting place of some of the influential writers, painters, musicians and politicians in history. The 110 acres site has a park-like ambience, rolling hills, hundreds of cascading trees, maze of cobblestone roads, dramatic statues in individual tombstones and burial chambers, elaborate names of avenues, sepulchers and tombs, thus, making it the world's most famous burial grounds. Pere Lachaise is considered the largest garden of Paris. Some European painters and sculptors are eternally sleeping in this peaceful garden cemetery.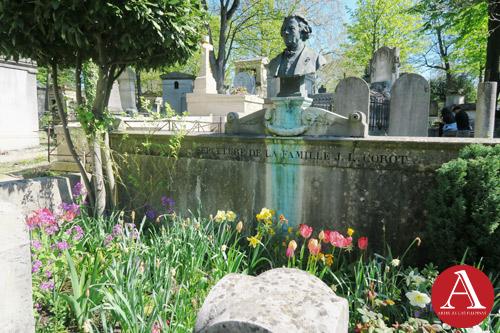 Jean Baptiste Camille Corot (1796-1875)

Born in Paris, France but spent most of his adult years in Rome, Italy. He trained under classical landscape painters Michallon and Bertin that many of his paintings can all too easily be confused with his. His travels to France (1827-1834) and Italy (1834 and 1843) were recorded in his drawings or pochades; muzzy treatment of landscapes and trees were rendered in soft, grey-green tones. He also absorbed the ideas of Courbet and Manet in his treatment of figures. According to accounts, Corot was a simple and generous man and extremely charitable as witness his support of Daumier in his blindness, Millet's widow and his benefactions during the Franco-Prussian War. His parents had a lucrative business in wig making and was never hard up on money. He died in Paris of a stomach disorder at the age of seventy-eight.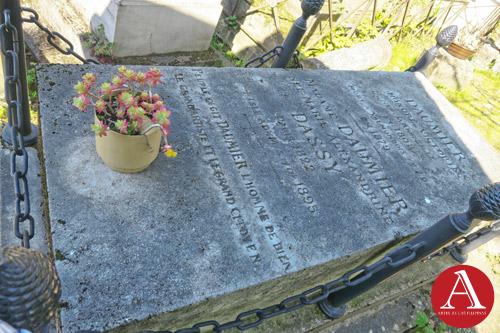 Honore Victorin Daumier (1808-1879)

Caricaturist, painter, printmaker and sculptor, Honore Daumier was born in Marseille, France in 1808. He was imprisoned in 1832 for representing King Louis Philippe as Gargantua in the journal, La Caricature. When he got out from prison in 1835, he joined Charivari and other journals where he produced some 4,000 lithographs, mostly of the aptest and bitterest social and political satire. His watercolors and drawings of everyday life and scenes of the Courts of Justice were untouched by any romantic feeling for picturesque poverty. He also made sculptures in painted clay. He became blind in his old age and was rescued by Corot.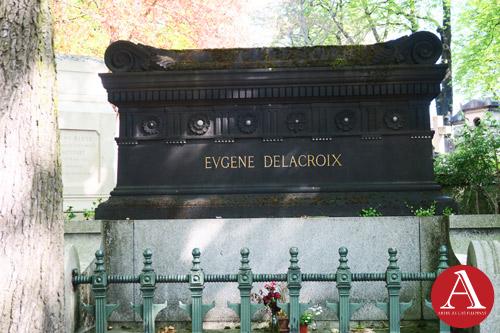 Eugene Delacroix (1798-1863)

Born in Charenton-Saint-Maurice in Île-de-France, near Paris.and died in Paris, France, Eugene Delacroix was a major painter of the Romantic Movement in France. He came to England in 1825 and was impressed by the charm of English color of landscape paintings done by John Constable. Combining his study of the techniques of Gros, Rubens and Veronese, he was criticized for his use of brilliant color, contemporary and exotic literary subjects as they reject the traditional ideals of French classicism. A whole new world was uncovered when he visited North Africa in 1832 that he began painting Arab and Jewish life, animals in combat, Greek wars, among several others. He closed a lot of commissioned works for large scale decorations at the Rouen Town Hall, the ceiling of the Salon d'Apollon in the Louvre Museum and the Hotel de Ville in Paris, France which was destroyed by fire in 1870. He caught a bad throat infection which got worse during the winter of 1862-1863. He wrote a memento and his will. Jenny Le Guillou, his trusted housekeeper, he left her enough to live on and ordered everything in his studio to be sold. He passed away on August 13, 1863.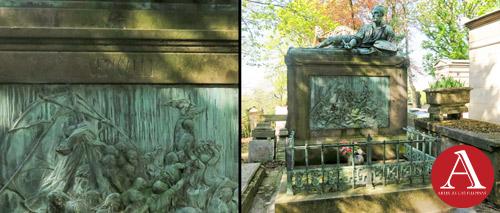 Jean-Louis André Theodore Gericault (1791-1824)

Born in Rouen, France to well-to do parents, Theodore Gericault, painter and lithographer, was one of the proponents of the Romantic movement. He was famous for his Raft of the Medusa painting that showed the wreck of a French frigate off the coast of Senegal in 1816, with over 150 soldiers on board. This particular work is now house at the Louvre Museum. Gericault was twenty-seven when he completed this work earning him accolades and respect from his well-researched painting. He visited Italy in 1816 and in 1820-1822 where he made a number of lithographs of horses and other racing subjects. He also painted ten movingly realistic portraits of inmates of the Paris asylum of the Salpetriere of which only five survive. He met a riding accident and developed a chronic tubercular infection. He passed away in 1824. His tomb at the cemetery depicts him in a reclining position, holding a brush in hand above his work, The Raft of Medusa.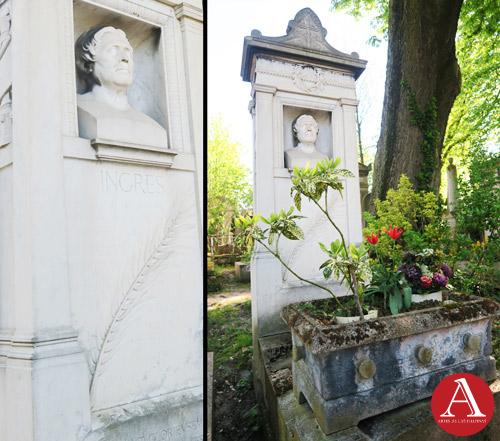 Jean Auguste Dominique Ingres (1780-1867)

Jean Auguste Dominique Ingres was born in Montauban, Tarn-et-Garonne, France in 1780. He first gained recognition when he won the Prix de Rome in 1801 with the Ambassadors of Agamemnon. His early works were portraits and pencil drawings of visitors to Rome. When he settled in Florence, Italy in 1820, he gained success with Vow of Louis XIII which was commissioned by the Montauban Cathedral. The work placed him in the front rank and established him as the official opponent of the ideas expressed by Delacroix. Aside from portraits, he also painted Oriental scenes with voluptuous nudes as he worshiped Raphael. When he moved back to Paris in 1841 for good, his style hardly changed and he continued to worship Raphael. He completed several significant works and continued to refine his classic odalisque paintings before his passing in 1867. Edgar Degas, Pablo Picasso and Henri Matisse acknowledged their debt to Ingres.

OTHER PAINTERS: Jacques David (1748-1825), Max Ernst (1891-1976), Amadeo Modigliani (1884-1920), Camille Pissaro (1830-1903) and Georges Seurat (1859-1891).

OTHER KNOWN PERSONALITIES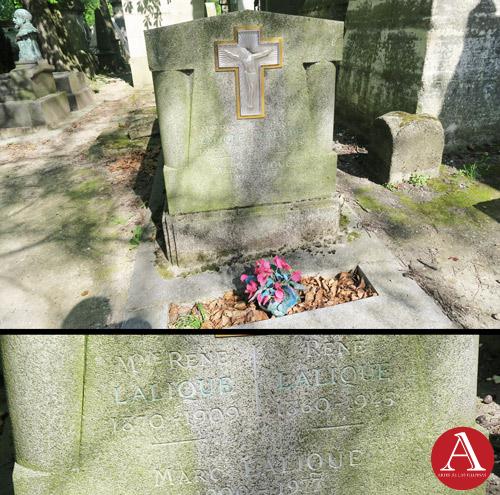 Rene Jules Lalique (1860-1945), French glass designer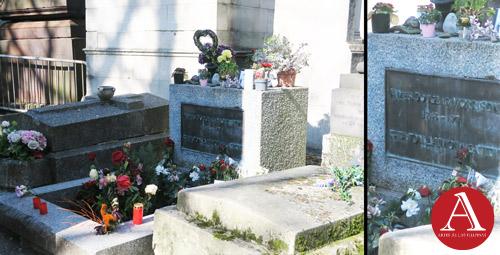 Jim Morrison (1943-1971), American songwriter and lead rock singer of the Doors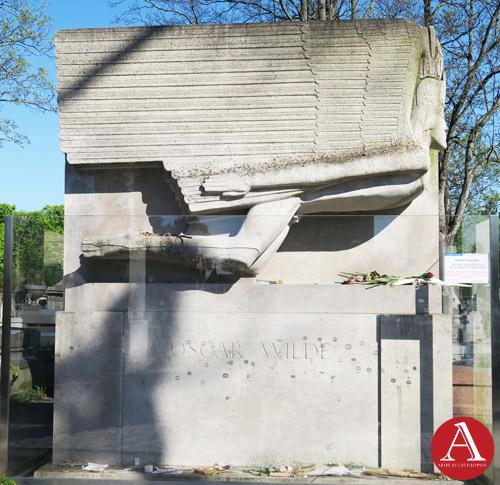 Oscar Wilde (1854-1900), Irish playwright and novelist

OTHER PERSONALITIES: Auguste Comte, Isidora Duncan,Yves Montand, Edith Piaf, James Rothschild, Victor Noir, Marcel Proust, etc.