Purveyor of Knowledge and Emerging Publisher of Content and Visually Driven Books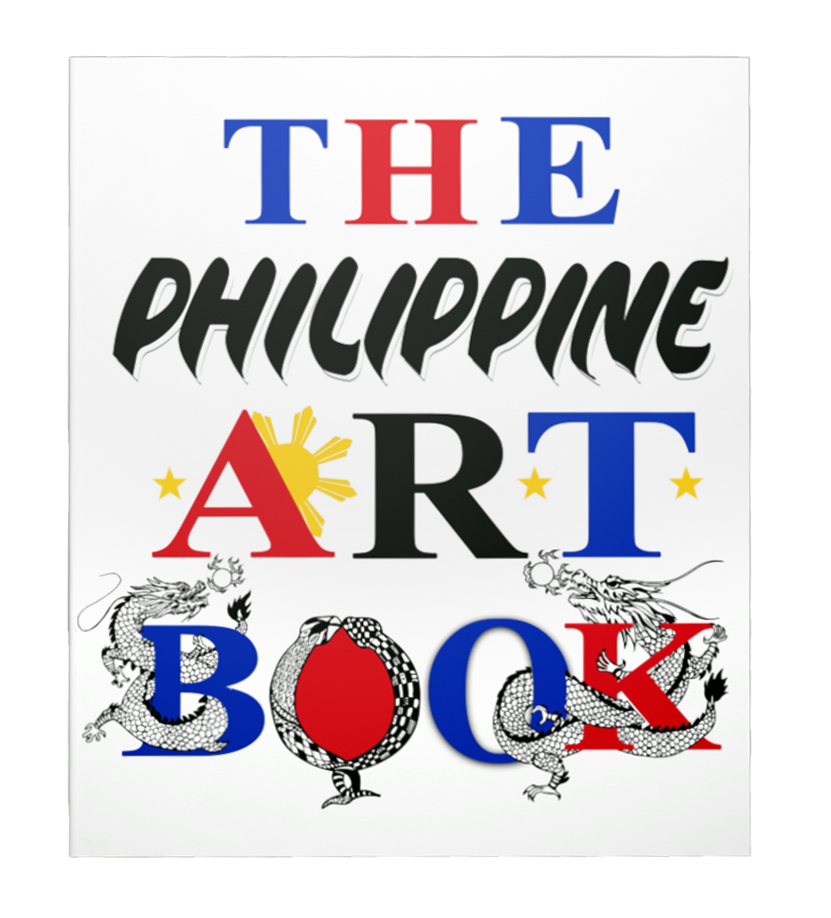 April 2022 -- Artes de las Filipinas welcomed the year 2022 with its latest publication, The Philippine Art Book, a two-volume sourcebook of Filipino artists. The data gathering for this book began in the year 2012 and was completed in 2020 to give time for artists' interviews. Scattered interviews and correspondence to artists' kins and exhaustive library research and available records were utilized in writing the entries of each artist.
The book has become an A-Z guide to more than a thousand artists and is a good resource for readers interested in the works and biographies of Filipino artists. Its distinguishing feature is that it covers the lives, works and artistic activities of acclaimed, lesser-known, obscure and contemporary Filipino artists who have contributed to the flowering of Philippine art history for the past nearly five centuries. It is also designed to add interest and understanding to the reader's visits to exhibitions and museums as well as aid the study of past and contemporary art. More importantly, the writing provides updates to reflect new scholarship, revised articles, bibliographies and corrections of past research to all classes of students and users for self-education or as a starting point for further investigation.
DISCLAIMER: No list of artists, biographical sketches and exhibition histories can be expected to be error-free. We take note of such errors that are discovered as we read from cover to cover. The Errata section contains some human and machine errors and omissions. We take full responsibility for such errors and stand corrected. We are most grateful for any errors that are brought to our attention.
This compendium contains the following artists:
A -- Pacita Abad, Ambie Abaňo, Leo Abaya, Simeon Abaya, Martino Abellana, Aldrino Abes, Buen Abrigo, Lanelle Abueva, Napoleon Abueva, Luis Ac-Ac, Bayani Ray Acala, Lino Acasio, Ronald Achacoso, Achacruz, Mike Adrao, Bart Aguas, Leo Aguilar, Jose Aguilos, Lee Aguinaldo, Leonard Aguinaldo, Ib'n Saud Ahmad, Ged Alangui, Ben Alano, Jecky Alano, Ray Albano, Gus Albor, Larry Alcala, Juan Alcazaren, Darby Alcoseba, Tony Alcoseba, Vidal Alcoseba Jr., Federico Alcuaz, Hermes Alegre, Agaton Alejo, Josefina Alejo, Jun Alfon, Wilfredo Alicdan, Yasmin Almonte, Joel Alonday, Nune Alvarado, Emilio Alvero, Lester Amacio, Aman, Ricky Ambagan, Felix Amoncio, Adrian Amorsolo, Arthur Amorsolo, Cesar Amorsolo, Don Amorsolo, Fernando Amorsolo, Fernando Amorsolo Jr., Juan Antonio Amorsolo, Pablo Amorsolo, Pedro Amorsolo, Rafael Amorsolo, Sylvia Amorsolo-Lazo, Poklong Anading, Isidro Ancheta Jovito Andres, Ang Kiukok, John Paul Antido, Toribio Antillon, Angelito Antonio, Marcel Antonio, Atoy Apostadero, Alfredo Aquilizan, Jun Aquino, Amy Aragon, Nick Aranda, Fidel Araneta, Jerry Araos, Agnes Arellano, Dodong Arellano, Juan Arellano, Raul Arellano, Lyd Arguilla, Richard Arimado, Cezar Arro, Ral Arrogante, Juan Arzeo, Ysidro Arzeo, Dennis Ascalon, Hilarion Asuncion, Jose Maria Asuncion, Justiniano Asuncion, Mariano Asuncion, Dennis Atienza, Rey Aurelio, Antonio Austria, Jojo Austria, Tam Austria, Ivi Avellana, Virgilio Aviado, Canuto Avila, Jess Ayco, Geronimo Ayon Jr.

B -- Nilo Badajos, Nicolas Bagay, Philipp Badon, Aris Bagtas, Jose Yap Baguio, Lito Balagtas, Roberto Balajadia, Max Balatbat, Janet Balbarona, Angelo Baldemor, Mailah Baldemor, Manuel Baldemor, Allan Balisi, Romeo Ballada, Renz Baluyot, Karina Baluyut, Tony Bandalan, Argie Bandoy, Banz B ańez, Otep Bańez, Lito Barcelona, Renato Barja Jr., Gabby Barredo, Andres Barrioquinto, Heber Bartolome, Eros Basilio, Jimmy Bates, Glenn Bautista, Norma Belleza, BenCab, Oscar Benedicto, Jonathan Benitez, Jovan Benito, Art Bermido, Constancio Bernardo, Tomas Bernardo, Robert Besana, Pablo Biglang-awa Jr., Ugu Bigyan, Jeho Bitancor, Rosario Bitanga, Reiland Blancaflor, Gerrico Blanco, Glenn Blanco, Jan Blanco, Jose Blanco, Joy Blanco, Loring Blanco, Michael Blanco, Noel Blanco, Peter Paul Blanco, Plet Bolipata, Remy Boquiren, Elmer Borlongan, Lawrence Borsoto, Santi Bose, Alfred Buenaventura, Cesar Buenaventura, Teodoro Buenaventura, Jinggoy Buensuceso, Noel Bueza
C -- Ruel Caasi, Benjie Cabangis, Zean Cbangis, Granada Cabezudo, Annie Cabigting, Jef Cablog, Badong Cabrera, Angerl Cacnio, Ferdie Cacnio, Micharel Cacnio, Inday Cadapan, Cee Cadid, Anastacio Caedo, Glenn Cagandahan, Henri Cainglet, Imelda Cajipe Endaya, Froilan Calayag, Lexygius Calip, Frank Callaghan, Bjorn Calleja, Antonio Calma, Carlo Calma, Buen Calubayan, Demosthenes Campos, Nell Campos, Frank Cańa, Pablo Capati, Lito Carating, Ronald Caringal, Carlitos, Carlomagno, Romy Carlos, Alfredo Carmelo, Mia Casal, Dominador Castańeda, Dante Castillo, Norris Castillo, Ed Castrillo, Ronald Castrillo, JD Castro, Jonathan Castro, Luis Castro, Noel Catacutan, Fernando Catague, Jake Catah, Carlos Cea, Alejandro Celis, Domingo Celis, Mardonio Cempron, Roberto Chabet, Buddy Ching, Jonathan Ching, Mariano Ching, Seb Chua, William Chua, Charlie Co, Lena Cobangbang, Joey Cobcobo, Francisco Coching, Evelyn Collantes, Ernest Concepcion, Florencio Concepcion, Rey Concepcion, Iya Consorio, Rey Contreras, Tala Isla Contreras, Buds Convocar, Daniel Coquilla, Louie Cordero, Jenny Cortes, Pete Cortes, Jayson Cortez, Edwin Coscolluela, Allan Cosio, Bonifacio Crsitobal, Joel Cristobal, Andres Cristobal Cruz, Abe Cruz, Cesar Cruz, Cris Cruz, Jigger Cruz, Leonardo Cruz, Marina Cruz, Mideo Cruz, Andi Cubi, Noel Soler Cuizon, Melvin Culaba, Popoy Cusi, Gabriel Custodio, Rene Cuvos
D -- Olivia d'Aboville, Virgilio Daclan, Jeff Dahilan, Aba Dalena, Danny Dalena, June Dalisay, Don Dalmacio, Gaston Damag, Ginny Dandan, Edrick Daniel, Araceli Dans, Jose Dans, Thomas Daquioag, Joe Datuin, Angelito David, Jose David, Anselmo Day-ag, Mario Dayo, Igan D'Bayan, Papo de Asis, Dionisio de Castro, Joey de Castro, Leslie de Chavez, Kabunyan de Guia, Kawayan de Guia, Jaime de Guzman, Fabian de la Rosa, Ibarra de la Rosa, Anna de Leon, Pardo de Leon, RM de Leon, Celso de los Reyes, Juan de los Santos, Roland de los Santos, Gine de Loyola, Racquel de Loyola, Gemo de Luna, Charles de Nava, Gig de Pio, Simkin de Pio, Vincent de Pio, Mario de Rivera, Vicente de San Miguel, Edward Defensor, Rafael del Casal, Anton del Castillo, Farley del Rosario, Bembol dela Cruz, Daniel dela Cruz, Demetrio dela Cruz, Rolly dela Cruz, Camille dela Rosa, Fil Delacruz, Janos Delacruz, Jay-R Delleva, Jomar Delluba, Antipas Delotavo Jr., Robert Deniega, Ranelle Dial, Duddley Diaz, Isabel Diaz, JR Diaz, Ramon Diaz, Demetrio Diego, Dennis Diego, Randalf Dilla, Zosimo Dimaano, Paul Dimalanta, Abi Dionisio, Jeff Dizon, Vicente Dizon, Ferdinand Doctolero, Edgar Doctor, Neil Doloricon, Damian Domingo, Francisco Domingo, Ditas Dominguez, Ramon Doplon, Rico Doronio, Norman Dreo, Rock Drilon, Bong Ducat, Gerri Dueñas, Teresita Duldulao, Fil Dumalo, Antonio Dumlao, Christina Dy
E -- Victorio Edades, Francisco Ello, Restituto Emboscado, Dante Enage, Parker Encisa, Francesca Enriquez, Rafael Enriquez, Romeo Enriquez, ErGo, Paul Escobañas, Fernando Escora, Kiko Escora, Jun Espirito, Ovidio Epirito III, Alfred Esquillo, Ramon Estrella, Federico Eastrada, Henri Eteve, Isaac Eustaquio, Patty Eustaquio, Islaw Evangelista
F -- Sandra Fabie-Gfeller, Brenda Fajardo, Noell Farol EL, Fatima, Roman Faustino, Roberto Feleo, Anna Fer, Anthony Fermin, Dex Fernandez, Egai Fernandez, Honrado Fernandez, Lorna Fernandez, Susan Fetalvero-Roces, Oscar Figuracion, Rey Filipinia, Virginia Flor-Agbayani, Jo Florendo, Juan Flores, Karen Flores, Simon Flores, Raymundo Francia, Ben Francisco, Botong Francisco, Totong Francisco, Vicente Francisco, Isagani Fuentes,
G -- Caloy Gabuco, Carlo Gabuco, Dina Gadia, Ely Gajo, Fred Galan, Mars Galang, Jonathan Galicano, Romulo Galicano, Miguel Galvez, Lyra Garcellano, Antonio Garcia, Antonio Garcia, Danny Garcia, Eulogio Garcia, Lynden Garcia, Mark Andy Garcia, Nona Garcia, Regino Garcia, Wenceslao Garcia, Alee Garibay, Manny Garibay, Ramon Gaston, Ramona Gaston, Liberato Gatchalian, William Gaudinez, Pro Gelladuga, Ofelia Galvezon-Tequi, Sarah Geneblazo, Joe Geraldo, Carlo Gernale, Federico Gonzalez, Felix Gonzalez, Lex Gonzalez, Rick Gonzalez, Rudigon Gonzalez, Rudolf Gonzalez, Paco Gorospe, Waling Waling Gorospe, Agustin Goy, Roger Guarico, Jaime Gubaton, Lorenzo Guerrero, Romeo Gutierrez
H -- Allain Hablo, Guerrero Habulan, Renato Habulan, Lamberto Hechanova Jr., Elaine Herbosa, Mia Herbosa, Hermisanto, Cesar Hernandez, Jose Hernandez, Joaquin Maria Herrer, Fitz Herrera, Mike Herrera, Rody Herrera, Toribio Herrera, Amado Hidalgo, Boy Hidalgo, Paul Hilario, Riel Hilario, Sid Hildawa, Dante Hipolito, Jose Hombrebueno, Martin Honasan
I -- Jose Ibay, German Icarangal, Venancio Igarta, Joven Ignacio, Troy Ignacio, Dominador Ilio, Abdulmari Imao, Juan Sajid Imao, Toym Imao, Jun Impas, Ben Infante, Lydia Ingle, Raul Isidro, Ricky Isidro
J -- JC Jacinto, Jay Jamoralin, Joselito Jandayan, Dei Jardiniano, Eugene Jarque, Geraldine Javier, Jon Jaylo, Dondon Jeresano, Alvaro Jimenez, Pete Jimenez, Bree Jonson, Jonathan Joven, Jose Joya, Salvador Juban, Amihan Jumalon, Julian Jumalon, Winner Jumalon, Jana Jumalon- Alano, Junyee, Mark Justiniani
K -- Antonio Ko Jr., Jimmy Kwong,
L -- Severino Lacambra, Elvira Lagdameo-Royeca, Max Lalata, Prudencio Lamarroza, Robert Langenegger, Ed Lantin, Aileen Lanuza,Lao Lianben, Lilia Lao, Vic Larosa, Rico Lascano, Elias Laxa, Erwin Leaño, Tony Leaño, Nikulas Lebajo, Raul Lebajo, Iliana Lee, Romeo Lee...
* The forthcoming Volume II contains the rest of the artists in L to Z. It will also devote pages on the necessary errata in Volume I, if any, to prioritize and correct the error. Here are our Errata Guidelines.