Purveyor of Knowledge and Emerging Publisher of Content and Visually Driven Books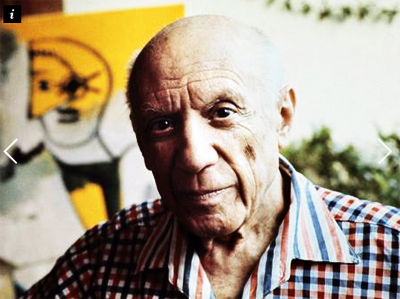 Looted by the Nazis, found in a squalid apartment: €1bn cache of 'degenerate art'
by: Tony Paterson

November 2013-- A cache of "lost" paintings looted by the Nazis before the Second World War containing some 1,500 works by world-renowned artists including Picasso, Matisse, Chagall and Klee and valued at an estimated €1bn has been found, according to German media reports.

Bavarian customs police discovered the sensational haul in the home of Cornelius Gurlitt, the 80-year-old son of well-known pre-war art dealer Hildebrand Gurlitt. The younger Gurlitt had hoarded the paintings in his Munich apartment for over half a century, according to Germany's Focus magazine.

The apartment in which the paintings were found was said to have been an abandoned mess, full plates with the remains of rotting meals on them, food packaging, and old tins of canned food. It said that in some cases Picasso works were wedged between cans. According to Focus, authorities had in fact seized the works in 2011 but their existence had not been revealed until now. The paintings were said to have been placed in storage in a customs depot outside Munich while attempts were made to trace their original owners.


"The paintings were categorised as 'degenerate art' by the Nazis, who either confiscated them or stole them from Jewish art collectors," the magazine said. "The customs raid to retrieve them was a clandestine operation and kept secret by the authorities."

The cache was said to contain works by dozens of 20th-century European masters including Pablo Picasso, Henri Matisse, Marc Chagall, Emil Nolde, Franz Marc, Max Beckmann, Paul Klee, Oskar Kokoschka, Ernst Ludwig Kirchner and Max Liebermann. At least 300 of the paintings were said to be so-called "degenerate art works" that were thought to have been lost.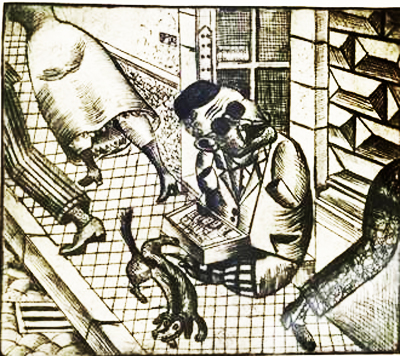 One of the stolen works was reported to be a Matisse painting previously owned by the Paris art collector Paul Rosenberg. His granddaughter, Anne Sinclair, the French TV journalist and ex-wife of the disgraced former head of the International Monetary Fund Dominique Strauss Kahn, has campaigned for years for the return of looted Nazi art. The Munich art dealer Hildebrand Gurlitt was said to have bought the paintings at what would have been knock-down prices after the Nazis came to power in 1933. Gurlitt's son, Cornelius Gurlitt, subsequently kept the works in his home.

Focus said Gurlitt was apprehended by German customs police carrying out currency controls while he was travelling by train from Switzerland to Munich in September 2010. The customs men grew suspicious and in February 2011 searched his home, where they discovered the paintings.

The magazine said state prosecutors were investigating Gurlitt for tax evasion, and that he was suspected of having sold some of the art works to live off the proceeds. After the raid he is believed to have sold off at least one further painting – a work by Max Beckmann – for €864,000 at the Lempertz auction house in Cologne.

Meike Hoffmann, an art historian, has been trying to establish who the works belonged to before they were stolen. She said that at least 200 of the paintings were registered as being "sought". German art experts say there are still "vast numbers" of paintings that remain unaccounted for.


SOURCE:
https://independent.co.uk