Purveyor of Knowledge and Emerging Publisher of Content and Visually Driven Books
The History and the 1940s Graduates of the University of the Philippines School of Fine Arts (Second of Three Parts)
by: Christiane L. de la Paz

March 2014--The School of Fine Arts was established by authority of Act No. 1870, founding the University of the Philippines which was enacted by the Philippine Assembly on June 18, 1908. The School was opened to students in June, 1909. It was first housed in a building rented by the University at 931 Calle Resurreccion Hidalgo, Quiapo. In May, 1926, it moved to 1001 California Street, Ermita, and in November, 1933, it moved to Villamor Hall where it is present housed.
The object of the School, besides the teaching and development of the graphic and plastic arts in their various and manifold branches, which is its chief objects, is "to exert an influence toward the advancement and refinement of those industrial trades which are of an artistic nature; as gold and silver work, ceramics, embroidery, lace-making, and metal work."

The 1940s Graduates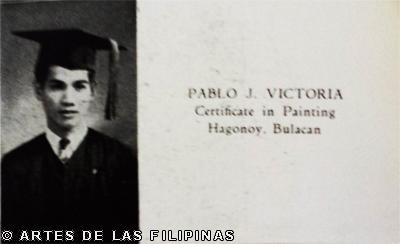 Pablo Victoria (1940)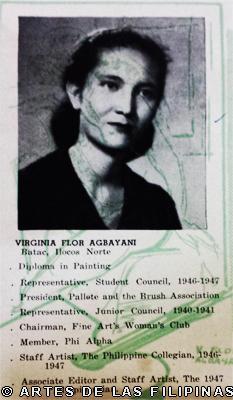 Virginia Flor Agbayani (1947)




Constancio Bernardo (1948)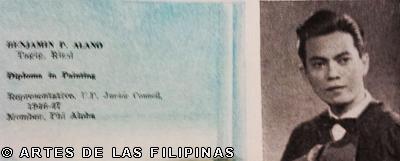 Benjamin Alano (1948)




Jose Yap (1948)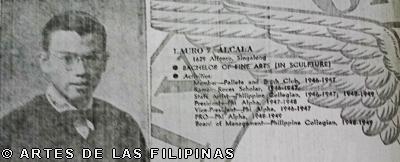 Lauro Alcala (1949)