Purveyor of Knowledge and Emerging Publisher of Content and Visually Driven Books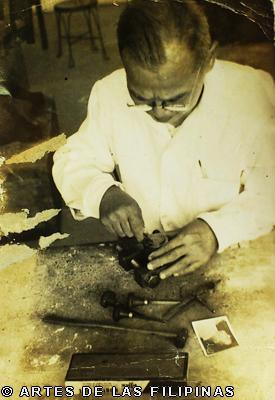 Ambrocio Mijares Morales (1892-1974): Engraver, sculptor, art professor and
supporter of the Katipunan

by: Christiane L. de la Paz

May 2014
--Engraver, sculptor, art professor and supporter of the secret organization, the Kataas-taasan, Kagalang-galangang Katipunan ng mga Anak ng Bayan (KKK), Ambrocio Morales's earliest recorded sculpture in 1927 was the bust of Bonifacio Bedaña (alias Suyod), the president of the KKK chapter Nagligtas based in barrio Pulo, Pasig. This was interesting to note because Morales and Guillermo Tolentino, his colleague at the University of the Philippines School of Fine Arts, backup the Katipunero's activities in Pasig. Morales engraved the Commonwealth Commemorative Coin, the Gallerza Commemorative Medal, President Carlos Garcia Commemorative Coin (1954) and a gold copper cigarette case (1952) which provided samples of his command of the engraving tools. He also created sculptures inspired by classical figures. Among them include the Statue of Ramon Magsaysay (1932), Twelve Animals (1937), Icarus the Fallen Angel (1937), Fountain of Neptune (1950), The Savior (1951), Independence at Liberation of Pasig (1952), The Last Supper (1952), Defender of Bataan (1953), Eight Insects (1953), Bust of Teresita Quintana (1953), Serena Fountain (1957), Bust of San Mateo (1958) and Bas-Relief of Eulogio Rodriguez, Sr. (1958). In 1960, he was commissioned to execute a garden sculpture of the Via Crucis at the grotto of the Our Lady of Lourdes in San Jose del Monte Bulacan. His son, Alfredo Morales, Sr. and his nephew, Goring Mijares assisted him in completing this commissioned work successfully bringing the fourteen scenes to life . Originally, white was painted over the life size garden sculptures but had gone through different color changes over the course of time.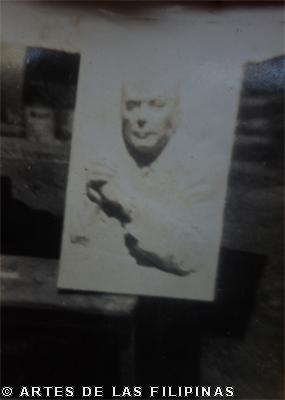 Morales's Bas-Relief of George Dewey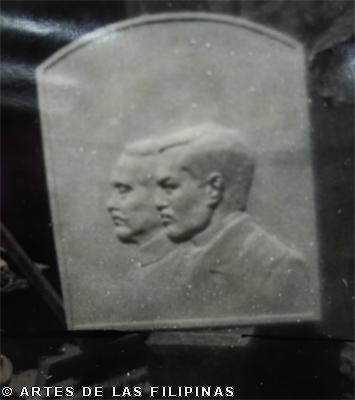 Morales's Bas-Relief of George Dewey and Jose Rizal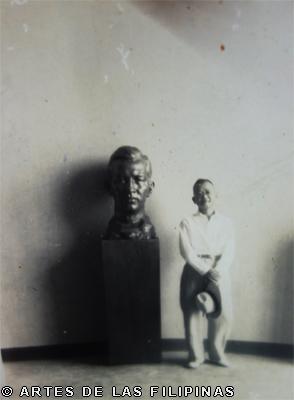 Bust of Manuel L. Quezon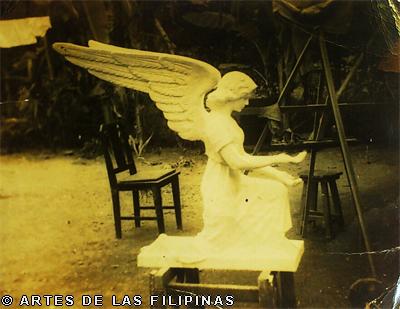 Woman Angel (1946)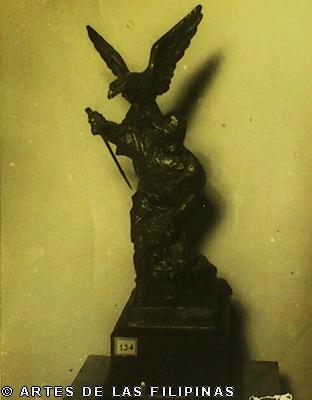 Defender of Bataan (1951)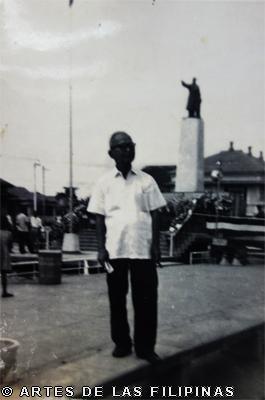 Morales at the Plaza Rizal

Ambrocio Morales was born on December 7, 1892 in Santa Cruz, Manila, the younger of two children of Gregorio Morales and Elojia Mijares. He had an elder sister, Natalya Morales. Bosyong, to his family and friends studied at the Santa Cruz Elementary School and then went to the University of the Philippines High School to finish his secondary education. After finishing his Fine Arts education at the University of the Philippines School of Fine Arts, he joined the distinguished faculty of the University of the Philippines School of Fine Arts as associate professor in engraving under the directorship of Fabian de la Rosa. He was joined by Fernando and Pablo Amorsolo, Toribio Herrera, M.D., Irineo Miranda and Guillermo Tolentino. This stellar faculty included the who's who in the history of Philippine art. He succeeded Tolentino as head of the sculpture department. After his retirement, he moved to Pulo, Pasig (now San Miguel) where he founded the Pasig Art Club and continued to accept commissioned busts and public sculptures.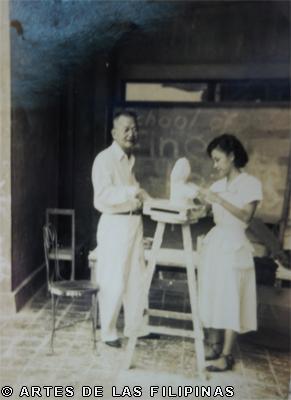 Professor Morales with a student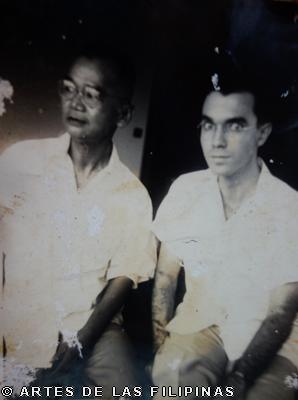 Professor Morales with a student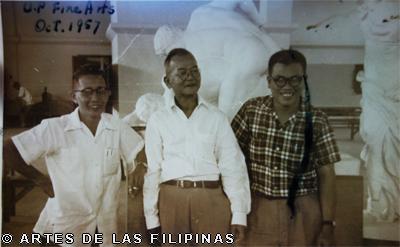 Morales in the middle with student, Lauro "Larry" Alcala on his left side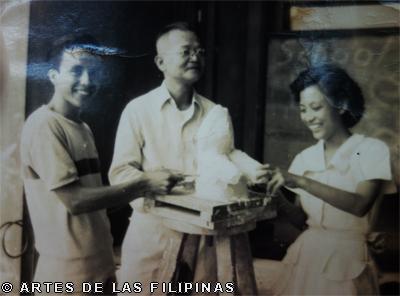 Morales with two of his students in his Sculpture class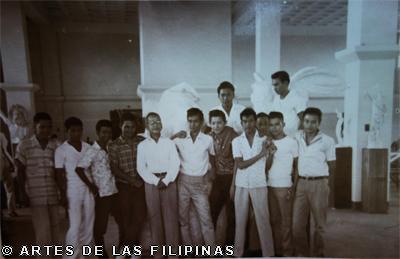 Morales wearing glasses with his students at the UP
SFA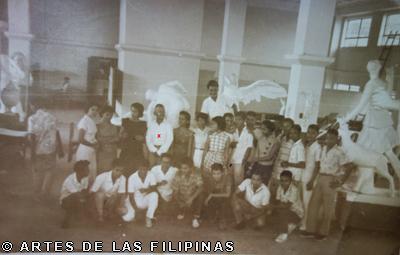 Morales's Sculpture Class at the UP SFA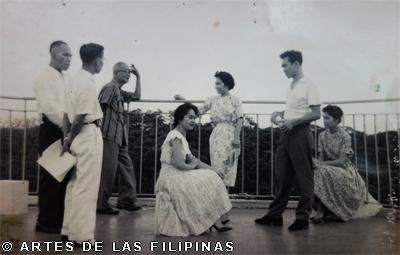 Morales with his students at the UP SFA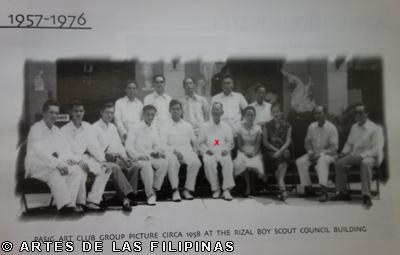 The Pasig Art Club Group circa 1958 at the Rizal Boy Scout Council Building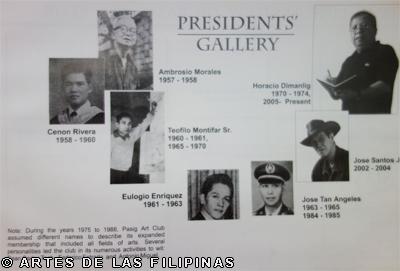 Morales served as the first President of the Pasig Art Club (1957-1958)


Fernando Amorsolo, Guillermo Tolentino, Botong Francisco and other notable figures in art interacted with him and frequented his atelier in Pasig and so Morales started inviting young professional artists in Pasig including fresh graduates from the school where he taught into the circle.
During weekends, Morales gathered a motley of artists at the entrance court of the Pasig City Museum across the town plaza. Carrying easels and duffel bags filled with crayons and brushes, they did outdoor and indoor forays in pursuit of subjects and materials impetus for creativity. Their outings stretched out to towns of Laguna and Rizal. These activities echoed the activities of the Pasigueño artists including Cenon Rivera, Nemesio Dimanlig, Eulogio Enriquez, Teofilo Montifar, Jose Tan Angeles and Rod Paras-Perez who co-founded the Pasig Art Club during the 1950s and 1960s. Morales became the catalyst of this group and served as the first president of the club when it was established on July 25, 1957 at the historic Bahay na Tisa down P. Gomez Street.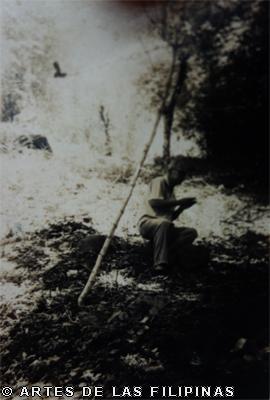 Morales in Laguna facilitating an outdoor sketching trip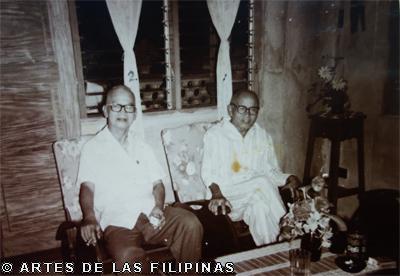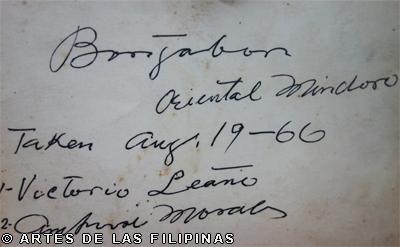 Morales with Victorio Leano in Bongabon, Oriental Mindoro, August 19, 1966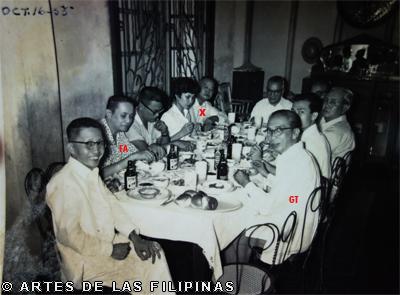 A Get Together with colleagues at the UP SFA
Fernando Amorsolo (FA), Guillermo Tolentino (GT), Ambrocio Morales (X)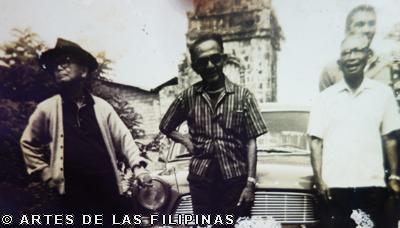 Morales with two unidentified colleagues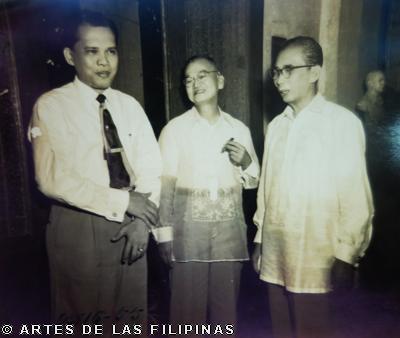 Morales in the middle with Guillermo Tolentino at the Pasig City Museum

During his golden years, Morales suffered from diabetes. He died of heart attack on February 12, 1974 at the age of eight-two. He was buried at the Pasig City Cemetery. Morales married Lucina Bedana with whom he had six children: Antonio, Alfredo, Aurora, Paulo, Constancio and Reynaldo.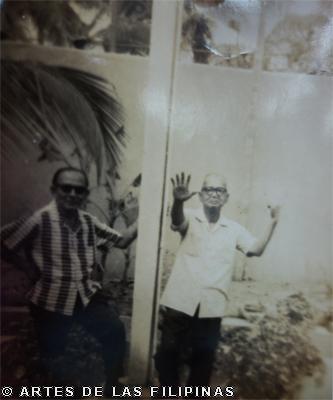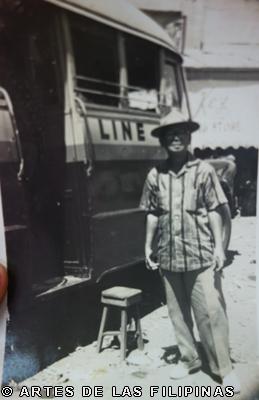 Morales at the UP School of Fine Arts, 1950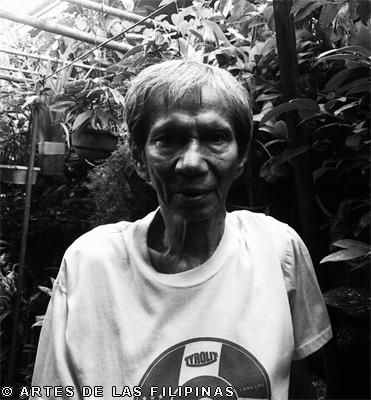 Ambrocio Morales's son: Alfred Morales, Sr.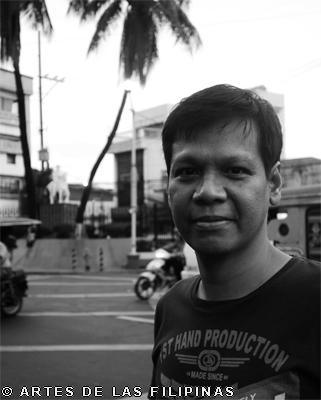 Ambrocio Morales's grandson: Alfred Morales Jr.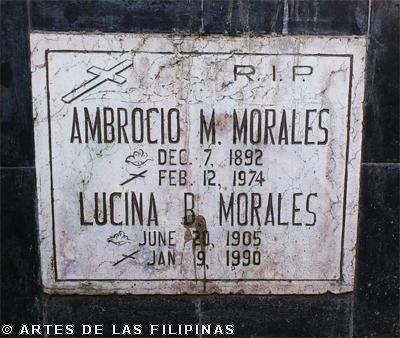 Ambrocio Morales was laid to rest at the Pasig City Cemetery

SOURCE: Alfred Morales, Sr and Alfred Morales, Jr.--son and grandson of Ambrocio Morales