Purveyor of Knowledge and Emerging Publisher of Content and Visually Driven Books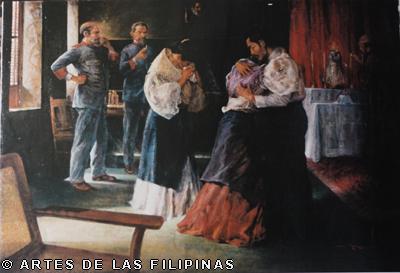 Huling Paalam (1960)
Rody Herrera's Nationalistic Legacy
by: Christiane L. de la Paz

July 204--Influenced by Fernando Amorsolo's use of impressionistic brushstrokes and Botong Francisco's carefully modelled form, color and movement, Rody Herrera's historical sensibilities commenced when he did the cover of The Philippine Collegian on November 1946 wherein he depicted two long-barreled guns, two helmets slung across, a skull, gnarled tree arched over the three central symbols, light from the top on the weapons, the shadow they cast and beneath, the words, Only the brave shall make them/only the immortal claim them. He was eighteen at that time.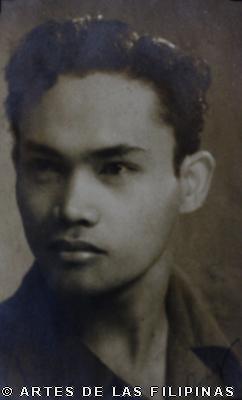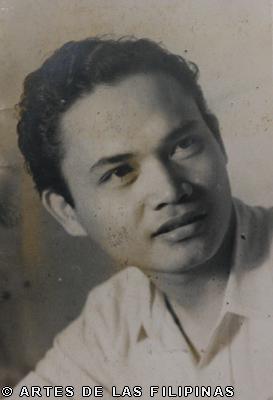 Rody Herrera taken on October 22, 1949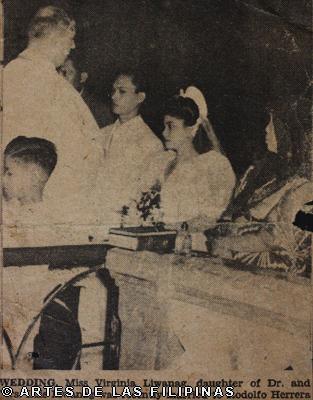 Rody's marriage to Virginia Liwanag, July 20, 1949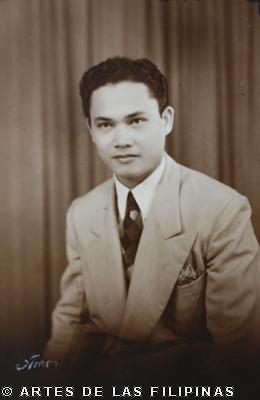 Rody Herrera's New Year's Day Photo, January 1, 1950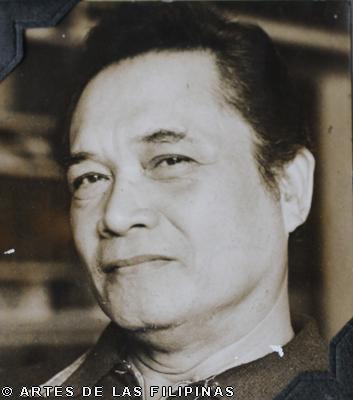 Rody and his wife, Virginia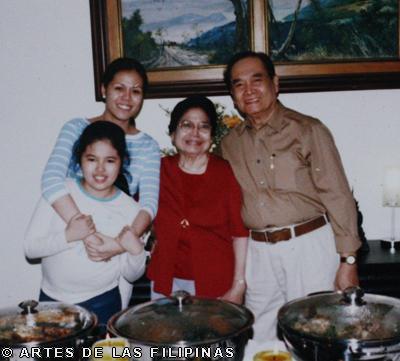 Rody with his wife, daughter Rovi and granddaughter, January 16, 2004

Dramatic and romantic content characterized the central themes of Herrera's mature works which led him to paint historical themes combing history books and seeking out surviving kins of historical figures to reconstruct significant events in history. Gabriela Silang Being Led to the Gallows, The Discovery of the Katipunan, The Battle of Manila Bay, The Battle of Imus and The Verdict, among several others were his important works. In 1951, along with Juvenal Sanso, he merited attention when he won second prize in the conservative category of the Art Association of the Philippines for his painting, Andamyo. Pugad Lawin (1963) and Kakang Pule (1964) were his two other winning works at the Bonifacio and Mabini and Centenary Art Competitions.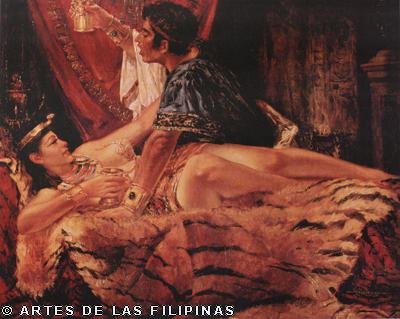 Mark Anthony and Cleopatra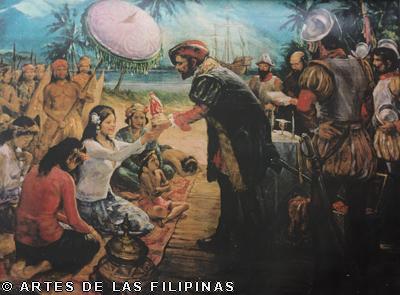 Kristianisasyon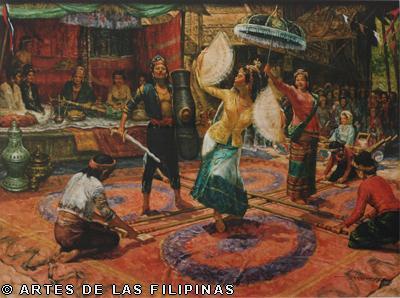 Singkil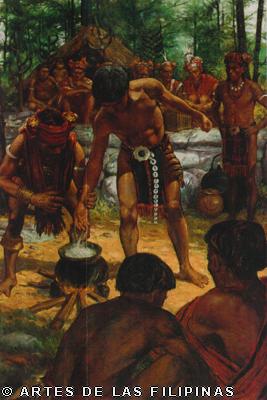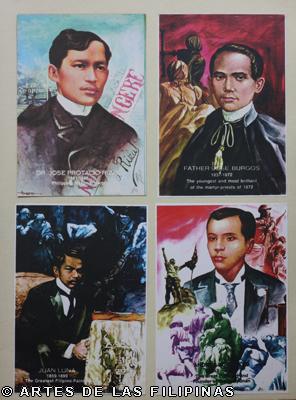 Postcards of National Heroes Painted by Herrera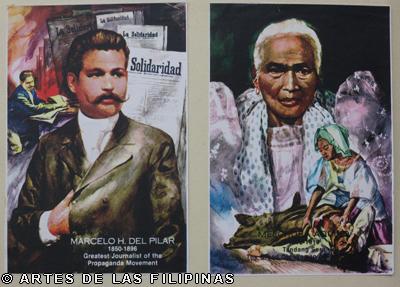 Profile Portraits of Marcelo del Pilar and Melchora Aquino for postcards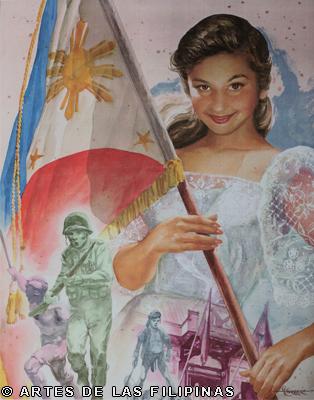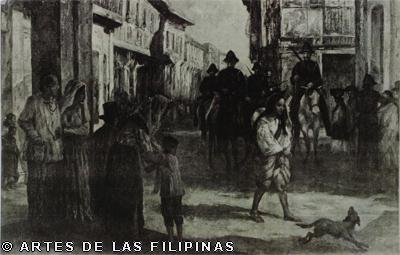 Gabriela Silang Being Led to the Gallows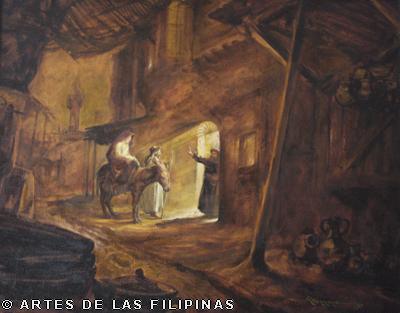 No Room for Joseph, Mary and Jesus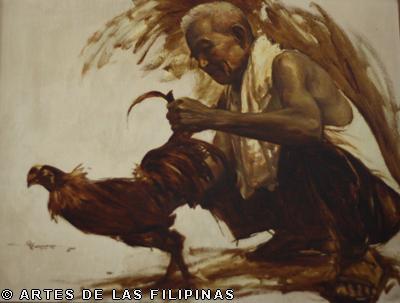 Sabungero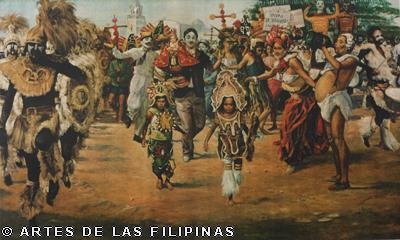 Ati-Atihan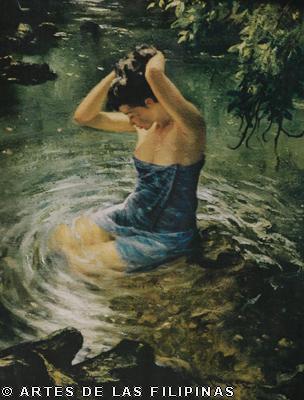 Sa Batis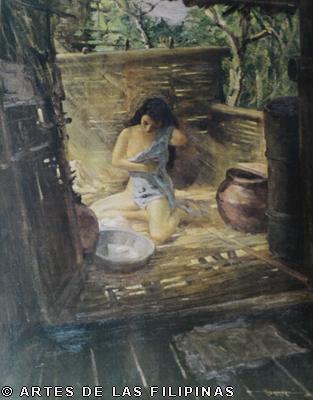 Tapos na Maligo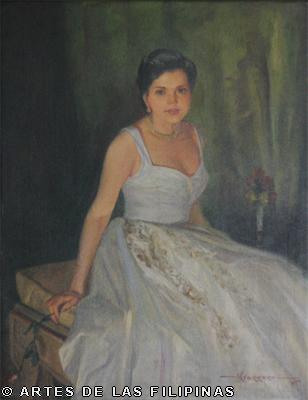 Modelo


In 1967, Herrera's design of vignette for the ten peso bill was adjudged winner at the nationwide contest sponsored by the Central Bank of the Philippines.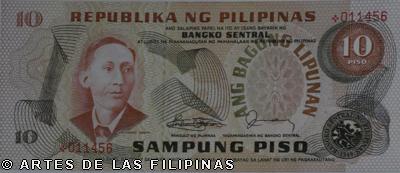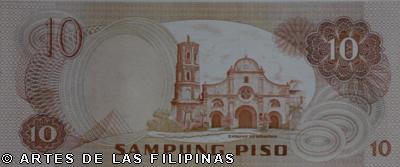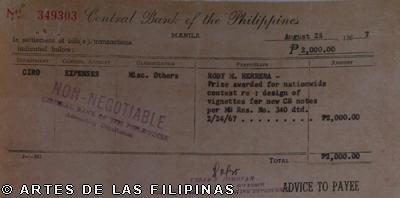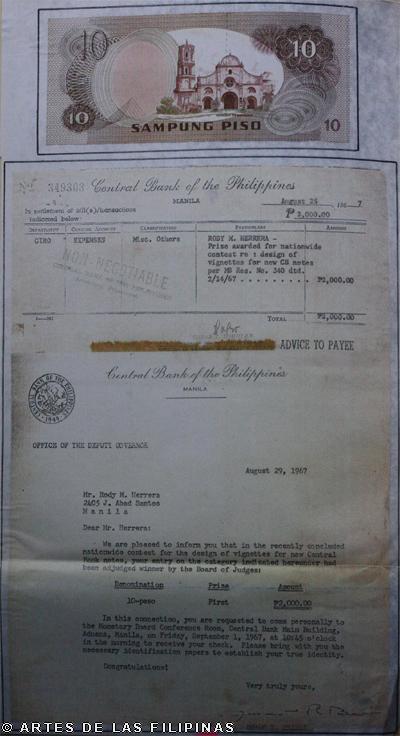 He held his first one-man exhibition at Gallery One in 1972 showing portraits, religious and still life paintings.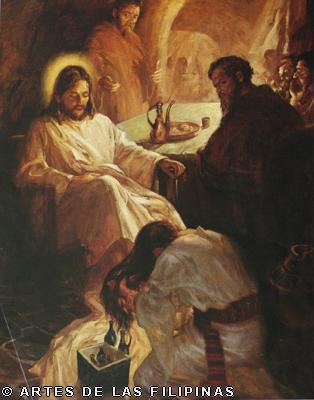 Anointing of Jesus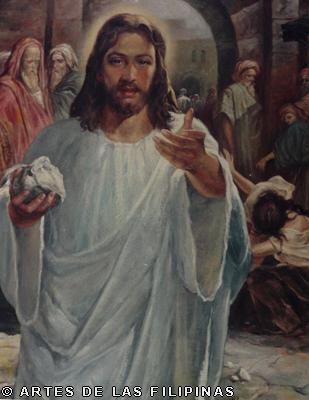 Thou Who Had Not SIn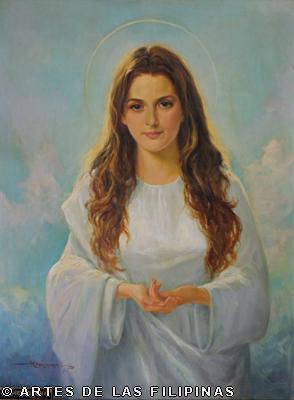 Virgin Mary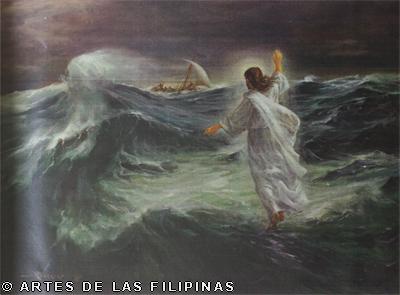 Christ Walking on Water



Woman at the Well (1985)

Born Rodolfo Herrera on January 16, 1925 in Sta. Mesa, Manila, Rody was the fourth of six children of Jose Herrera, head of Ilang-Ilang magazine and Felisa Matignas, a housewife. At five years old, he was fond of drawing on the ground or anywhere. During his high school years, his drawings were always on the front page of their school newspaper. He was in fourth year high school when war broke out. The Japanese officers whom he met and befriended sought him for portraits as souvenirs to their families which saved him from being recruited to join the labor battalion. Same thing happened to him when the American came as they too wanted their portraits to be drawn.
In 1946, an announcement of scholarship appeared in the newspaper. He applied and joined the three day competition. Hapily, Herrera emerged as one of the ten scholars chosen among the one hundred and fifty applicants granted a scholarship by Don Ramon Roces.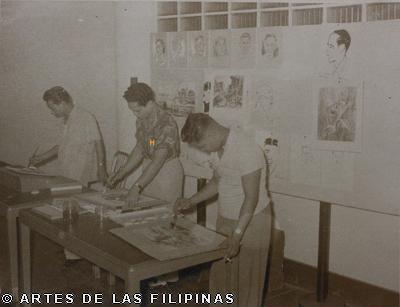 Rody Herrera in the middle performing a public Demonstration, October 1952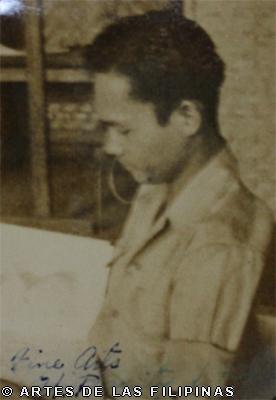 Rody Herrera a Freshman at the University of the Philippines School of Fine Arts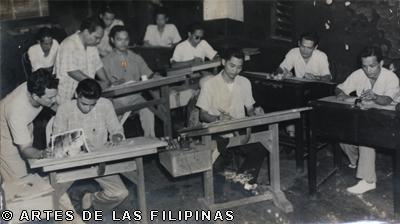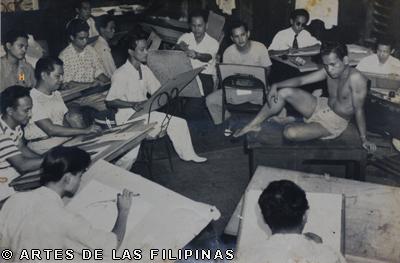 Nude Sketching at the University of the Philippines School of Fine Arts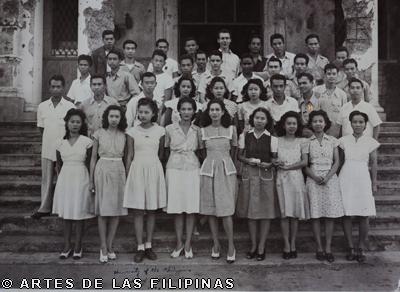 University of the Philippines School of Fine Arts 1946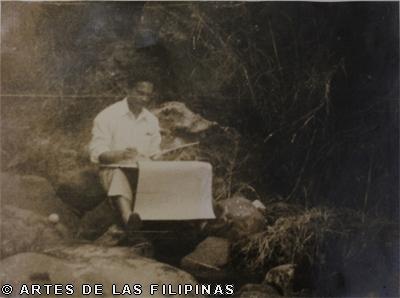 Rody Herrera Painting at Hillside Brook, Baguio City, February 29, 1950


After studying at the University of the Philippines School of Fine Arts in 1948, he served as art director of Liwayway Publications, Inc. while working as illustrator and cover artist for Ilang-Ilang and Liwayway from 1948-1964. The training and experience he got from being an illustrator gave him great knowledge to be a leading figurative artist. It sharpened his mind in human anatomy and improved his watercolour skills. The turning point of his career was when he won the grand prize at the International Art Contest on Jose Rizal for his painting, Huling Paalam, a farewell scene between Rizal and his mother.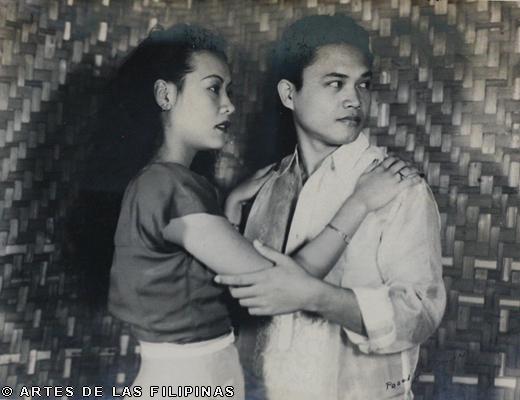 Rody posing as a leading man to use for Liwayway magazine's front cover, January 1950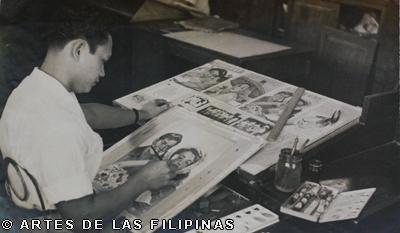 Rody working at the Ramon Roces Publication, February 18, 1952



Rody posing as a model for magazine illustration, March 9, 1959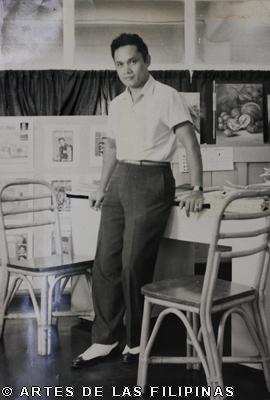 Rody at the Ramon Roces Publication Office, 1961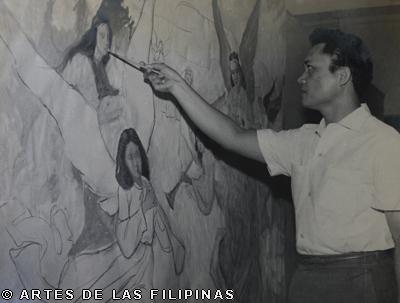 In 1975, he opened his first art class, Rody Herrera Art Lesson at the PCI Bank Building in Green Hills catering to dilettantes. Herrera died of heart attack on July 30, 2009.

GROUP SHOWS

1966 Capitol Art Gallery
1973 Gallery One
1982 International Mall VV Soliven Towers
1986 Kawilihan Art Gallery
1989 Hotel Nikko
1991 Thomas Jefferson Cultural Center
1991 Philippine American Life
1991 Tokyo International Art Show
1991 Lopez Museum
1992 Ayala Museum
1994 Don Bosco
1996 Quezon City Hall Exhibit
1997 Manila Hotel
1997 GSIS Exhibit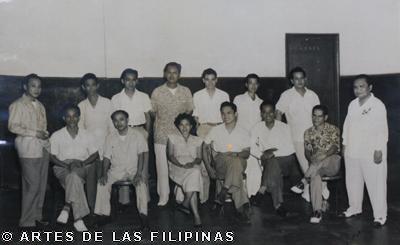 Rody Herrera's colleagues at the Ramon Roces Publication, 1950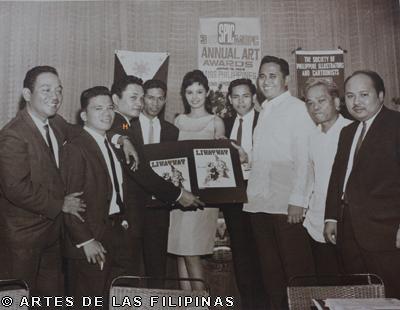 Annual Art Awards, 1963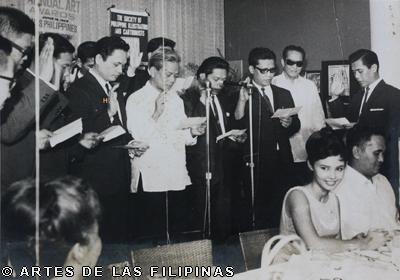 Induction of Officers at the Society of Pilipino Illustrator and Cartoonist

MEMBERSHIP

1950 Art Association of the Philippines (AAP)
1959 Society of Pilipino Illustrator and Cartoonist (SPIC) Director
1975 – 1977 Midtown Lions Club; Director
1962 – 1993 Philippine Association of Figurative Artists (PAFA) Director
1990 Visual Arts Cooperative (VACOOP)
1991 Watercolor Association of the Philippines (WAP) Director
1993 National Society of Filipino Artists I, (NASFA), Founder and President

ACCOMPLISHMENTS

Have been exhibiting since 1950
Han a one-man show (1972 at Gallery One)
Holder of 32 major awards, both national and international, six of which are centennial awards
Owner of the "Rody Herrera Art LEsson", an art school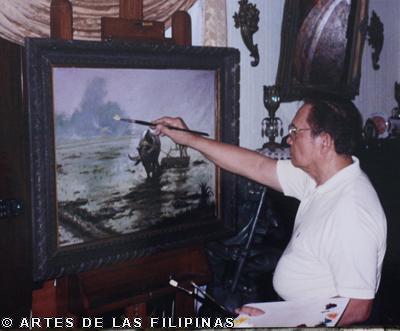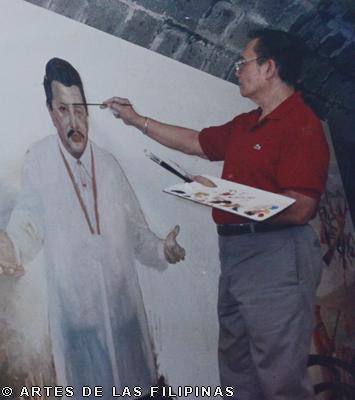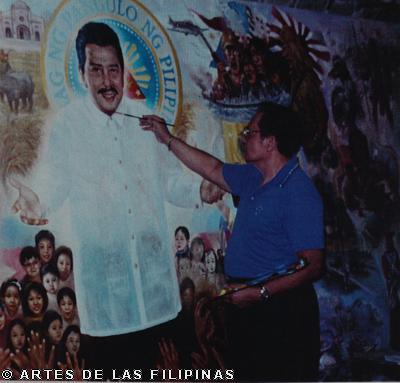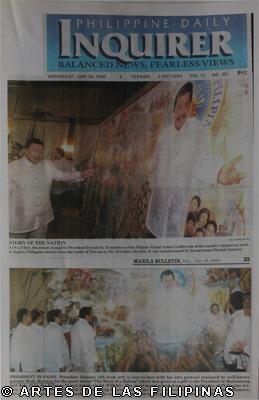 SOURCE: Ana Viray, Rody Herrera's niece