Purveyor of Knowledge and Emerging Publisher of Content and Visually Driven Books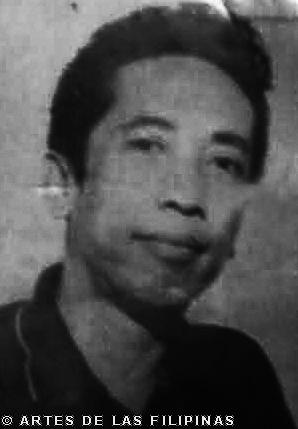 LAC at 38 years old
Remembering Severino Lacambra, Sr. (1918-1985)
by: Christiane L. de la Paz

April 2015--Nothing much have been recorded lengthily about Severino Lacambra's life and works except that he was often written in the shadow of his more popular contemporaries, Cesar Buenaventura and Simon Saulog. Lac, as he was called by his artist friends, began his painting career in 1960 painting head studies using charcoal and colored pencil. Later, he used his palette knife to carve out thick strokes of boats, butterflies, children at play, farmers, fishermen, Igorots, sabungeros and sea view. To achieve the texture he desired, he mixed his oils with ashes, burned plastic, dented cans and sand. Aida, Cristina, Cynthia and Imelda Lacambra, the artist's daughters, provide the readers with an ample amount of material about her father. Her clear narrative allows us to know the early years of his career and the works he produced in a fresh light.

Can you tell me some biographical details about your father?

My father, Severino Lacambra, Sr. was born on June 8, 1918 in Sta. Rita, Samar. He was the eldest son of Severo Lacambra, a fisherman and Maria Maloloy-on, housewife. He had one brother and a sister. He attended elementary school and finished high school in Sta. Rita, Samar. He did not go to a regular school for Arts but instead finished Fine Arts thru US correspondence school with the help of an American family friend.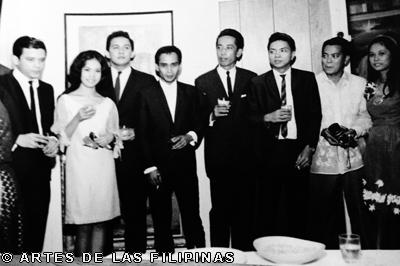 Mabini artists show at Mabini Arts Center- from L to R, Arturo Arroyo,
Cristina Lacambra, Bert Gallego, Leonardo Zablan, Severino Lacambra,
Trophy Melencio, Ben Alano and Aida Lacambra

Where was he employed?

Before turning into full time artist, he worked part time as textile designer and there were times when he was asked to paint flower designs on gowns for modelling by screen actresses like Gloria Romero and Barbara Perez. In addition, he worked as a display window artist in many stores in Escolta, Manila and on Christmas time, he was always contacted by these stores to do their Christmas show window decorations. He was a hardworking man so he had always time to do some paintings while at home.

He also worked at the US Tobacco Corporation as a sign artist but he always had time to pass by in one of the art galleries in Mabini to show his works to his friend Larry who happened to work and owned an art gallery in A. Mabini corner Cortada St. This was the beginning when he started doing more paintings for consignment. Orders of more paintings are pouring at that time so he decided to work on a full time artist and quit his job in US Tobacco. His paintings were also displayed for consignment in other art galleries and at that time he also joined the Mabini Artist Association of the Philippines.

Things had been running good and his paintings were selling well. He also started to display his paintings at the Filipino Art Gallery owned by Arthur Arroyo and his paintings became one of the regulars and favorites among buyers. The gallery was located in a tourist's area in A. Mabini Street. Lac, as he was called by his artists' friends asked us, her daughters, Cristina and myself to work as receptionists in the art gallery as we both understood art and can relate to clients. We were a great help in selling paintings not only of my father's works as well as for other artists. My father's life as an artist was beginning to grow and he became friends with known artists like Ben Alano, Zablan, Serna, Galvez, Cesar and Teddy Buenaventura, Trophy Melencio who later became his son in law. Trophy became Cristina's husband.

I, on the other hand, am the second daughter of my father. I finished a course in Interior Design at the Philippine Women's University. For a time, I was interested in buying and selling paintings so I put up a boutique that I named, December Rose. I convinced my father to give me some of his small paintings to sell in my boutique. It worked so I decided to get a studio-art gallery on Arquiza, Mabini to sell my works and my father's work.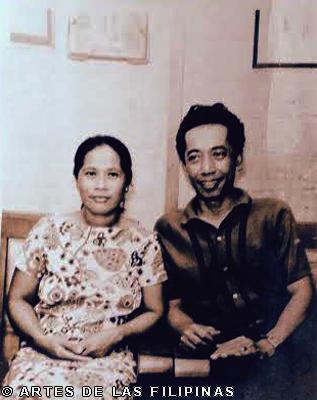 LAC with his wife, Rafaela Nayra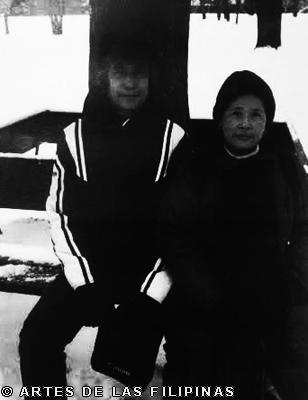 LAC with his wife in Toronto, Canada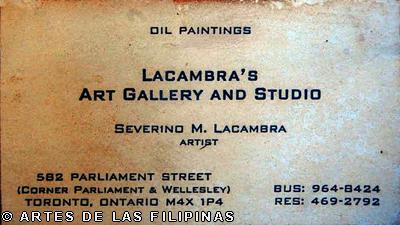 LAC's calling card in Toronto

What about the rest of his family? Your Mom and your siblings?

My Dad married my Mom, Rafaela Nayra, a housewife on April 17, 1942 and they raised seven children: Maria Cristina, myself--Aida , Imelda, Oscar, Cynthia, Delfin and Severino Jr.

In 1978, he went to Canada with my Mom and they lived with my sister, Imelda. Painting was his passion and not a day in the house went by without him painting, sketching and even trying some watercolor paintings. My sister, Imelda thought of renting a space so our Dad can spend his time in painting and at the same time be happy doing what he wants. Imelda got a space, an art gallery on Parliament Street in Toronto. I came to visit them in Canada. I supported his art works and gave him new ideas to help and improve his paintings. The art gallery lasted for two more years and he decided to come back to visit the Philippines.

Let's talk about the works of your Dad. Your Dad started with figurative paintings in 1959 and then later turned to abstract.

Yes, he continued his passion in modern abstract paintings. He actually added some objects in his painting. For example, he mixed oil with burned plastics and dented cans that protrude in the middle of the canvas making the subject or title more interesting and original. He was working hard to make his paintings look perfect. He was still working on more painting abstract before he got seriously ill.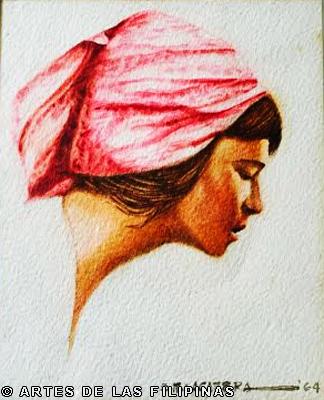 Bandana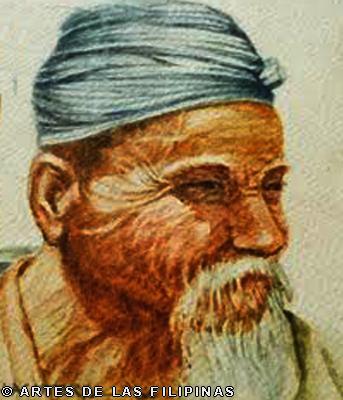 Life Lines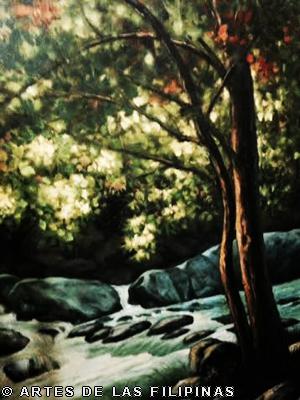 Agos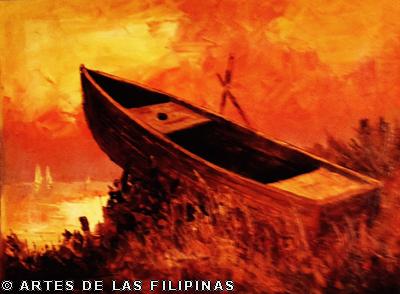 On the Riverbank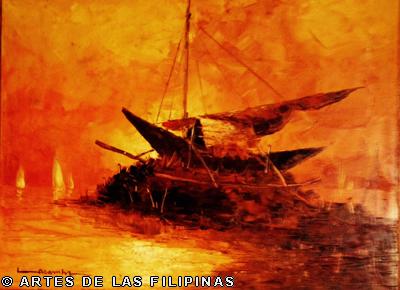 On the Riverbank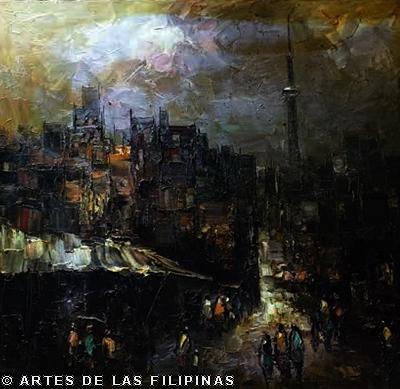 CN Tower in Toronto

Would you know of his first painting exhibit?

The exhibit that we can remember was the Pistang Pilipino Art Exhibit which was a group exhibit at Mabini Art Centre in Ermita,Manila.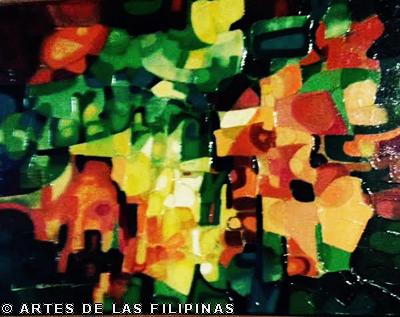 Good Times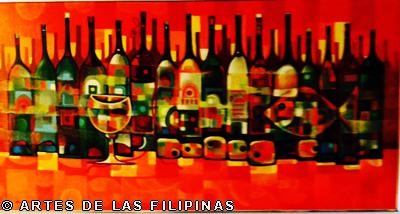 Bottles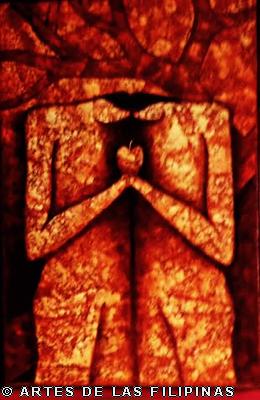 Adam and Eve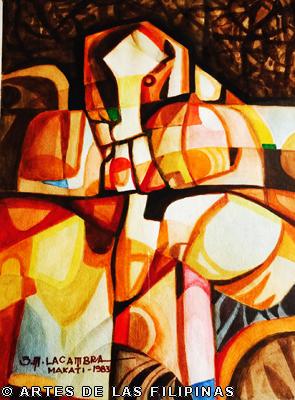 Mother and Child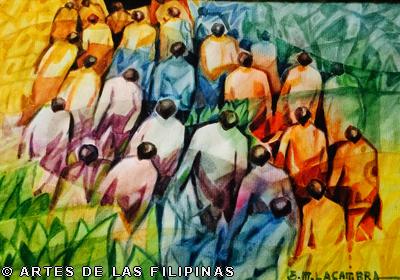 Meeting

Did he join and win in any art competitions?

He joined an on the spot competition sponsored by Flash Elorde and was a jurors' favorite.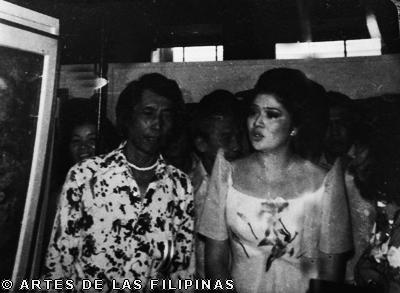 LAC with First Lady Imelda Marcos and Aida Lacambra at the MabiniArtist Show in Pasig municipal hall (Pasig Kapitolyo Hall)

What about winning some important awards?

I guess the best award that we can remember was when he was selected in a show at the Cultural Center of the Philippines where First Lady Imelda Marcos honored the famous and talented artists of the Philippines.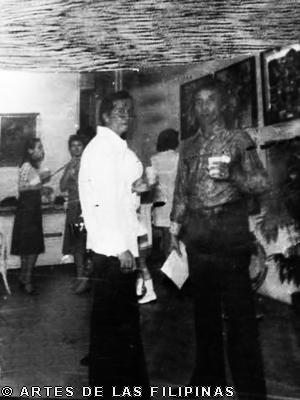 LAC with gallery owner, Larry de la Cruz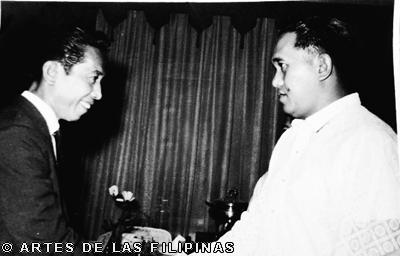 LAC with Manila Mayor Antonio Villegas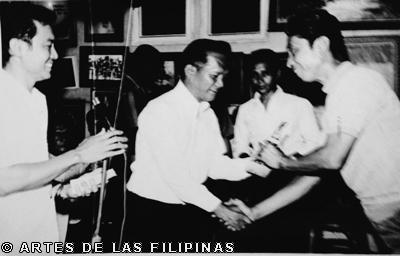 LAC with Cesar Buenaventura

What are some of his important works?

His modern expressions of butterflies, four seasons, fish vendors, jars, sunset, fishes, farmers, children playing, Igorots, sabong and sabongero. His favorite colors were orange and brown. He also did some metal works.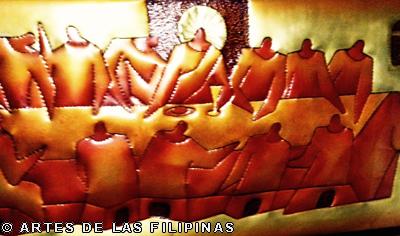 The Last Supper



Still Life and Crucifixion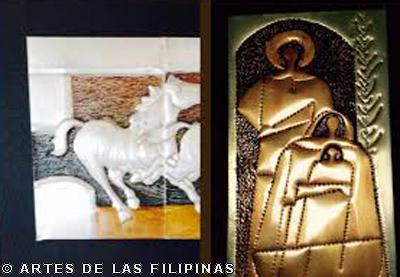 Galloping Horses and Holy Family

Tell me about the last years of your Dad as an artist.

In 1983, he was back in Mabini, Ermita Manila. He rented a small space there which served as his studio. He never stopped painting. During his last years, he enjoyed giving ideas to his children who inherited his talent in paintings. Most of his grandchildren also inherited their grandfather's talent in art. He was so patient and generous in sharing what he knows about art. He was proud that he raised his children, sent them to school and in the end we were all able to have our own jobs and careers. This is all because of him being a hardworking man. His children saw him as a good example to emulate.

He was still working until he was diagnosed with lung cancer. It may be because of his long exposure to paints that contributed to his life threatening disease. He was surrounded by his children and grandchildren when he passed away on November 13, 1985. He was a good father, very kind, loving and thoughtful to his family, hardworking and pleasant to all. He died doing the only thing that he loved most, painting.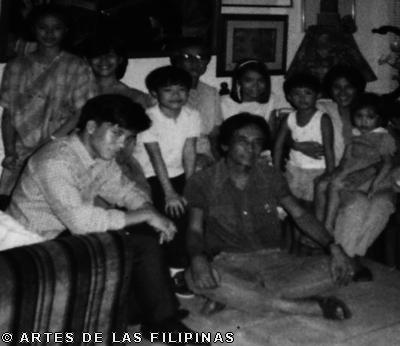 LAC with his grandchildren taken in their house in Antipolo St., Guadalupe, Makati

What do you remember most of your father?

Like a true artist, he knows how to carry himself well and he likes wearing a good color combination of men's clothing. He also has a good sense of humor. He was one of the pleasant friends to be with. As an artist, he was professional and resourceful. He can finish 50 to 100 small frames of different paintings to be sent to his contacts in Australia and the United States.