Purveyor of Knowledge and Emerging Publisher of Content and Visually Driven Books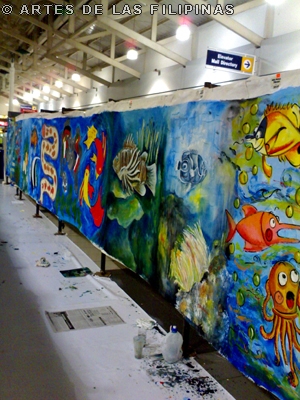 Qualifying for the Guinness World Records
by: Mailah Baldemor
Have you heard of the Guinness World Records? The Philippines had been included in the Guinness Book of Records as the Biggest Pair of Shoes the city of Marikina ever had been made out of leather and these shoes have been exhibited around the country for people to see.
This year, the OTSAA (On The Spot Artists' Association, Incorporation) is presently attempting to break the Guinness World Records for the longest painting on a continuous canvas. Around 300 participants participated and each participant was allowed a portion (approximately 1 meter) of the canvas to paint.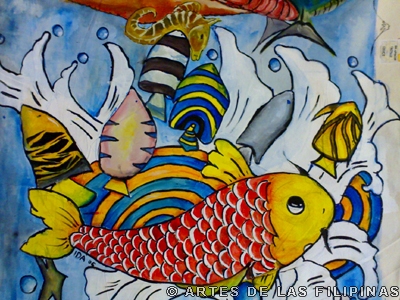 OTSAA was first launched on April 22, 2006 at SM Fairview. I was part of the first batch of artists to participate. Aside from professional artists, OTSAA had been actively inviting even children at least 10 years of age to participate. This event is a contribution to commemorate the mid-decade celebration of the 2001-2010 International Decade for a Culture of Peace and Non-violence for the Children of the World.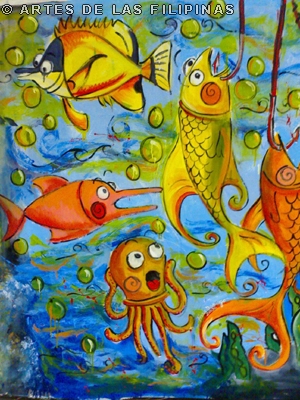 The second registration for the second batch of artists was last August 1-7, 2006. The theme of the painting was, "Fishes of the Ocean." Last Sunday, August 13, it was the first day of the event and my first time to paint inside a mall with shoppers looking at my work. I was with two professors: Danilo Santiago and Ma. Rita Teresa Batalla – Laforteza, and some UST students.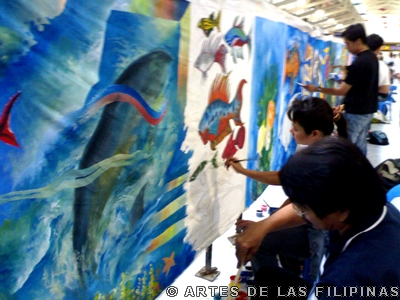 During that event, we never expected how hard it was to paint and finish through the day. We painted non-stop while forgetting to eat, drink, and rest! But we all had fun. Our greatest concern during the event was the continuity of each artwork to the other. Our works are connected as one ocean. Different kinds of fishes are seen in the paintings. All blues, all underwater with fishes of different colors compositions are made; even mermaids are seen. And who can forget Nemo, the famous clown fish? Nemo was everywhere!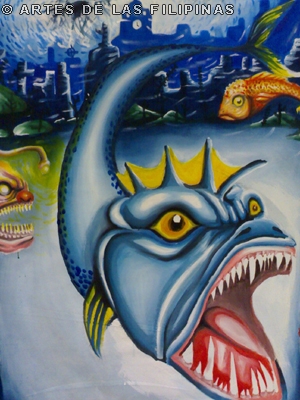 Our greatest achievement is working together with the same purpose on mind. We started at 10:00 am and finished at 5:00 pm. It was hard but was surely enjoyable. After finishing the painting, we enjoyed watching each other's masterpieces and ate lunch at 6:00 pm. Look how time passed by so quickly! I thank Joy, a friend of mine, who helped us become part of this memorable event.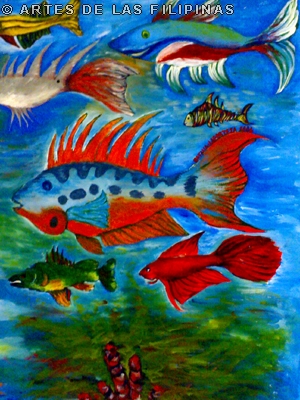 Aide memoire, this is not just an art activity, it's an art experience! We hope that through this, we make history. I also hope that we make a symbolic act to propagate peace and heritage for our country, our children, and all humanity. We can always come back and paint since it ends till September. Hope to see you there!