Purveyor of Knowledge and Emerging Publisher of Content and Visually Driven Books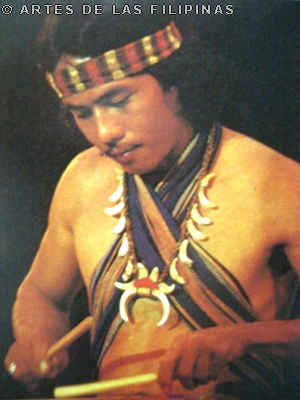 PEDRO ABRAHAM JR.: UNIVERSITY OF THE PHILIPINES' INTERNATIONAL AMBASSADOR FOR CULTURE, ARTS AND GOODWILL
by: Marianne Aubrey dela Cruz
Pedro Abraham, Jr. is a known figure in the University of the Philippines. He was the founder of the Kontemporaryong Gamelan Pilipino (Kontra-GaPi, the Resident Ethnic Music and Dance Ensemble of the College of Arts and Letters in UP Diliman). Kontra-Gapi also has a meaning on its own: kontra (against) gapi (to shackle) means to be against the restriction of stereotypes and of Westernization. In 1996, the Kontra-GaPi was awarded the U.P. Diliman Chancellor's signal plaque for Outstanding Achievement in the Performing Arts
Pedro Abraham began his career as a dancer-musician of the Filipinescas Dance Company that was founded by Leonora Orosa Goquinco, the National Artist in Dance. He was an instructor at the Speech Communication in Theatre Arts and Humanities in UP Los Baños from 1976-1980. He has participated in several lectures, demonstrations and consultations concerning music, dance and culture of ethnic tribes of the Philippines. Likewise, Pedro Abraham is a human rights activist, lecturing and talking to the streets in rallies on issues of human rights. From 1960's to the present, he has participated in various capacities as an actor, director, dancer, choreographer, musician, composer, voice talent, conceptualizer, writer and producer in over five hundred productions on stage, radio and television. In 2000, his group, Kontra-Gapi was named the university's "International Ambassador for Culture, Arts and Goodwill." Simultaneously, Prof. Abraham was awarded the Most Outstanding Performance Artist in Performance Art for the Year 2000 in the International Award for the Arts.
When asked for his opinion about the philosophy of "art for art's sake," Pedro Abraham said that there is nothing wrong with the idea. "In an artwork, the aesthetic value is always there," he said. "Art provides the artist an escape. Kung anong gustong gawin ng isang artist, yun ang mangyayari (Whatever an artist wants to happen will happen)." Whatever it is that an artist perceives is essential for his work, forms the skeletons of his creations. However, he also stressed that an artist who has a sense of "pananagutan" (social responsibility) is valued more in society. An artist who looks back on his roots, pays respect and celebrates his cultural origins is more valued and appreciated.
Pedro Abraham believes that "authentic voice and authentic art" cannot be taken away from an artist who wants to be known in the field. He said, "Sa proseso ng paggawa, kung tama ang ginagawa at kung tama at naaayon ang kinahinatnan, marami ang sasama at makikiisa sa adhikain. (In the process [of making the art], doing what is right and ending up right can gain public approval and appreciation.) It is upon the artist to include in his motives some values and ideas that encourage social and environmental changes."
Pedro Abraham created Kontra-GaPi in 1989 because he wants to establish his own voice that is different from his mentors and from anything else he has learned from in the academe. He created Kontra-GaPi to pay respect to tribes and to indigenous peoples of the Philippines. He wants the world to know that the Philippines is worthy of the admiration and respect of everyone. "Naglalayon ang aking pangkat na ipalaganap ang kamalayan sa musika't kulturang katutubo at patunayan na ang larangan ng sining ay hindi para sa mga dalubhasa lamang. (My group aims to let the public know about the culture and music of [our] natives and to prove to them that art is not only for experts.)" He explains that Kontra-Gapi is man's political statement against the Filipino's unnecessary confinement to Western music, particularly pop music. For Prof. Abraham, art communicates. And what it communicates is essential not just for a single person but also for a great majority. The 'authentic voice' that he wants to attain does not serve himself alone. It leads to the celebration of the existence of [our] tribes, natives and Indigenous peoples.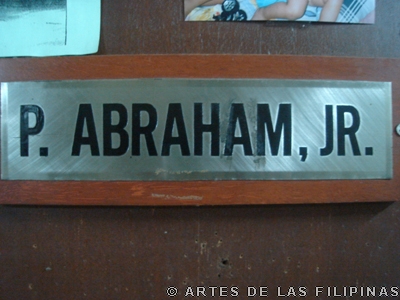 Pedro Abraham takes inspiration from wherever it may come. He believes in giving back to the higher power called Inspiration who made all the works possible. He has created music that commemorate events and that teach the public life lessons, like the songs for the victims of the 1985 massacre in Escalante, Negros Occidental as well as the song in connection to the events that happened during the Martial Law. In one of Kontra-GaPi's albums, there are songs like "Kay Sarap Mabuhay Sa Bayang Payapa (How Wonderful to Live in A Peaceful Nation)," "Taghoy ng Bilanggo (Melancholy of Prison)" and "Ritwal—Alay sa Kalikasan (Ritual—Offering to Nature)." He said that music has four primary purposes: First, to provide us with entertainment; second, to deepen one's perception of things; third, to enable us to reflect on the essence of our existence as human beings and as Filipinos; and lastly, he stresses, "Ang musika ay dapat mag-provoke, dapat mag-udyok sa atin upang mag-isip at tuluyan nating maramdaman ang mga bagay-bagay na kailangan nating tugunan sa ating lipunan na karaniwang iniiwasan natin ngunit kailangang harapin dahil nandiyan at mayroon tayong responsibilidad. (Music should provoke us to think and feel the things that we are trying to escape from but are the ones that we are supposed to give attention to because they exist and essentially because we have the responsibility.)" His works, particularly his music, opens our eyes to the personal results and social functions that a particular work of art can and should bring.
"Can art build a community?" Pedro Abraham said, "It can't by itself but with the values and traditions imparted to us by the community." Art is a means of communication. It can inspire. It can indicate or dictate. It can tighten communication. It is also one of the many factors that can build a community. "The success of an artwork does not depend on the aesthetic compositions of the work, but how the public received it" he added. For like Hilton Kramer's thoughts, "The solutions to social or environmental problems will never take place in an art gallery because the only problems that art can solve are aesthetic ones.
Pedro Abraham is certainly not a typical artist. He is one of those who shift their work arena from the studio to the more public contexts of political, social and environmental life. He views modernity as a process that requires 'looking-back', of social awareness and social transformation. He goes out to the streets, delivers his opinions and performs his feelings and lives up to his role as an international ambassador for culture and the arts, crossing cultural boundaries and geographic boundaries.
Pedro Abraham is successful not because he is 'best' in his field but because he is effective as an artist. He stimulates, motivates and moves to action his students and audiences. He inspires those who have no knowledge of music into thinking that music can be created and appreciated without academic training. Over the years, Pedro Abraham has grown as an individual but he flourished with the collective, thus making him one of the best artists in our country.
Marianne Aubrey dela Cruz is an Art Studies student of UP Diliman. She is a member of UP Asterisk, an organization that focuses on creating and studying art forms and critiquing issues on culture and society.